Jelly Roll is putting his mental health first during his weight-loss journey.
In an interview with Fox News Digital on the 2023 CMA Awards' red carpet, the rising country music star explained that he's prioritizing his happiness and doesn't have a specific weight-loss goal he's working toward.
"I don't even have a goal when it comes to health," he began. "I just want to keep doing the right thing and feeling better. I'm starting to find a will to live and I wanna lean into that, that's it. I just want to be happier." 
2023 CMAS RED CARPET: LAINEY WILSON, KEITH URBAN, NICOLE KIDMAN, MORGAN WALLEN, POST MALONE SHINE AT EVENT
Jelly Roll, whose full name is Jason Bradley DeFord, noted, "Weight is normally directly related to mental health, so I'm trying to get that under control and the rest is following that."
On Wednesday night, Jelly Roll won his first CMA Award, winning new artist of the year.
WATCH: JELLY ROLL EXPLAINS THAT BEING 'HAPPIER' IS HIS TOP PRIORITY ON HIS WEIGHT LOSS JOURNEY 
After the award show, Jelly Roll told Fox News Digitial he's "overwhelmed" and "living in" the glory. 
"I can't touch my phone tonight. I've just been cheering with my wife, watching the show with Zach Bryan," he said. 
WATCH: JELLY ROLL SAYS HE'S 'OVERWHELMED' AFTER 2023 CMA AWARD WIN 
"I felt like I was at a concert most of the night, it was that awesome of an experience. I'll never forget this in every way you can imagine," Jelly Roll concluded.
During his acceptance speech, Jelly Roll shared words of wisdom for anyone who feels like they're behind in life.
"There's something poetic about a 39-year-old man winning new artist of the year," he said onstage. "I don't know where you're at in your life or what you're going through, but I want to tell you to keep going, baby. I want to tell you success is on the other side of it. I want to tell you it's going to be OK. I want to tell you that the windshield is bigger than the rearview mirror for a reason because what's in front of you is so much more important than what's behind you. Let's party, Nashville."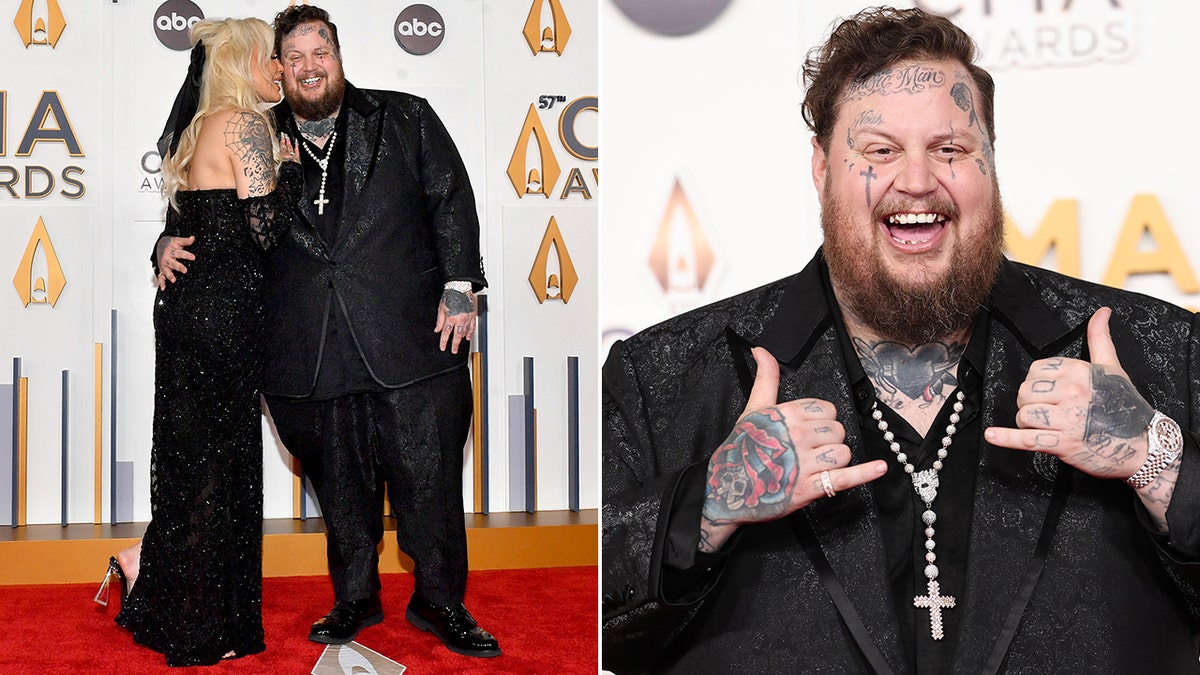 Prior to the show kicking off, Jelly Roll told Fox News Digital one of his bucket list items was to be apart of the CMA Awards.
"So, I only preface that by saying that the next step for me would be the Grammys," Jelly Roll said.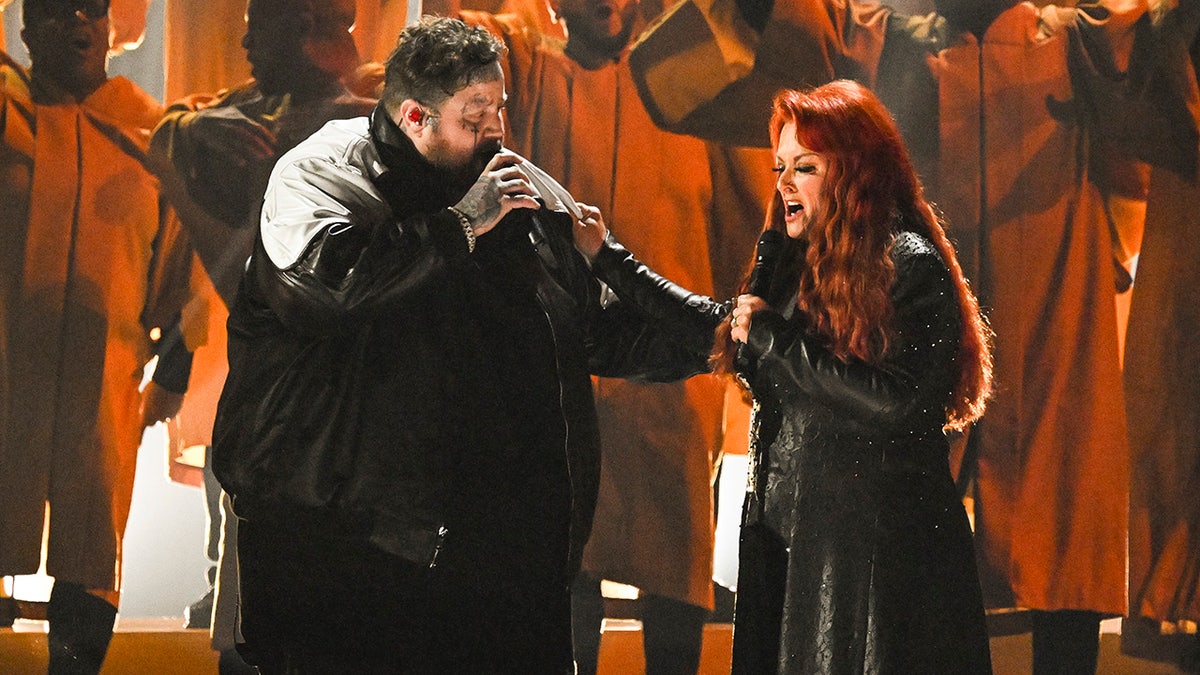 Ahead of country music's biggest night of the year, Jelly Roll was candid about his past.
"I wouldn't be the man I am today if it wasn't for what I went through. I think it empowered me. I think it gave me my voice," he exclusively told Fox News Digital. "It taught me a lot about overcoming. It taught me a lot about changing and the ability to change.  
WATCH: JELLY ROLL SAYS BEING A PART OF THE CMA AWARDS WAS ON HIS 'BUCKET LIST'
"I was a horrible human for decades, and to just be able to turn that around and give a message in the music and help people… and just try to give back as much as I can in every way I can is very indicative of where I came from and how important it is to me to always reach back."
The "Save Me" singer has taken country music by storm with his inviting and honest approach to storytelling. He led the pack as the most nominated male artist at the 2023 CMA Awards with five nods and took home one award.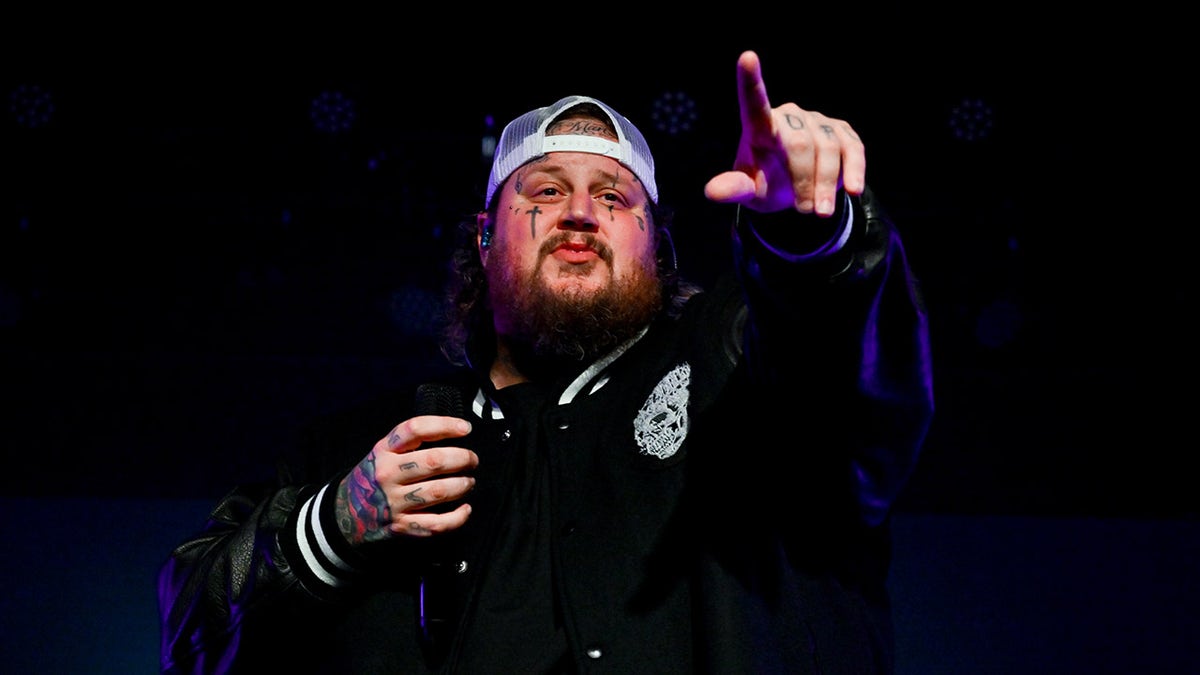 "To hear about being the most nominated is just unreal," he said. "You know, I didn't frankly… I don't know if I expected to even be nominated, you know, and to wake up and have the nominations, and then be the most nominated male? Then to turn around and be asked to open the actual show?" 
The "Son of a Sinner" musician has had a wild ride indeed. He grew up writing poetry in the suburbs of Nashville, and credits Johnny Cash, Bob Seger and James Taylor as musical influences, in addition to Three 6 Mafia and the hip-hop duo, UGK. He earned his nickname from his mom, who also inspired his love for a wide range of music.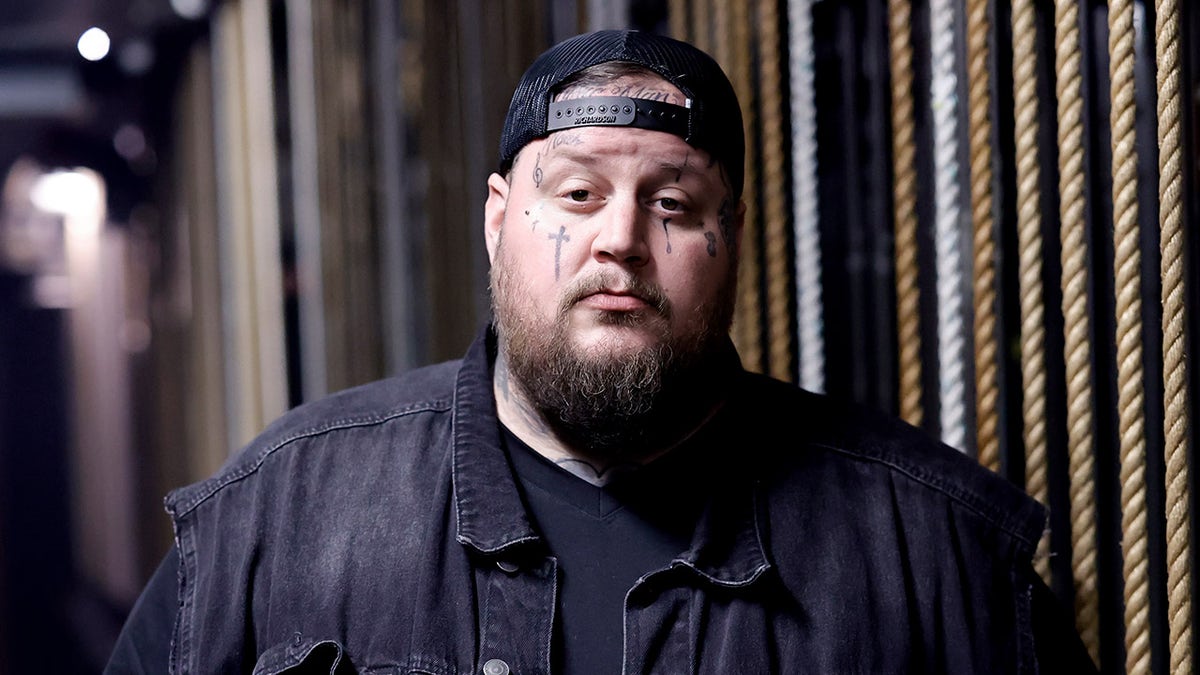 Jelly Roll's eclectic style and tattooed face is not what many country music fans are used to seeing. He started in the music scene selling mixtapes and released more than a dozen independent catalogs before releasing his country album debut, "Whitsitt Chapel," earlier this year.
LIKE WHAT YOU'RE READING? CLICK HERE FOR MORE ENTERTAINMENT NEWS
He's openly discussed his battle with addiction through the years, and at one point, served time in prison on aggravated robbery and possession with intent to sell charges.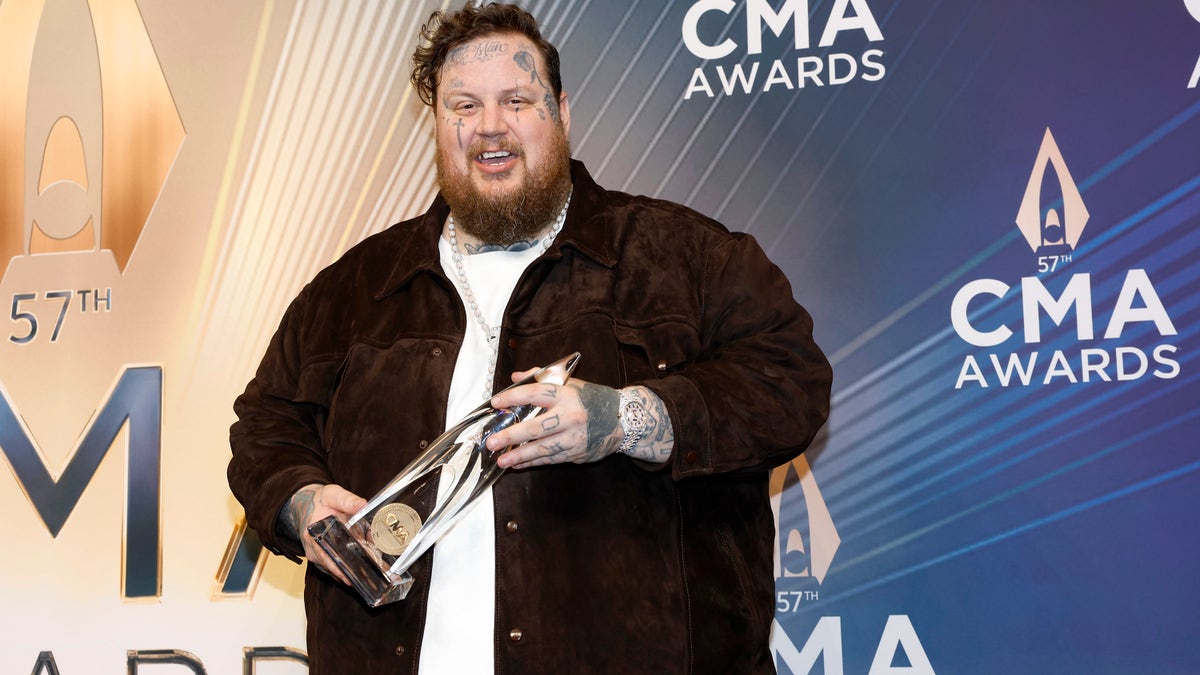 "The more that this thing grows and the more people that we help and the more that I start to deal with my past and the things that have affected me and my own mental health struggles, the more that I have a will to live," he said. 
CLICK HERE TO SIGN UP FOR THE ENTERTAINMENT NEWSLETTER 
"I've been working out. I've been losing weight, slowly but surely. I'm about 45-50 (pounds) down coming off tour, walking into the CMAs."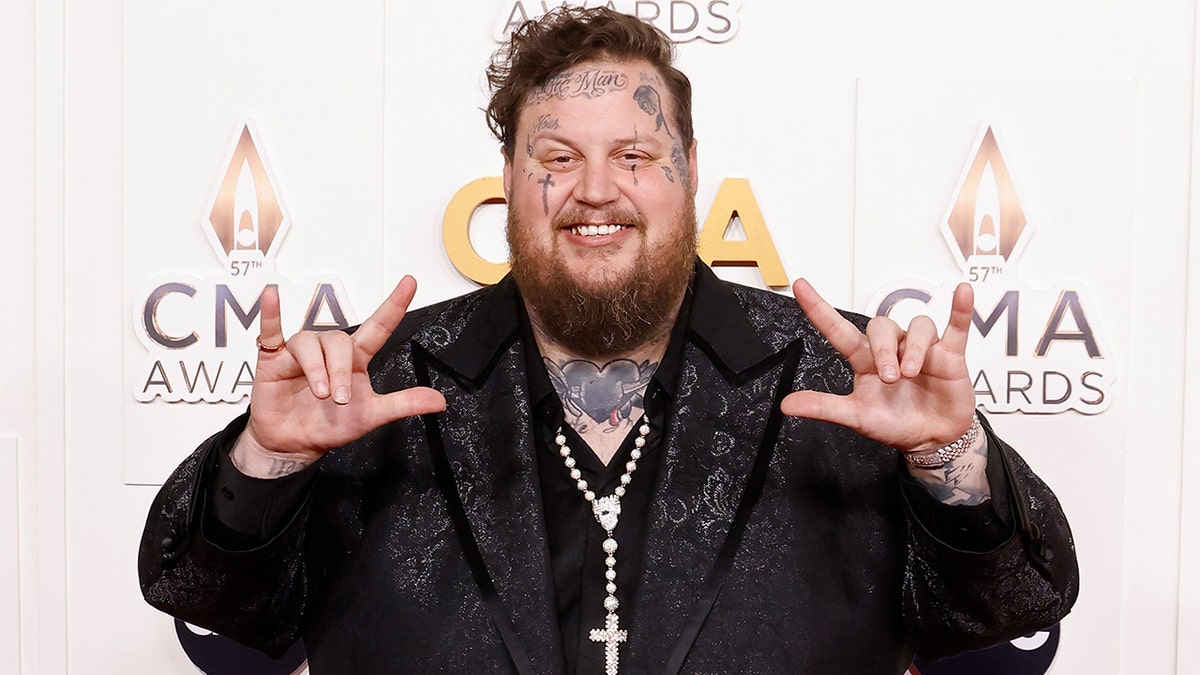 CLICK HERE TO GET THE FOX NEWS APP
He added, "I'm drinking less than I've ever drank, and I feel incredible. I'm drinking water like a fish. I'm getting it right out here. I want to touch people as long as I can."
Fox News Digital's Tracy Wright contributed to this report.