Jana Kramer is worried about her family's future. 
During her latest podcast episode, the 39-year-old confessed to her listeners that she is "terrified" of the idea of blending families with her new boyfriend. 
Although she has not publicly revealed his identity, she opened up about their relationship and pointed out that he was also a parent. 
JANA KRAMER LINKS UP WITH NEW BOYFRIEND AFTER EX-HUSBAND CHEATED WITH MORE THAN 13 WOMEN: 'FEELS DIFFERENT'
"I've done a really good job at not introducing the kids to people, and obviously they haven't met the new boyfriend. Having said that, the boyfriend and I are talking about future things," Kramer said on her "Whine Down" podcast.
The "One Tree Hill" alum discussed the topic of future plans with her boyfriend while bringing up Jennifer Lopez's recent comments about her blending families with husband Ben Affleck.
"In my mind…it makes me excited, and it also makes me scared…you just never know, right? And with kids, I don't want them to be in a place where their ground is not as steady as possible… I want them to be so secure, solid foundation, and I'm in charge of that," she added.
JANA KRAMER 'TOOK A BAT' TO EX-HUSBAND'S ITEMS, NOTICED 'RED FLAGS' AFTER HE CHEATED IN FIRST MONTH OF DATING
Last October, Kramer confessed that her ex-husband Mike Caussin cheated on her with more than 13 women during their nearly six-year marriage.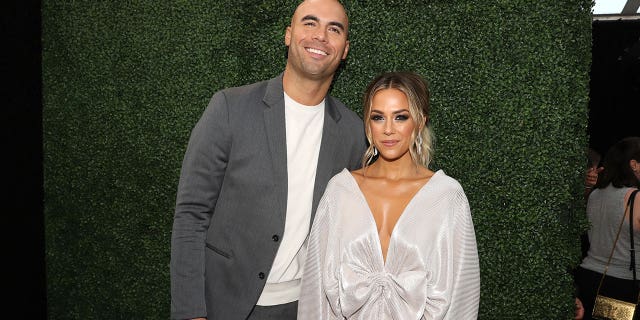 Kramer and the former NFL player share two kids together, Jolie and Jace.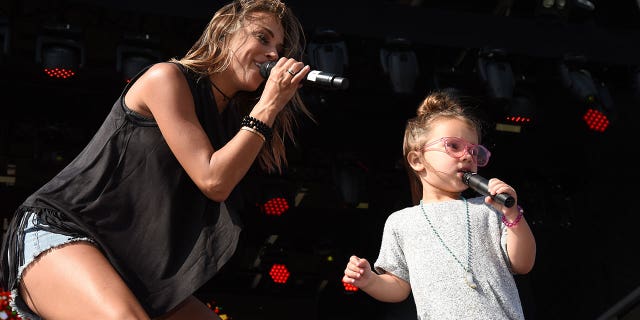 On her podcast, Kramer noted she was hesitant to fall in love again and did not want history to repeat itself after her tumultuous relationship with her former partner.
JANA KRAMER SAYS EX-HUSBAND CHEATED WITH MORE THAN 13 WOMEN
"Sure, I want to believe in this true love…one side of me is like 'love of my life, I'm so excited. I'm going to get married, and I'm going to have a family.' There's that piece."
"And the other side is 'Jana be real, things happen. This can happen again, oh my gosh.' Those doubts and fears kind of creep in," she remarked.
The country singer shared that her unidentified boyfriend has "older" kids and is concerned about how a potential blended family will impact their lives in the future. Kramer added that she is very protective of her children and will always put them first. 
CLICK HERE TO SIGN UP FOR OUR ENTERTAINMENT NEWSLETTER
"And then always my concern… I don't care about me, my heart's been broken a million times, I can deal with another broken heart…my kids, that's a different story. They're older now, they understand more now," the podcast host addressed.
"That's another piece too… I'm like, 'are you sure [you know] what you're signing up for?' You're coming into a 4-year-old and a 7-year-old's [life], they're my world."
CLICK HERE TO GET THE FOX NEWS APP
On Kramer's previous episode of her "Whine Down" podcast, she got candid about her new long-distance relationship.
Kramer revealed she has been dating a Scotland sweetheart and added he works in England.
"I'm going to have fun, and if it doesn't work out, well, you know what, I'm going to learn a lot of lessons… I had a lot of fun along the way," she expressed on her podcast.