Jamie Foxx suffered a mysterious health scare one month ago and is reportedly still hospitalized in Atlanta.
His daughter, Corinne Foxx, revealed April 12 in a since-deleted Instagram post that Foxx experienced a "medical complication" the day before, and "quick action and great care" helped guide him toward recovery. 
The family has not disclosed Foxx's medical issue.
Foxx shares Corinne, 29, with his ex Connie Kline. The "Ray" star also has daughter Anelise Bishop, 14, with ex Kristin Grannis.
JAMIE FOXX: 5 THINGS YOU MIGHT NOT KNOW ABOUT ACADEMY AWARD-WINNING STAR
Foxx broke his silence last week with his own post on social media thanking fans for their support.
The Grammy winner did not include a photo of himself and instead shared a text-only post. 
"Appreciate all the love!!! Feeling blessed," he wrote. 
JAMIE FOXX REPORTEDLY 'NOT IN A LIFE-THREATENING SITUATION' AFTER MYSTERY 'MEDICAL COMPLICATION'
Foxx also thanked Nick Cannon for stepping up to take over his role as the host of FOX's "Beat Shazam." Cannon will guest host the sixth season while Kelly Osbourne will be in the DJ booth for Foxx's daughter, Corrine.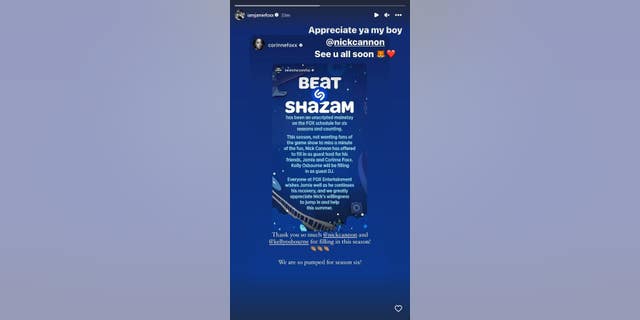 "'Beat Shazam' has been an unscripted mainstay on the FOX schedule for six seasons and counting," a statement shared by the show said. "This season, not wanting fans of the game show to miss a minute of the fun, Nick Cannon has offered to fill in as a guest host for his friends, Jamie and Corinne Foxx. Kelly Osbourne will be filling in as guest DJ.
"Everyone at FOX Entertainment wishes Jamie well as he continues his recovery, and we greatly appreciated Nick's willingness to jump in and help this summer."
Sources told People magazine Foxx is "stable" and recovering from the undisclosed health scare.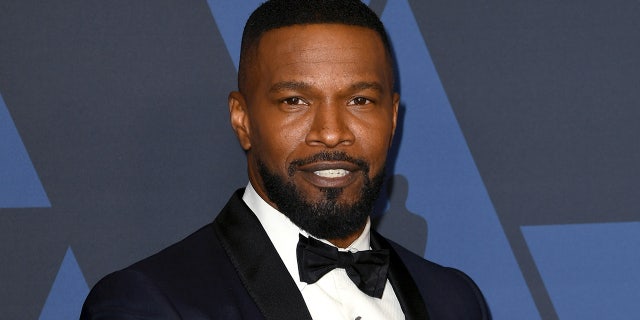 "Jamie is stable and not in a life-threatening situation now," the insider revealed.
"[Doctors] are doing more tests and want to be completely sure that he will be OK before allowing him to" discharge from the hospital. 
The source added that the hospital is "the last place Jamie wants to be," acknowledging that Foxx still needs to receive medical treatment.
JAMIE FOXX REMAINS 'HOSPITALIZED' AFTER MEDICAL COMPLICATION IN ATLANTA': REPORT
While the family has remained quiet about his condition, Corinne on Tuesday shared a video on Instagram from an ad she and Jamie did, showing her dad taking "baby steps" to learn how to use a computer.
"First he's learning how to sync his phone with his #IntelEvo laptop, next thing you know he'll be editing photos all by himself. Baby steps, @iamjamiefoxx. Baby steps. #ProudDaughter"
His friend and fellow comedian, Kevin Hart, confirmed that Foxx was on the road to recovery.
"I think the dope thing is that he's getting better in his situation," Hart shared on the "Impaulsive" podcast. 
"Everybody's prayers, everybody's love, energy, all that stuff is seen and felt. So, in this case, man, you just want the guy to get out of the situation he's in and get back home.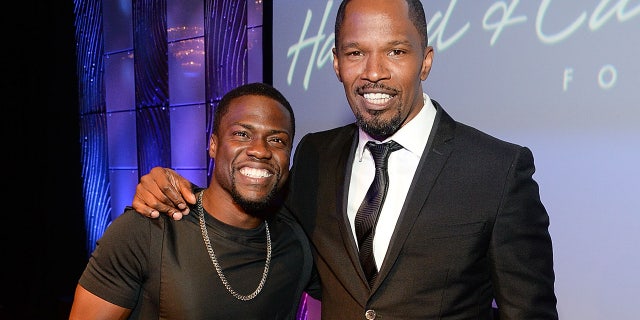 "To my knowledge, there is a lot of progression. My love, synergy, energy goes out to him. He's needed. He's necessary. I know that he knows that. … I know that he feels that because there's been an outcry, an outpour of support in this regard, so I can only hope that it continues."
CLICK HERE TO SIGN UP FOR THE ENTERTAINMENT NEWSLETTER
A few more of Foxx's famous friends offered support, including Charles E. Alston, known as Charlie Mack, who asked for prayers for the "Django Unchained" actor on social media.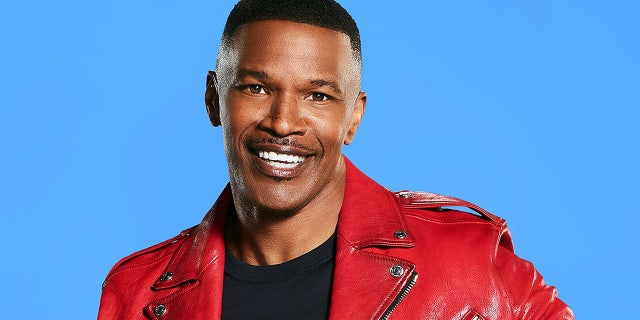 "I need you all to constantly keep our beloved brotha @iamjamiefoxx up whom we all [love] & care for dearly in our Hearts, Minds & Prayers!!!! We need you back Bro. As I always state a true champion isn't the one that wins, it's the one that meets & overcomes adversity," he wrote on Instagram.
"You're [sic] test becomes your testimony!! We all can't wait to receive you back home to celebrate, laugh with and applaud you."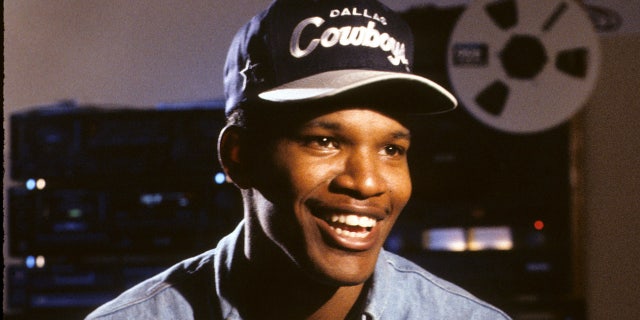 Actor Martin Lawrence offered similar positive sentiments of Foxx, telling "Extra" last month, "I hear he's doing better. … My prayers go out for him every night and just wishing the best for him, one of the best that we got in Hollywood. Not only one of the best entertainers, but a good person."
Foxx's medical issue postponed the final days of filming "Back in Action." Production crews in Atlanta reportedly shut down for a day and then began using a stand-in for Foxx on set.
CLICK HERE TO GET THE FOX NEWS APP
Another scene scheduled for later that weekend was also reportedly canceled due to "changes in production."
The movie, which has been filming in London and Atlanta since September, marks Cameron Diaz's return to the silver screen after her last starring role in 2014 alongside Jamie in "Annie."
Diaz and Foxx also starred together in the 1999 football flick "Any Given Sunday."