A Jewish organization at the University of Pennsylvania was reportedly vandalized Thursday morning, as tensions heat up on campus over a controversial Palestinian literature event and just days before Yom Kippur begins. 
"When I walked into Hillel, I noticed that the lobby was completely trashed – one of the podiums was smashed, one of the tables was smashed. There was stuff everywhere," Penn junior Marc Fishkind told student newspaper The Daily Pennsylvanian. 
The male suspect is reportedly a student who got into the building when a "regular attendee" was opening the door to attend services early Thursday. Penn Hillel's press release, which was provided to Fox News Digital, detailed that the suspect got into the building at 6:55 a.m. 
"As the door was opened, an unknown student ran into the building. He stayed for less than a minute, and while he was in the building he knocked over several pieces of furniture, while shouting antisemitic obscenities about Jewish people," Penn Hillel stated.
IVY LEAGUE SCHOOL UNDER FIRE FOR HOSTING 'ANTISEMITIC' WRITERS FESTIVAL
Fishkind told the student newspaper that he spoke to witnesses who said the alleged student suspect "immediately started smashing things, yelling, 'F— the Jews' and 'They killed JC.'"
CALIFORNIA COLLEGE GRAD'S ANTISEMITIC SPEECH ACCUSES ISRAEL OF 'KILLING AND TORTURING PALESTINIANS'
The incident comes just one day prior to Penn hosting the Palestine Writes Literature Festival from Friday through Sunday, which has sparked widespread scrutiny over its speakers who have made comments slammed as "antisemitic."
Planned speakers such as Roger Waters of Pink Floyd, Palestinian American author Susan Abulhawa, Australian author Randa Abdel-Fattah and illustrator and Palestinian author Aya Ghanameh have drawn criticism for previous remarks or actions.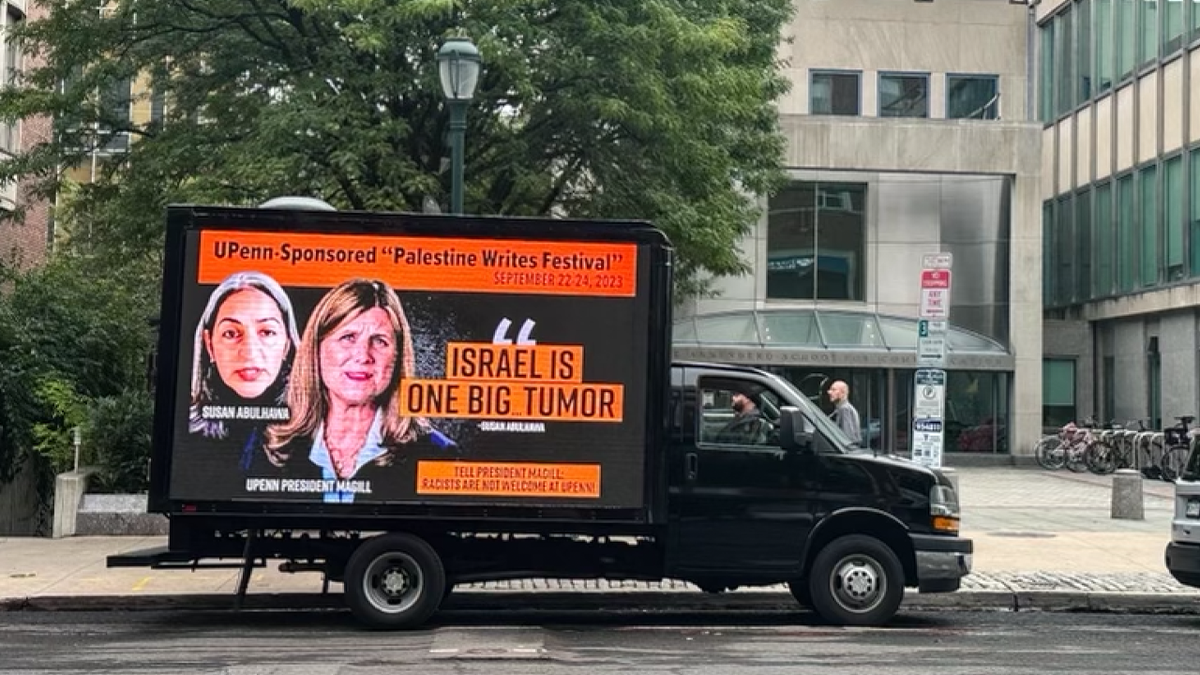 Waters, for example, wore a Nazi-style uniform during a concert in Berlin in May and was accused by Israel of "desecrating the memory of Anne Frank" by projecting the girl's name during the concert. Ghanameh has tweeted "Death to Israel" on various occasions. Abdel-Fattah has called Israel a "demonic, sick project" and added that she "can't wait for the day we commemorate its end."
The event has drawn harsh criticism from others across the country, including Republican Florida Rep. Carlos Giménez, who told Fox News Digital earlier this month that the literature festival "fuels hatred."
JEWISH GROUPS, ALLIES DEMAND CUNY LAW LOSE FUNDING AFTER STUDENT'S 'VILE' ANTI-ISRAEL COMMENCEMENT SPEECH
"Antisemitism has no place anywhere," Giménez said. "I strongly condemn an event like the Palestine Writes Literature Festival that fuels hatred and perpetuates despicable antisemitic canards."
Some students and activists have also called on the school's president, Elizabeth Magill, to cancel the event over its speakers. A truck was spotted driving on the Philadelphia campus urging people to tell Penn's president "racists are not welcome at UPenn."
Penn Hillel noted that Yom Kippur, Judaism's holiest day, is set to begin and the incident occurred one day before the Palestinian event kicks off. 
"[The suspect] chose to do so just three days before Yom Kippur. He chose to do so one day before a number of speakers are coming to campus who have histories of making antisemitic and hate-filled statements against Jews. This was not a coincidence," Penn Hillel said.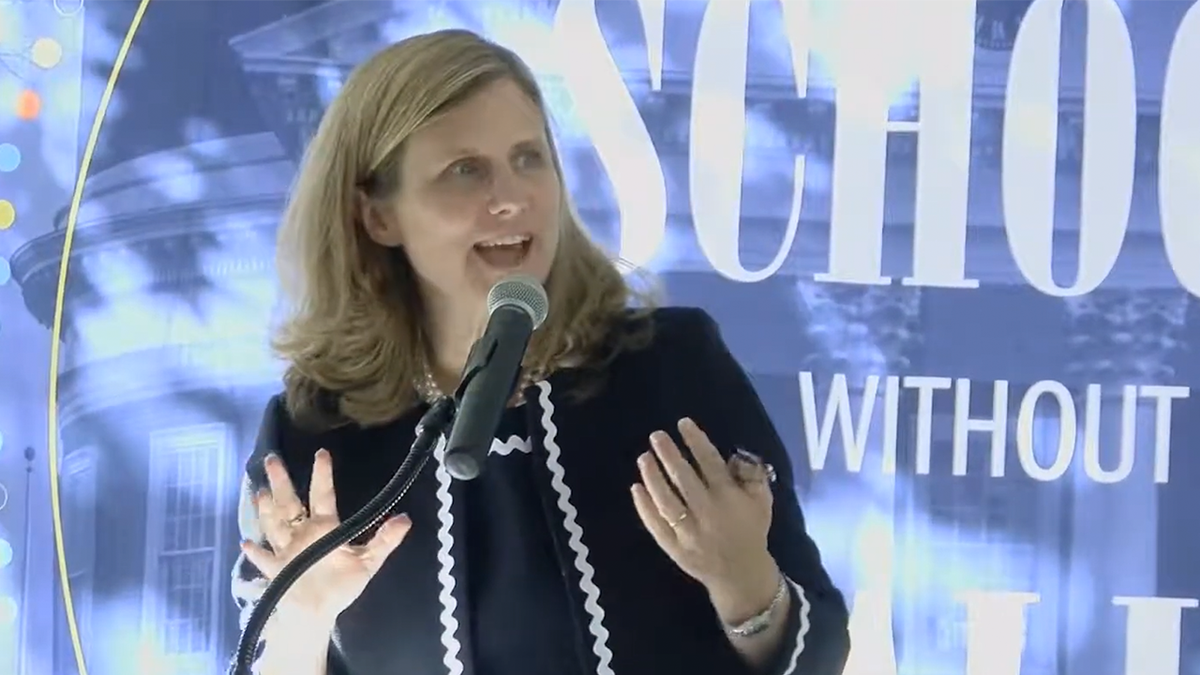 Penn Hillel said the suspect was "chased" out of the building and apprehended by Penn police. 
"Our staff chased him out of the building, where he was quickly apprehended by Penn Police. Penn Police had previously noted his presence as he had been knocking over trash cans on Walnut St., and acting erratically before entering our building," Penn Hillel said. 
No one was injured during the incident. 
CLICK HERE TO GET THE FOX NEWS APP
Penn's Department of Safety and the office of president did not immediately respond to Fox News's Digital's request for comment. 
"Penn Hillel's community will never stop, nor be afraid, of welcoming the full breadth of campus life and diversity into our home. Our doors will always remain open to all members of the campus ecosystem," the Jewish group concluded.