Indiana police released dramatic body camera footage of an officer-involved shooting at a Motel 6 during an attempt to serve warrants on two people Tuesday morning. 
The Madison County Sheriff's Department said that they arrived at the Motel 6 in Anderson, Indiana at approximately 10:30 a.m. on Tuesday, May 16 to serve arrest warrants to 35-year-old Brooke Badger and 47-year-old Jon Niccum.
Authorities said Badger was wanted for felony violations of work release and parole while Niccum was wanted for felony work release violations and escape.
In the body camera footage, police can be seen knocking at the motel's door, identifying themselves as the "front desk." Badger opens the motel room door and is escorted away by police. 
Another deputy ventured into the motel room where Niccum was seen hiding in the covers of one of the queen beds. 
SHOOTING DURING BIRTHDAY PARTY IN ALABAMA LEAVES 1 DEAD, 3 INJURED
"What's the problem?" Niccum is heard asking the officer. 
The officer demands that the suspect show his hands and is seen shining a bright flashlight towards the bed.
"Show me your hands," the officer is heard repeatedly saying. "Right now."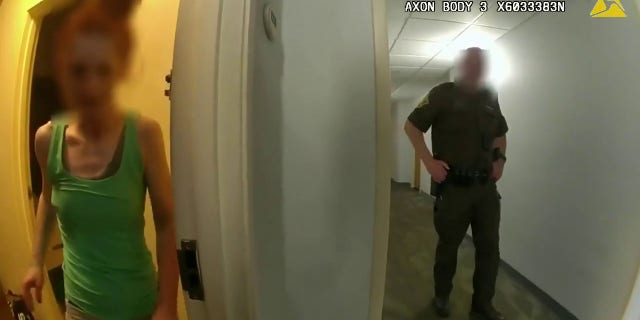 Seemingly out of nowhere, the body camera footage shows Niccum ripping out a gun and firing at the officer.
The officer is seen scrambling away and yelling, "Shots fired, shots fired."
TWO WISCONSIN POLICE OFFICERS KILLED DURING TRAFFIC STOP
No officers were shot during the exchange, and police said that Niccum ran into the bathroom.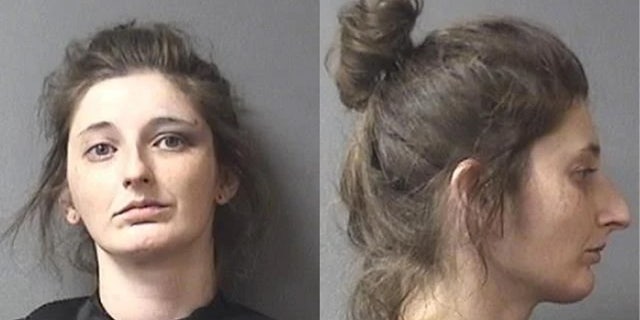 Inside the bathroom, they found Niccum dead "from what appears to be a self-inflicted gunshot wound," police said. An autopsy will be performed on Niccum in the coming days.
As the bullets were fired at deputies, authorities said that Badger ran away from the motel on foot and police are still looking for her.
CLICK HERE TO GET THE FOX NEWS APP
Anyone with knowledge of her location is being asked to call Madison County Central Dispatch at (765) 642-0221.