A woman has been charged in the arson attack reported at the Shrine of Our Lady of Guadalupe. 
The shrine, located in Des Plaines, Illinois, suffered over $78,000 in damage caused by an intentional fire set on the premises. 
Virginia Roque-Fermin, 41, is facing felony charges in the arson case.
Police say they found Roque-Fermin nearby after arriving on the scene. Officers claim the woman was quickly walking away from the scene with soot visible on her clothing.
ARCHDIOCESE OF LA CRITICIZES RE-INVITATION OF ANTI-CATHOLIC DRAG QUEENS TO DODGERS GAME
"The Shrine is kept under video surveillance, which officers were able to view," the police department said in a statement on social media. 
Video footage shows Roque-Fermin igniting the fire early Tuesday. The footage also allegedly captured the woman adding materials to the blaze to expand the flames. 
PHILADELPHIA POLICE FIND '18-INCH' PIPE BOMB BEHIND CATHOLIC CHURCH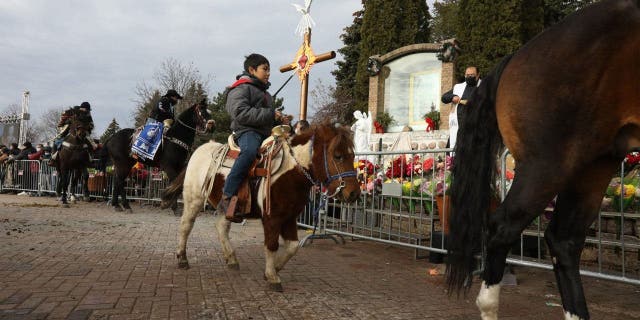 "Surveillance footage depicts Roque-Fermin carrying objects such as statues, buckets, chairs, and planter pots toward the cave/grotto area of the shrine," the police statement continued. 
It added, "She then starts a fire and continues to carry surrounding objects towards the fire to stoke the flames. Total damage was estimated to be over $78,000."
ATTACKS AGAINST US CHURCHES SPIKED FOLLOWING ROE V. WADE REVERSAL: REPORT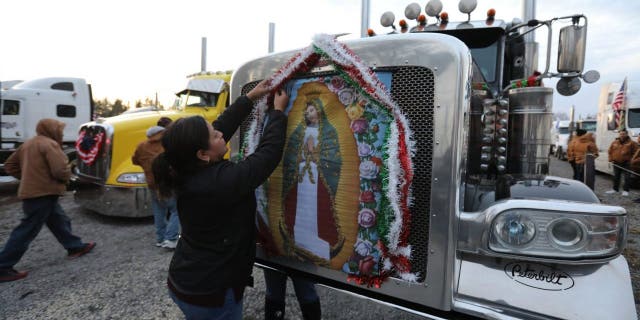 The shrine is owned and maintained by the Archdiocese of Chicago. It is a pilgrimage destination for thousands of Catholics each year.
"Although we are very saddened by the painful vandalism, we wish that through the help of our community, we can reconstruct the outdoor Chapel of the Resurrected Christ, also known as 'the Altar of Miracles,'" a statement on the shrine's social media page reads.
CLICK HERE TO GET THE FOX NEWS APP
"Pilgrims visit for many reasons: some seek hope, others express gratitude; however, all come with prayers and express love to our Lord and Savior, Jesus Christ," the shrine's statement added.
The archdiocese is soliciting donations from local Catholics to repair the damage and return the shrine to operation.