A Chicago, Illinois, man pleaded guilty on Monday to covering up the murder of a woman whose baby was cut from her womb by another woman who wanted to claim it as her own in 2019, according to reports.
Fox station WFLD in Chicago reported that Piotr Bobak, 44, will serve four years for obstruction of justice after accepting a plea deal. He was originally charged with both obstruction of justice and concealing a homicide.
"I regret every minute it of it all," he said during a hearing at the Leighton Criminal Courthouse.
ILLINOIS WOMAN PLEADS GUILTY IN CONNECTION WITH DEATH OF HER DISABLED SON, SENTENCED TO 4 YEARS OF PROBATION
During the hearing, Bobak apologized to Marlen Ochoa-Lopez's family, also saying he was misled by Clarisa Figueroa and her daughter, Desiree Figueroa, whose cases are still pending.
Bobak will likely get out of jail within four months, having already served 4 ½ years in the Cook County Jail.
Bobak cleaned the scene of the murder, according to prosecutors. He also claimed the child was his in order to get charitable donations.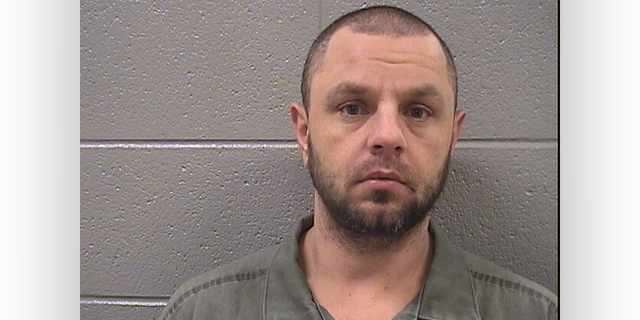 His attorney Jeff Steinback, on the other hand, said on Monday that Bobak was used by the Figueroas and unaware of the plot to commit murder.
ILLINOIS THEATER CANCELS CONSERVATIVE EVENT DUE TO 'REALLY, REALLY BAD' THREATS
WFLD reported that the plea agreement states Bobak, and Clarisa met at an addiction clinic in Joliet, Illinois, where she lied to him and said she was pregnant with his baby.
At the time, Bobak wanted a family of his own, making him the perfect tool, according to Steinback.
Ochoa-Lopez was lured to the home where Clarisa lived with her daughter, Desiree, by Facebook postings offering free baby clothes. When she arrived, the daughter showed her a photo album of her late brother to distract her as her mother started trying to strangle her with a cord.
Prosecutors said Clarisa's alleged murder plot began in late 2018 when she claimed to be pregnant. She posted pictures of ultrasounds online, even though she was not expecting a baby.
CLICK HERE TO GET THE FOX NEWS APP
The charade reached its horrific conclusion in April 2019 when — with the help of her 24-year-old daughter — she lured Ochoa-Lopez to her Scottsdale neighborhood home, strangled her and cut her baby from her womb.
Clarisa and Desiree have pleaded not guilty to a 27-count indictment that includes charges of first-degree murder, aggravated kidnapping, aggravated battery of a child and dismembering a body.