Bryan Kohberger, the 28-year-old man accused of murder in the ambush of four University of Idaho students in November, allegedly followed three of them on Instagram before the attack, a new report claims.
Numerous Instagram accounts, using Kohberger's name, appeared after his arrest was made public and followed the victims, but it was not immediately clear whether any of the accounts belonged to him.
He was arrested on Dec. 30, nearly seven weeks after police allege he entered a six-bedroom home in Moscow, Idaho, and stabbed four college students: Kaylee Goncalves, Madison Mogen, Xana Kernodle and Ethan Chapin.
At least one account in his name that was observed by Fox News Digital following Goncalves, Mogen and Kernodle appears to be no longer active. The other three were all still online when checked Thursday afternoon.
IDAHO MURDERS SUSPECT BRYAN KOHBERGER ALLEGEDLY SPAMMED ONE VICTIM WITH INSTAGRAM DMS: REPORT
A message at the profile URL for @crim.kohberger Thursday read, "The link you followed may be broken, or the page may have been removed."
Meta, Instagram's parent company, frequently takes down accounts linked to murder suspects.
All three female victims had public Instagram accounts. Chapin's was private.
None of them followed Kohberger, People reported Thursday. 
The report did not name the account but said the outlet had reviewed it before it became inactive.
UNIVERSITY OF IDAHO STUDENT STABBINGS TIMELINE
The outlet reported earlier this week that Kohberger messaged at least one victim numerous times but never received a response, also citing an unnamed source.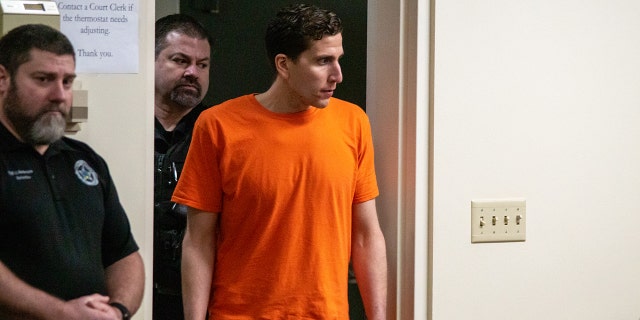 BRYAN KOHBERGER CASE: MOSCOW PROSECUTOR CAN SIDESTEP STALL TACTIC WITH GRAND JURY INDICTMENT
"He slid into one of the girls' DMs several times, but she didn't respond," an unnamed investigator told the outlet. "Basically, it was just him saying, 'Hey, how are you?' But he did it again and again."
Kohberger reportedly sent the first message in late October – then a series of followups when he did not receive a response, according to People.
Fox News Digital was unable to confirm the reporting independently. Latah County Magistrate Judge Megan Marshall issued a gag order on the case earlier this month restricting comment from investigators and attorneys from both sides.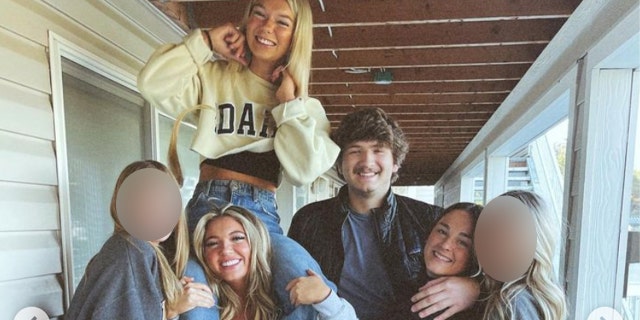 Shanon Gray, the attorney for Goncalves' parents, said "no one" knew about Kohberger before the slayings, however, he left open the possibility.
"Any information any of the families gather regarding connections to any of the victims will be turned over to the Moscow Police Department," he told Fox News Digital.
On Nov. 13, 2022, police allege that he snuck into a six-bedroom rental house on King Road in Moscow, Idaho, and killed four students, at least some of whom who are believed to have been asleep at the start of the ambush.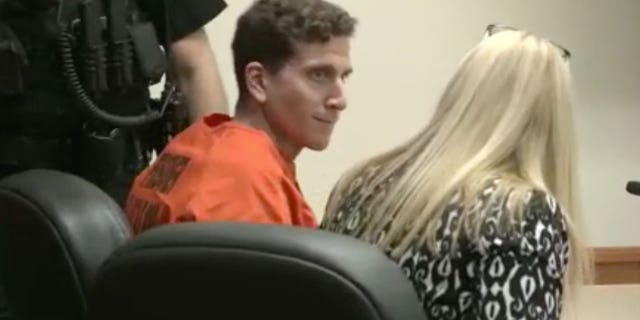 The three female victims lived together in a rental house on King Road in Moscow, just steps off the University of Idaho campus. Chapin, Kernodle's boyfriend, was staying over that night.
According to police, Kohberger left behind a Ka-Bar knife sheath with DNA on the snap. Investigators recovered it in Mogen's bed, next to her body.
Kohberger lived in an apartment in Pullman, Washington, where he was studying for a Ph.D. in the Washington State University department of criminal justice and criminology. The campus is across the state line but only about 10 miles from the University of Idaho.
He had allegedly been stalking the King Road home for weeks, according to the probable cause affidavit.
CLICK HERE TO GET THE FOX NEWS APP
Kohberger is due back in court in late June for a preliminary hearing, where his defense team intends to challenge the probable cause laid out against him.
However, as Fox News Digital has reported, prosecutors could sidestep his stall tactic if they secure a grand jury indictment before that.
He could face the death penalty if convicted.