Hulk Hogan's daughter, Brooke Hogan, is addressing why she was absent from her father's recent wedding to his third wife, Sky Daily. 
The 35-year-old wrote on her Instagram that while she values her privacy, some media outlets had made "assumptions" about why she wasn't there. So, she decided to "shut it all down here." 
"As we all experience this with our own families, the dynamics of a family unit continuously change over the years," the former "Hogan Knows Best" star wrote Monday. "With that being said, my family has experienced a LOT of change. With all of it happening in the public eye, I've had to learn how to best navigate those changes as they come, which has been difficult to say the least.
"For my own journey to healing and happiness, I have chosen to create some distance between myself and my family, and am focusing on people and things that heal my heart and align with my own personal beliefs, goals and values.
LEGENDARY PRO WRESTLER HULK HOGAN DETAILS 'VICIOUS CYCLE' OF PAINKILLER ADDICTION AFTER STRING OF SURGERIES
"I wish him well," she added with a heart emoji. 
LIKE WHAT YOU'RE READING? CLICK HERE FOR MORE ENTERTAINMENT NEWS
Hogan, 70, shares Brooke with his first wife Linda Hogan, 64. They also share son Nick, 33, who attended the wedding. Daily's three children from a previous relationship were also reportedly there.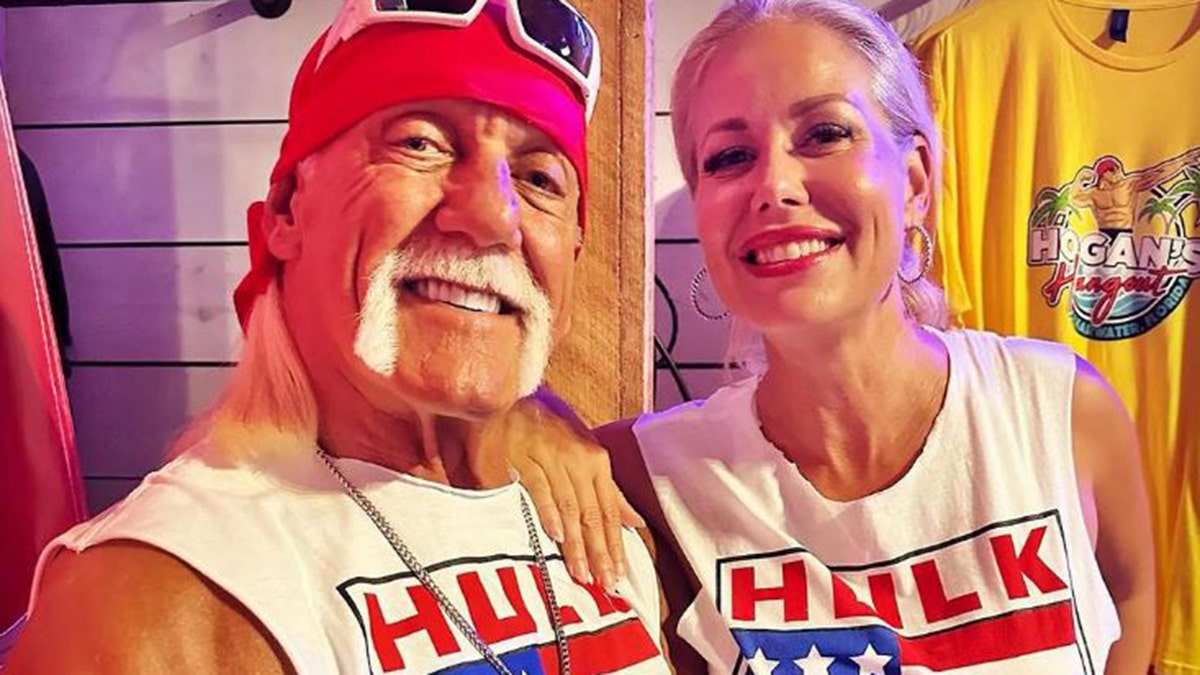 Hogan and Linda married in 1983 and divorced in 2009. 
CLICK HERE TO SIGN UP FOR THE ENTERTAINMENT NEWSLETTER
Hogan married Jennifer McDaniel, 49, in 2010. They divorced in 2021. 
The wrestling icon celebrated his nuptials to Daily in a post on Sunday, showing them exchanging vows. Hogan wore a tuxedo and matching bandana, and Daily looked elegant in a formfitting, lace strapless gown. 
CLICK HERE TO GET THE FOX NEWS APP
The ceremony was intimate with just a few friends and family. 
Hogan first met Daily, a yoga instructor, while she was out with friends at a bar, and they were first spotted together in February 2022 at a Bret Michaels concert, according to People. 
Fox News Digital has reached out to reps for Hulk Hogan for comment.