Design expert Ty Pennington is opening up about his initial reaction after he decided to leave "Trading Spaces," which launched his career back in 2000.
In an interview with Fox News Digital, Pennington explained that it was "a ballsy move when it's the greatest job you've ever had."
"I was on the road so much, I started losing the clients I had, and so I could really only just work on the house I lived in, which means I was losing the income I was making," Pennington, who was the carpenter on half the "Trading Spaces" shows at the time, said. 
"So, I was hit with sort of a tough decision. I tried to get a raise and that wasn't going to happen."
He continued, "There was a moment that I screamed like all night because I realized I'd made a mistake, but I got lucky and it paid off. But that's in life. Sometimes you got to really — it's like you got to play cards. You got to. You got to take a chance. And I got lucky."
After "Trading Spaces," Pennington landed the hosting gig for "Extreme Makeover: Home Edition," which ran from 2004-2012.
'TRADING SPACES,' 'EXTREME MAKEOVER: HOME EDITION' STAR TY PENNINGTON OPENS UP ABOUT PIONEERING CELEBRITY DESIGNER CRAZE
Fast-forward to today, Pennington is in the fourth season of his new show, "Rock the Block," which debuted on March 6. The contractor explained that fans should have high expectations for the new season.
Pennington told Fox News Digital that this season – which is featured in Colorado – has some of the biggest, most expensive homes that have been seen on the HGTV competition series.
"I'm just incredibly proud of these teams. They really knocked it out. I think I expected them to be good… I didn't expect them to all be as great as they were," he shared.
Pennington noted that the contestants on the show had to put their lives on pause for two months, head to Colorado and compete against their peers, who are the best of the best.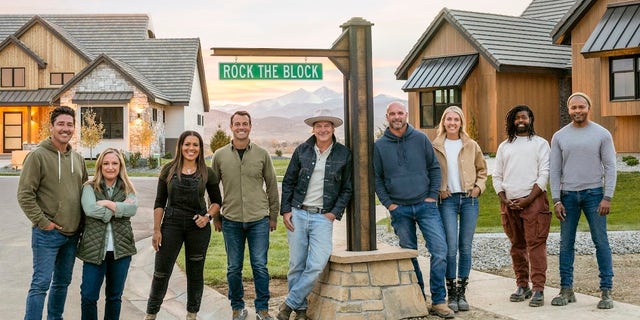 "So, I think it's also important to know that each time, like each episode, they're getting a little bit more tired, a little bit more frazzled and a little bit more emotional. But because of that, you also get some really good drama. It's good TV," he said.
The fourth season features four teams: Bryan and Sarah Baeumler from "Rennovation Island," Michel Smith Boyd and Anthony Elle from "Luxe for Less," Jonathan Knight and Kristina Crestin from "Farmhouse Fixer" and Page Turner and Mitch Glew from "Fix My Flip."
"There's a bond that's created when you work with not only a team, but also like these guys who work with builders and people that are helping out the builders, you become like this team for this one moment, for this one cause," Pennington noted. 
For his part, Pennington also reflected on the reason he got into the business in the first place.
"There's like a positivity that comes out of nowhere saying, 'Well, just imagine what the reaction is going to be when they see this for the first time,' and then you realize again how important it is what you're doing," he explained.
Pennington added that due to a near-fatal car crash that ended a short-lived modeling career, he was able to really get started on designing and home renovating.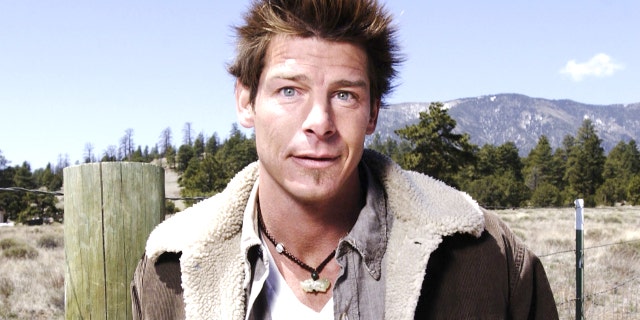 "So if I hadn't gotten out of that industry, I would have still like been sticking around doing God knows what," he said. "It changed my trajectory." 
As Pennington's career has progressed, so has home renovating. Pennington shared that thanks to the "interweb," ideas are flying through his phone, pushing creative boundaries.
"I'm a big stickler for like, show me something different," he explained. 
CLICK HERE TO SIGN UP FOR OUR ENTERTAINMENT NEWSLETTER
Outside of work, Pennington and his wife, Kellee Merrell, recently celebrated their one-year wedding anniversary.
"We took some time and went out to one of our favorite places," he said. "When you're with somebody that has a really great sense of humor, it's spending that time, and it's the laughter that is everything."
CLICK HERE TO GET THE FOX NEWS APP
He added, "I like to think that I'm blessed. We'll continue to celebrate our union."
HGTV'S "Rock the Block" airs Monday nights at 9 p.m. ET.