A dramatic video captured the moment a Georgia police officer saved a woman from a burning vehicle after she allegedly led him on a chase at speeds in excess of 100 mph in the Atlanta area. 
The incident involving Officer Clay Musselman happened along the East-West Connector on Oct. 13, according to the Cobb County Police Department, who hailed his actions as going "above and beyond the call of duty." 
Footage released by the department shows Musselman trailing a female driver in a high-speed pursuit before being told by a sergeant to not chase her any further.
Musselman could be seen approaching the vehicle after it failed to maneuver a corner in the road and crashed, bursting into flames. 
ATLANTA OFFICER FIRES GUN INSIDE HOSPITAL WHILE CHASING VEHICLE THEFT SUSPECT 
An explosion could be seen as Musselman got out of his police cruiser and began making his way toward the fiery wreck. 
"Help! Help!" a voice could be heard saying before Musselman smashed open the driver-side front window of the vehicle. 
"Come out, come out," he told the woman. 
"I can't, my arm is broken," she replied as the flames raged around her.
"You have to, come on," Musselman responded.
ATLANTA 'COP CITY' PROTESTERS CLASH WITH POLICE OVER CONSTRUCTION OF TRAINING CENTER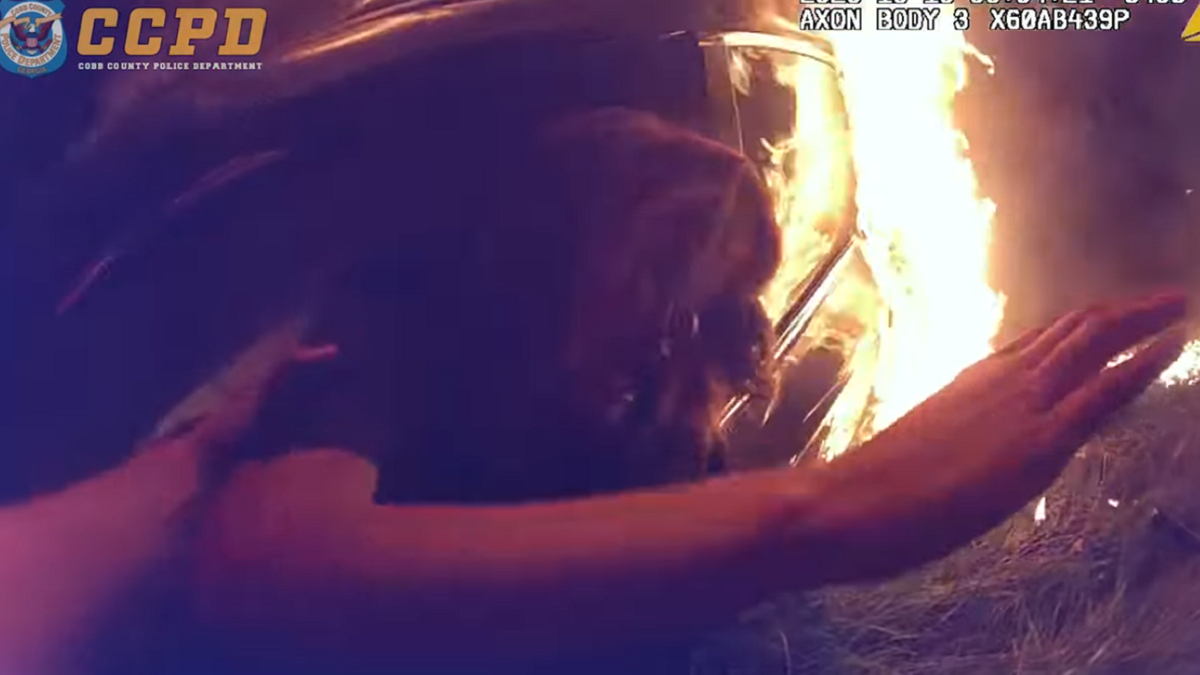 The officer then pulled the driver out of the vehicle to safety. 
"Help me please, I'm so sorry," she said as Musselman dragged her through the grass, with one of her arms appearing limp. 
Police said the driver – who they did not identify – was then taken to a local hospital to be treated for a broken arm and hip fracture. 
It is unclear if she has been charged in relation to the incident.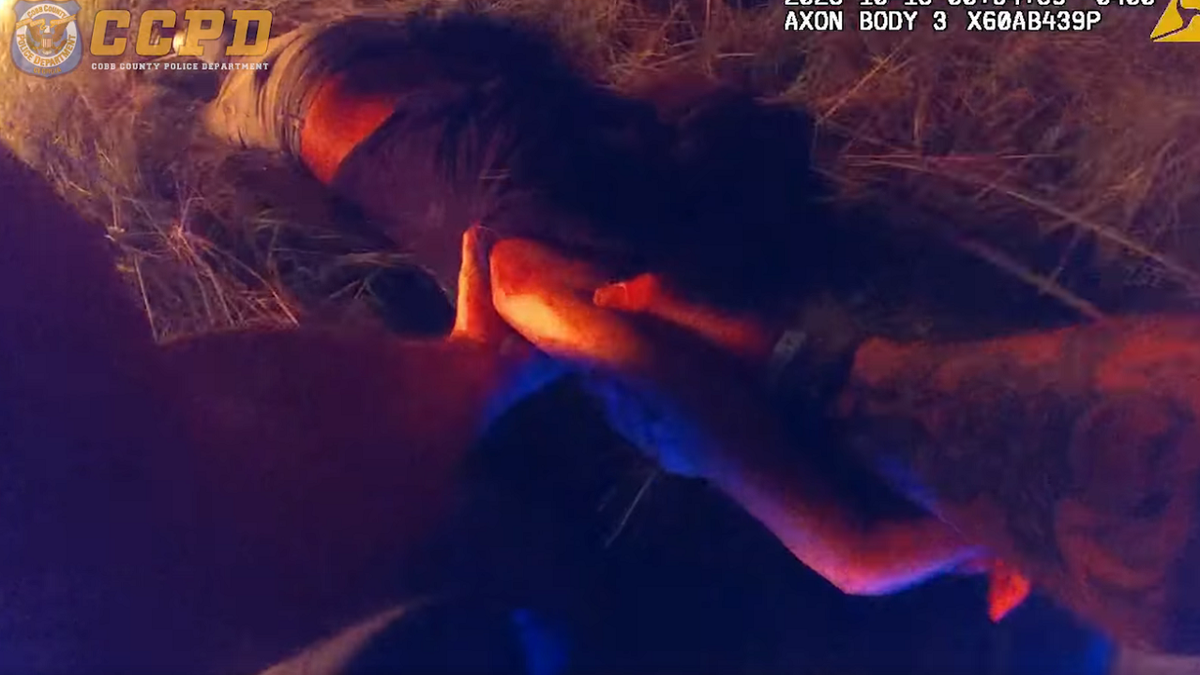 CLICK HERE TO GET THE FOX NEWS APP 
The Cobb County Police Department said Musselman was "racing against time" and demonstrated "extraordinary bravery" during the rescue, putting his own safety "at peril to save a life."