The FBI Wednesday announced the arrest of fugitive Michael Burham, who was wanted on a federal warrant for alleged unlawful flight to avoid prosecution, after a "days-long manhunt."
Burham, 34, was wanted after an alleged crime spree across New York, Pennsylvania and South Carolina, according to the FBI, which offered a $10,000 reward for information leading to his arrest.
"The most effective weapon against crime is cooperation," FBI Columbia division Special Agent in Charge Steve Jensen said in a statement. "This matter was resolved quickly and peacefully because of the cooperation between the community who remained alert and law enforcement who persisted in their pursuit of this fugitive."
Burham is accused of a sexual assault in Jamestown, New York, and the kidnapping of an elderly couple in Pennsylvania. He allegedly drove the couple to South Carolina before releasing them, unharmed, the FBI said in a press release.
FBI WARNS OF 'IMMINENT DANGER' AS SUSPECTED SEX TRAFFICKER ADDED TO MOST WANTED LIST
Authorities credit "an observant resident" for Burham's capture after he spotted the fugitive "near his residence in rural Berkeley County and calling 911."
PROFESSOR WHO THREATENED REPORTER WITH MACHETE TANGLED WITH COPS AT BLM PROTEST
Responders used K-9s to track Burham, according to the FBI.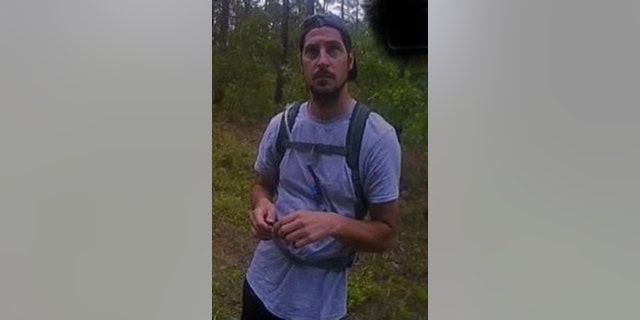 "I am grateful to all the law enforcement agencies who came together and put in hundreds of hours of hard work to get a dangerous man out of our communities," Charleston County Sheriff Kristin Graziano said in a statement. 
CLICK HERE TO GET THE FOX NEWS APP
Graziano also thanked "the many residents throughout the Charleston region who served as extra eyes on the streets, submitting countless tips and sightings."
Burham will be extradited to New York to face charges.