The Florida teacher's aide who was seen being attacked by a student in a viral video is speaking about her recovery, as well as what led up to the incident.
"I was attacked on Feb. 21st and I feel like I'm just constantly being attacked," Joan Naydich said while speaking exclusively to FOX 35 Orlando. She said she has faced medical and financial hurdles since the incident unfolded at Matanzas High School in Palm Coast.
The update comes weeks ahead of the sentencing hearing for her alleged attacker, Brendan Depa, who was 17 at the time of the brutal assault caught on surveillance video. 
Naydich said she has not watched the video and has no plans to do so. She added that initial reports stated she took a Nintendo Switch away from Depa, but that he was actually angry because another staff member would not allow him to play it. 
FLORIDA STUDENT ENTERS PLEA IN CASE OF VIRAL VIDEO ATTACK ON TEACHER
"Everybody that knows me or knew me [before the attack], knows that I'm a totally different person now," she said. "My whole life was just turned upside down." 
Naydich was granted a permanent injunction for protection against repeated violence against Depa in March. She told FOX 35 she suffered five broken ribs, a severe concussion, loss of hearing in one of her ears and other issues as a result of the beating. 
"Unfortunately, a lot of my injuries that are not visible I'm going to have for the rest of my life," she said, referring to slowed speech, issues with patience and "difficulty with what she considers routine cognitive functions."
As for her financial struggles, Naydich said she returned to work in August under a different job title but was put on an unpaid leave of absence days later. She said she is waiting for her workers' compensation case to be resolved, and "is frustrated with what she called a lack of support from the Flagler County school district."
A district spokesman confirmed Naydich is still employed by Flagler Schools and that they "would work with any employee who needs accommodations to do their job successfully." He added that the district has people who can work with any employee to navigate the "daunting" workers' compensation process. 
FLORIDA TEACHER'S AIDE ATTACKED FOR ALLEGEDLY TAKING STUDENT'S NINTENDO SWITCH GRANTED PROTECTION ORDER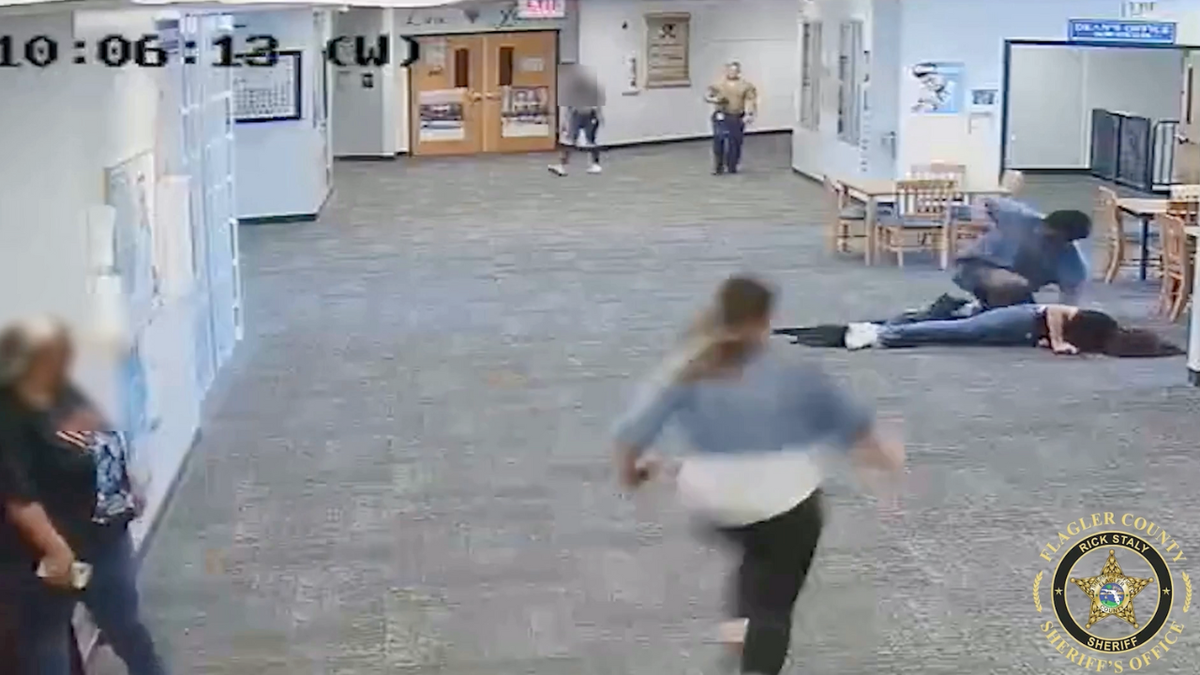 CLICK HERE TO GET THE FOX NEWS APP 
Depa, now 18 and being charged as an adult, faces a first-degree felony aggravated battery on an elected official or education employee charge that could be punishable by up to 30 years in prison.
According to WESH-TV, the teenager is considered a special needs student. Depa's lawyer, Kurt Teifke, told the Daytona Beach-News Journal last month that his client is autistic and "doing well," while being held in the Flagler County Jail on $1 million bond.
Depa's sentencing hearing is set for Jan. 31.