The head of a now–closed Florida horse riding program for veterans and children with disabilities has been arrested, and faces animal abuse and neglect charges after eight horses were found to be in poor health and "bad" living conditions.
Sara Montijo-Lopez ran Tianvica Riding Academy outside Bartow, 40 miles outside Tampa, FOX Tampa reported. 
Dani Horton, the founder of Hope Equine Rescue in Winter Haven, told FOX Tampa things went downhill after Montijo-Lopez took over operations at the academy. Horton said she was horrified at what she saw after the horses were moved to Bartow.
FLORIDA SHERIFF'S DEPUTIES SEARCHING FOR MISSING 49-YEAR-OLD WOMAN NOT SEEN SINCE FEBRUARY
"There was no shade on the property, no water on the property, no grass," Horton told FOX Tampa. "There was no food that we could see from the road. It was really just a bad situation for the horses."
The Polk County Sheriff's Office seized eight horses last month. 
Authorities had been working with Montijo-Lopez for several years to try and correct the issues. 
Investigators said horses had dropped weight and had protruding hips and developed skin problems. A miniature horse had to be euthanized because of its deteriorating condition, FOX Tampa reported.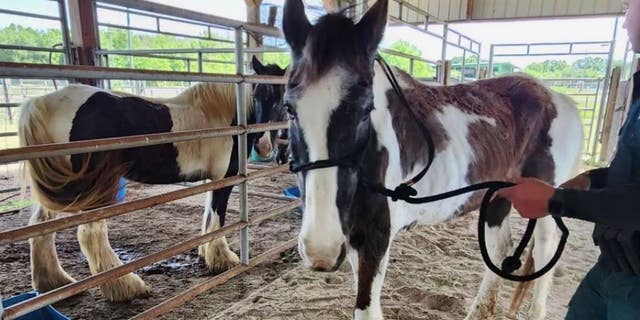 The other seized horses have been housed at the sheriff's office's farm, where they have put on weight. 
"If she is in jail, or if she goes to prison, she'll be taken care of and fed, unlike what she did for the horses," Sheriff Grady Judd told FOX Tampa.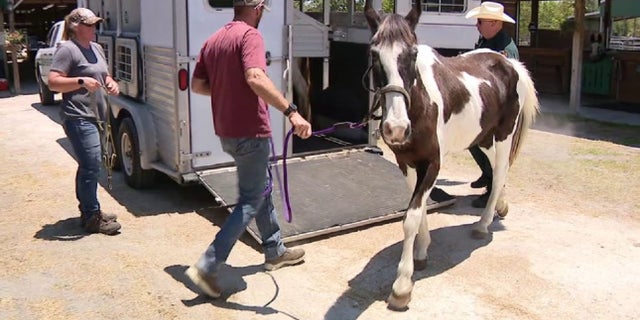 CLICK HERE TO GET THE FOX NEWS APP
The horses were taken to Hope Equine Rescue on Monday, where they will be further evaluated and properly cared for and possibly put up for adoption.