A Florida man angry with his homeowners association set his unit on fire, causing an explosion that damaged other units and shot himself afterwards, authorities said. 
Marc Hermann, 53, was arrested Monday and is being held in the Seminole County jail on four arson charges. 
FLORIDA TAKES DRAMATIC STEP TO STEM 'TIDAL WAVE' OF FENTANYL. SENDS DEALER TO PRISON FOR 30 YEARS
The fire broke out on Jan. 14 in a small apartment community in the Orlando suburb of Longwood, according to a police affidavit. A responding deputy found Hermann sitting on the ground draped in towels and bleeding, the documents said. 
When asked about his injuries, Hermann allegedly told authorities they were caused by a gun. He then blamed the apartment management company, saying it was responsible for what happened.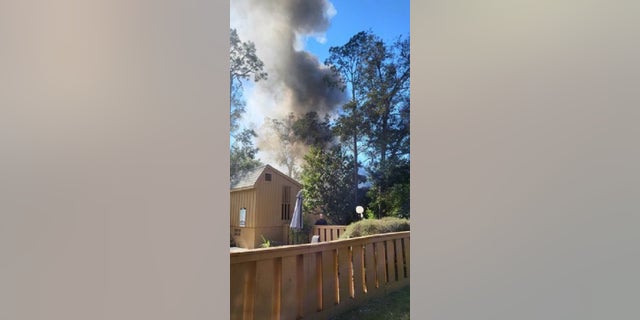 He allegedly told a paramedic who was treating him that he "started the fire in an act of revenge against the Homeowners Association in charge of his property." Hermann also said he "shot himself in the neck after starting the fire," the report said.
Two residents told authorities they heard and felt an explosion. One woman who lived below Hermann said she dodged flaming debris while trying to make it to her front door.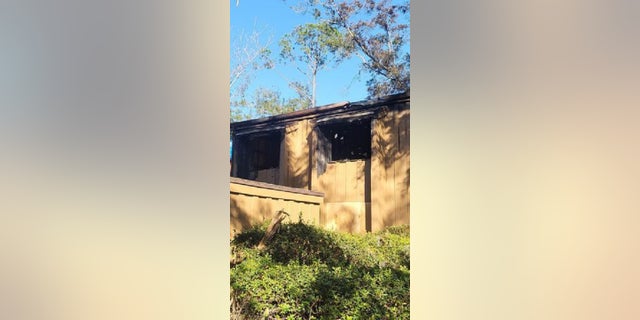 CLICK HERE TO GET THE FOX NEWS APP
Another resident said the explosion threw him into his closet and that he had to exit his unit through a second-story balcony, the report said. 
At least three units were impacted by the fire, authorities said.