Ed Sheeran is speaking out in his first interview since his copyright infringement victory. 
The English singer-songwriter was accused of copying music chords from Marvin Gaye's classic "Let's Get It On" in his 2014 hit song "Thinking Out Loud."
Sheeran revealed what helped him win the jury over.
"101 songs with the same chord sequence," he said during an appearance on "Good Morning America."
ED SHEERAN BREAKS DOWN ABOUT WIFE'S CANCER DIAGNOSIS AMID 'THINKING OUT LOUD' JURY TRIAL
"And that was just… scratching the surface," he pointed out. "It was very quick to see that and be like, 'Oh, yeah, it's not original.'"
During Sheeran's trial, he broke out his guitar while on the stand and explained why he decided to share his talents during his testimony.
"I've been wanting to do it for ages… you have to… do your due diligence in court, so I just waited, and I knew I would have my day to explain it… I didn't rush anything," he said.
On Thursday, a jury ruled that Sheeran was not liable in the copyright infringement lawsuit brought by the family of singer-songwriter Ed Townsend, who co-wrote Gaye's song. The lawsuit reportedly sought $100 million in damages.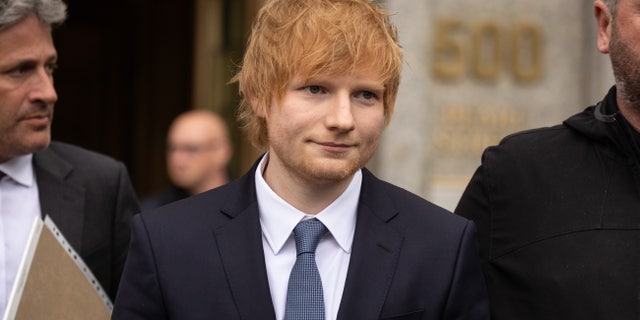 Following the verdict, Sheeran said outside the courthouse that he's "grateful the jury saw through the attempts" to show "misleading comparisons" made by the plaintiff's experts between the two songs, finding "similarities where none exist."
"It's devastating to be accused of stealing someone else's song," Sheeran said at the time, adding, "We need songwriters and the writing community to come together to bring back common sense" and use "trusted individuals" as music experts so the "creative process can carry on."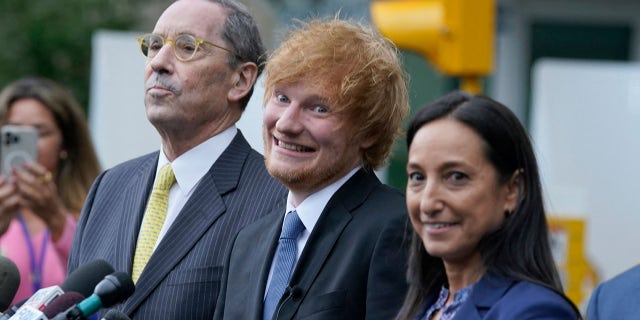 The "Shape of You" singer also recently released the Disney+ docuseries, "Ed Sheeran: The Sum of it All," where he opened up about the trauma he and his wife went through after her cancer diagnosis.
ED SHEERAN'S WIFE DIAGNOSED WITH TUMOR DURING PREGNANCY: 'SPIRALING THROUGH DEPRESSION'
"I was sort of filming a documentary on my album being made… the music videos being done and the gigs around it… the people that were making the documentary… [said] 'We're going to film everything, and just trust us that we're going to do something that's respectful to you…'" Sheeran explained.
"They made this documentary on grief… and I think it's really beautiful," he said on GMA.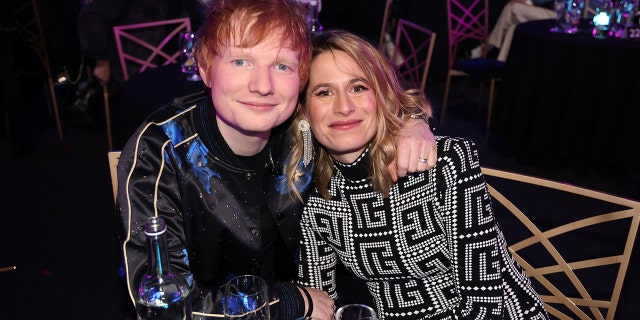 The 32-year-old singer went on to express how excited he was to tour in North America and said it's been five years since he returned to the area. 
He added that he doesn't mind having several performances throughout the week since it's a good "balance" for his family life.
"I'm playing two nights a week and the rest of the time I get to be a dad at home… it's good."
ED SHEERAN AND WIFE WELCOME SECOND BABY GIRL: 'OVER THE MOON'
Sheeran has candidly spoken out about several low points in his life in the past few months.
After the Grammy Award-winning songwriter discovered his pregnant wife Cherry Seaborn was diagnosed with cancer, he revealed he wrote seven songs in four hours to cope with the devastating news.
APP USERS CLICK HERE TO SEE INSTAGRAM PHOTO
"I got diagnosed with cancer at the start of the year which was a massive s—-er," Seaborn noted during the documentary. 
"It made me massively reflect on our mortality. I would never agree to do anything like this, but it made me think, 'Oh if I died, what's people's perception of me? What do you leave behind?'"
CLICK HERE TO SIGN UP FOR THE ENTERTAINMENT NEWSLETTER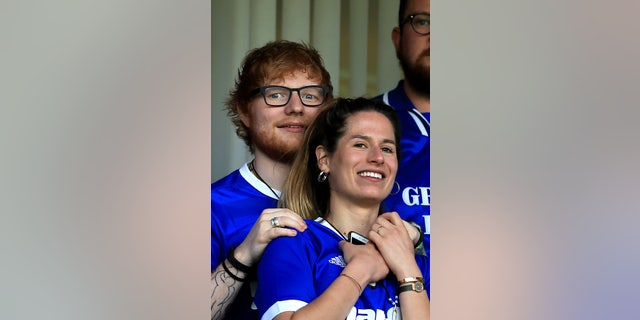 In the first episode of Sheeran's docuseries, titled "Love," the couple discussed their experience with Seaborn's battle with cancer.
"For Ed, the whole point is he wants to say to people, 'I'm not just this music machine. I'm not just this robot that tries to get No. 1. I'm a father, I'm a son, I'm a friend.' It wasn't until this year when I was like, 'I might die.'"
"Some people write a diary and get their emotions out through the pen and, for Ed, if something really intense happens, he'll go and write a song," Seaborn added.
CLICK HERE TO GET THE FOX NEWS APP
In May 2022, Sheeran and his wife welcomed their second daughter, Jupiter, to their family. The couple had their first child, Lyra, in August 2020. The announcement came as a shock to many fans who were not aware that Seaborn was even pregnant.
Fox News Digital's Lauryn Overhultz contributed to this report.