Drew Barrymore is speaking up for herself after Hugh Grant insulted her singing in their 2007 film "Music and Lyrics."
While promoting his new movie "Dungeons and Dragons: Honor Among Thieves," Grant answered a series of questions based on Google searches of his name, and one of them asked if he really sang in his movie with Barrymore, to which he replied, "Yes, I do, but I'm auto-tuned beyond belief."
He then corrected himself, saying, "Actually, that's not true, I'm auto-tuned a bit, not as much as some. Drew Barrymore was in that film with me, and I don't think she'd mind me saying her singing is just horrendous … I've heard dogs bark better than she sings."
He did add that "Once they tuned her up, she sounded way better than me because she's got heart and voice and rock and roll, whereas I sounded like Julie Andrews, and I'm meant to be kind of rock and roll as well."
HUGH GRANT REVEALS HE HATED FILMING HIS ICONIC 'LOVE ACTUALLY' DANCE SCENE: 'EXCRUCIATING'
His insult toward Barrymore seemed good-natured, and in an Instagram video she made in response, she followed suit.
The video featured Barrymore holding a hairbrush and using it like a microphone as she sang "Way Back Into Love," a song from the 2007 romance flick.
As Grant said, she did not sound very skilled without the help of auto-tune, but she looked to be having fun anyway as she smiled to her camera while singing.
When she was done singing, she said "Oh Hugh, Bert, Hubert, that's for you," singing the last word and then flashing a big grin.
She added the text "My Response To Hugh Grant" over the video, and in her caption, she created the hashtag "#SingForHughGrant" and urged her followers, "JOIN ME."
DREW BARRYMORE ADMITS SHE CAN'T SHAKE THE FEAR 'I WILL GET LOCKED UP AGAIN AND LOSE MY JOB'
While a few viewers took offense to Grant's comment about Barrymore's singing, it appears that most people believe he was simply making a funny comment about an old co-star.
He was not given that same benefit of the doubt during his now-viral interview with model Ashley Graham at Sunday's Academy Awards.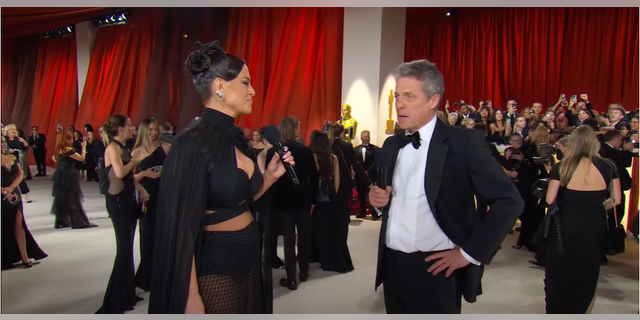 Throughout the short red carpet interview, Grant gave brief, awkward answers.
When she tried to ask if he was excited to see a specific person win an award, he said, "No one in particular," and when she asked the age-old event question of "What are you wearing?", he just responded with "My suit."
Graham mentioned his appearance in the popular film "Green Onion," and he told her "I'm barely in it, I'm in it for like three seconds." In an attempt to keep the interview going, she asked if he still had fun with the experience, to which he said, "Almost."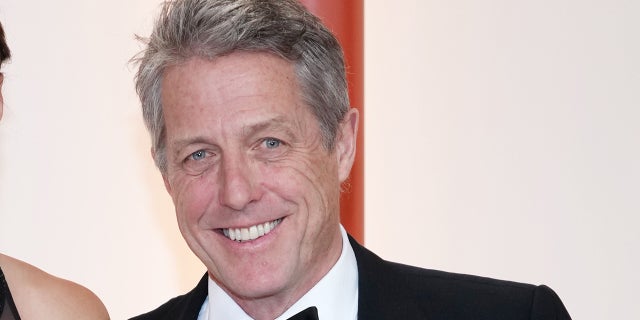 Viewers quickly took to Twitter to criticize his demeanor during the interview.
"Is Hugh Grant just an arrogant d— all the time?" asked one commenter. "He was so rude to Ashley Graham on the red carpet, complete with an eye roll. Maybe he should stay home if he's too good for his industry of choice."
CLICK HERE TO SIGN UP FOR THE ENTERTAINMENT NEWSLETTER
Another shared their sympathy for Graham, writing, "This poor interviewer…the night hasn't even started and Hugh Grant has already had it."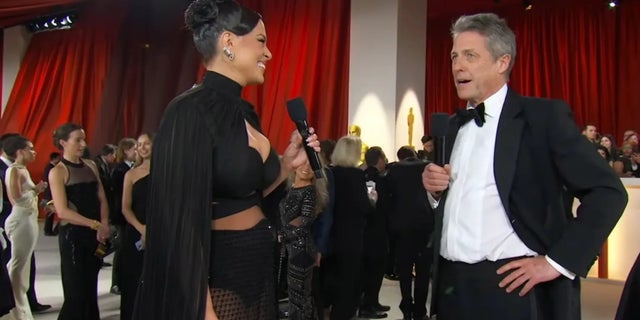 Others had harsher, blunt language for the actor.
CLICK HERE TO GET THE FOX NEWS APP
"You don't have to be that much of a d—, Hugh Grant. I mean you really just don't," wrote one user.
"Hugh Grant is the biggest D bag for this interview. Hugh, If you don't want to be there go home. Worst Oscars interviews ever," said another.
Fox News Digital's Elizabeth Stanton contributed to this report.