Rick Allen, the drummer for Def Leppard, was attacked by a 19-year-old outside a Fort Lauderdale hotel on Monday, according to a police report obtained by Fox News Digital.
Allen was smoking a cigarette outside the Four Seasons near the valet when Max Hartley, who had reportedly been hiding behind a pole, ran at the musician and allegedly knocked him over. The fall caused Allen to hit his head on the ground, causing injury, police reported.
A woman came out to help after Allen was attacked. Hartley then allegedly attacked the unnamed woman and knocked her to the ground before repeatedly striking her. She was able to run back into the hotel, but was followed by Hartley, who allegedly grabbed the woman by her hair and dragged her outside, according to the report.
DEF LEPPARD DRUMMER RICK ALLEN 'DIDN'T WANT TO BE HERE' AFTER LOSING HIS ARM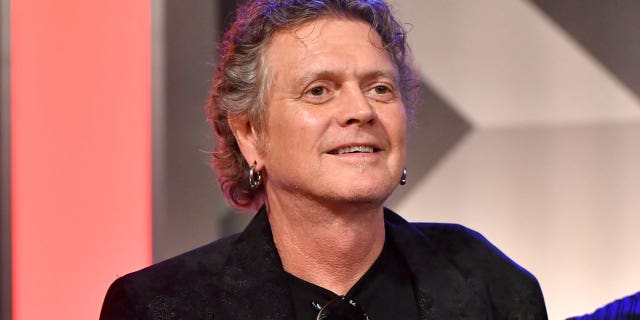 The 19-year-old was arrested later after fleeing the area. Police said he was found by Conrad hotel staff nearby while he walked through the parking garage allegedly damaging vehicles.
Allen gave a statement to police and revealed he would like the perpetrator to be prosecuted.
Hartley was charged with one count of abusing an elderly or disabled person without great harm.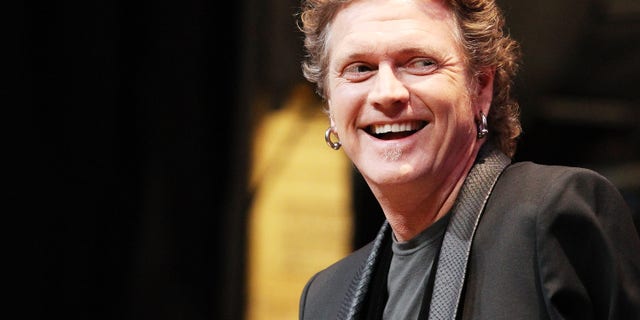 CLICK HERE TO SIGN UP FOR THE ENTERTAINMENT NEWSLETTER
A representative for Allen did not respond to Fox News Digital's immediate request for comment.
Police noted in the report that the victim had lost his arm in 1984. Allen was involved in a near-fatal car crash that year that took his left arm. Afterward, he had to re-teach himself how to play drums.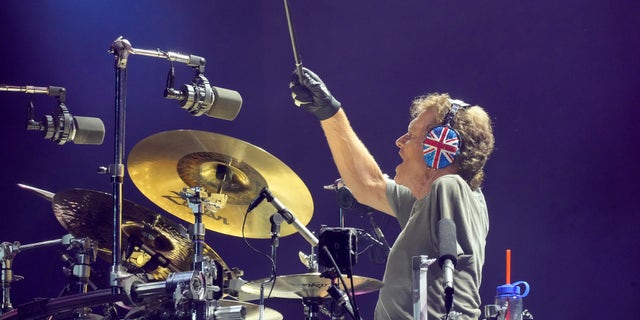 "A lot of my peers, a lot of fans, my family… a lot of encouragement, they all tried to help lift me up and then finally I got it," Allen told Page Six in November. "I got to a point where I realized I can do this… It wasn't until after the fact that I discovered the power of the human spirit and that's what really propelled me to where I am now."
Allen continues to be the drummer for Def Leppard. The band performed over the weekend with Mötley Crüe in Hollywood, Florida.
Police later released 911 calls that led to Hartley's arrest. 
In the first call, a woman working security for the Four Seasons called around three minutes after the alleged attack.  
"Apparently a guest, some guy assaulted her and was actually beating her up in front of the front of our building," the woman told 911, adding that the female victim was in the lobby of the hotel but the suspect had fled. She didn't mention Allen. 
Another frantic caller who said the suspect was trying to break into his restaurant – the Wine Garden, which is near the Four Seasons – told 911, "Send the police here right now!…I'm sitting on a f—–g suspect."
Another man on the same call explained, "I was sitting out front. This guy, I caught him throwing chairs inside our establishment and then he ran." 
He said the suspect was trying to break the restaurant's window, and they chased him and caught him.  
A third caller from the nearby Conrad Fort Lauderdale Beach Hilton said, "I have an individual who has been running around breaking windows and has beat up a couple of guests at the Four Seasons, as well." He added the suspect was allegedly "very highly intoxicated." 
CLICK HERE TO GET THE FOX NEWS APP