Middle schoolers in Gaithersburg, Maryland, about 40 minutes outside the nation's capital, prevented a kidnapping attempt at their bus stop, according to Montgomery County Police.
Authorities arrested Jamaal German, 31, in the alleged abduction attempt Monday.
"The victim stated that they were standing at the bus stop … at approximately 7:20 a.m., when the suspect allegedly grabbed the child and pulled them toward an apartment building. Several students who were standing at the bus stop attempted to intervene, and the victim was able to break free," Montgomery County Police said in a press release.
Students reported the incident when the school bus driver arrived to the location, and the driver alerted police.
SHOOTING AT COLORADO HIGH SCHOOL LEAVES 2 INJURED, SUSPECT ON THE RUN, POLICE SAY
The Redland Middle School community engagement officer initially responded to reports of the attempted kidnapping at 7:54 a.m. at a bus stop on Towne Crest Drive in Gaithersburg.
VIRGINIA TEACHER SHOT BY 6-YEAR-OLD IN CLASSROOM SAYS SHE'LL 'NEVER FORGET THE LOOK ON HIS FACE'
Detectives later identified German as the suspect.
A probable cause statement obtained by FOX 5 D.C. says German told investigators, "I gotta look out for [a child]. He's a good kid," and made other incoherent statements.
MARYLAND MAN CHARGED FOR REPORTEDLY IMPERSONATING POLICE OFFICER
German's parents told FOX 5 they believe their son was suffering from a "mental health crisis," and they do not believe his actions were predatory in nature.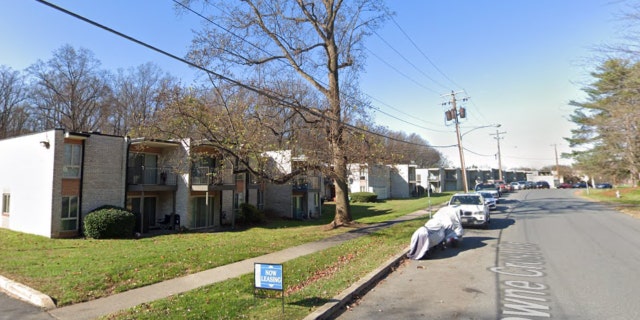 "The system is failing," they repeatedly told the outlet of their efforts to get help for German.
CLICK HERE TO GET THE FOX NEWS APP
The 31-year-old faces charges of attempted kidnapping and second-degree assault.