Connecticut police arrested, charged and released two parents Thursday, nearly a year after they allegedly allowed minors to drink alcohol at a house party that led to the fatal May 2022 stabbing of 17-year-old James McGrath.
The Shelton Police Department (SPD) announced the arrest of Paul Leifer, 59, and Susana Leifer, 51, with permitting minors to possess alcohol. Susana Leifer was also charged with second-degree reckless endangerment after McGrath was fatally stabbed following a party at their house last year.
"Several high school students attended this party where alcohol was present. During the investigation it was revealed that Susanna had interactions with some of the attendees," SPD said in a Thursday press release. "During the party a fight ensued."
After the fight at the Leifers' house on Lazy Brook Road, the suspects — who witnesses described as students from St. Joseph High School in Trumbull — arrived at another party on Laurel Glen Drive in Shelton, where the victims were also present, according to a police report Fox News Digital obtained at the time.
CONNECTICUT HIGH SCHOOL STABBING: RAUL VALLE POSTS $2M BOND IN DEATH OF JAMES MCGRATH: REPORT
Another fight ensued at the Laurel Glen Drive house, where McGrath was stabbed to death.
CONNECTICUT HIGH SCHOOL LACROSSE PLAYER JAMES MCGRATH LAID TO REST AFTER TRUMBULL FUNERAL MASS
The Leifers were released on a promise to appear in court on April 3, according to police. 
Raul Eliah Valle of Milford, who was 16 at the time of the stabbing, has been charged with one count of murder and two counts of first-degree assault for allegedly stabbing McGrath and others during the May 14 fight. Valle attended St. Joseph High School in Trumbull near Fairfield College Preparatory School, where McGrath was a junior.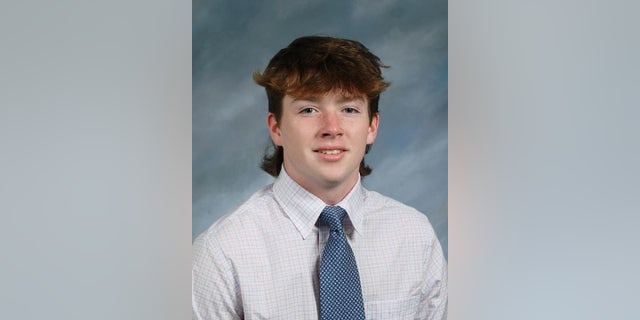 Police responded to "several 911 calls regarding a fight" that occurred just before midnight on May 14, 2022, outside the Laurel Glen Drive house party in Shelton and found multiple victims on the front lawn. The owner of the residence where the party took place was home at the time of the incident, according to the warrant.
CONNECTICUT HIGH SCHOOL LACROSSE PLAYER MURDER: EXPERTS SAY LEGAL CONSEQUENCES FOR PARTY HOST PARENTS
"Multiple witnesses reported that three to four people who were not invited to the party arrived and exited a dark-colored Honda SUV," the report says. "Witnesses further stated that when the parties exited the vehicle a physical altercation with multiple male participants took place on the front lawn."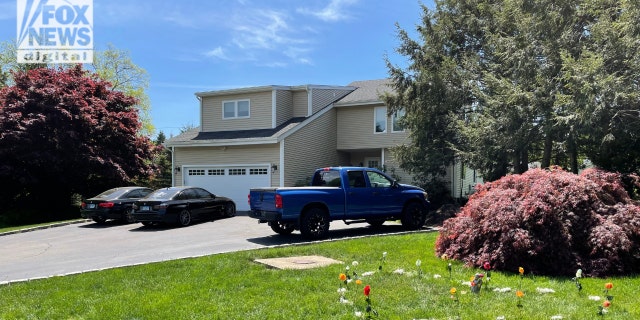 At one point, there were about 25 people engaged in the fight on the front lawn of the residence, witnesses told police. At least three juvenile suspects are mentioned in the report, including Vallle, who is accused of bearing a knife. 
At least four victims, including McGrath, were stabbed. 
CONNECTICUT HIGH SCHOOL LACROSSE PLAYER MURDER: EXPERTS SAY LEGAL CONSEQUENCES POSSIBLE FOR PARTY HOST PARENTS
"[T]here was one stab wound to the left side of the chest" the warrant states. "The stab wound went through the rib and heart."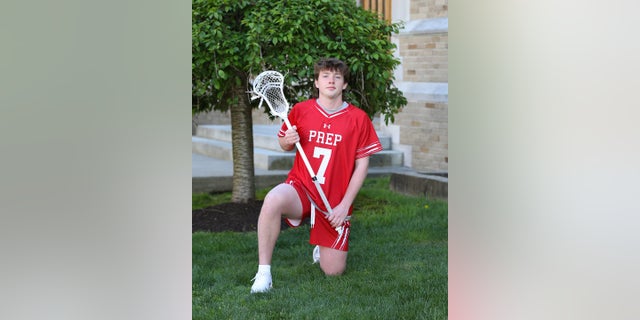 A doctor from the Office of the Chief Medical Examiner of Connecticut told police that there were approximately 1.8 liters of blood in McGrath's lungs. 
The three other victims sustained injuries during the fight. One officer described seeing "numerous pools of blood" and various personal belongings on the front lawn following the altercation.
The warrant further states that several of the stabbing victims got into an altercation with the suspects at another party on Lazy Brook Road in Shelton earlier that night. The suspects, who witnesses described as St. Joe's students, later arrived at the party on Laurel Glen. Shelton High School students were also present at the party on Lazy Brook Road, another witness told police.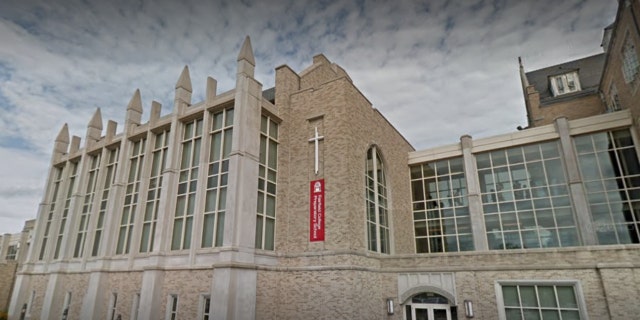 A representative from St. Joseph's told Fox News Digital last year that Valle was in good academic standing and had not been in any fights at school before the May 14 incident. 
Valle was released on $2 million bond just days after his arrest in May 2022.
CLICK HERE TO GET THE FOX NEWS APP
An obituary for McGrath describes the 17-year-old as the "sunshine" of his parents' life and his sister's "best friend and confidant." 
"Jim as a wonderfully happy person with a big heart who was a loving friend to many," the obituary states. "He loved his school, Fairfield Prep, and he excelled as an athlete in every sport he chose. He played football and lacrosse for Fairfield Prep and as a youth for Shelton and Connecticut Wolves as well. He understood the meaning of being part of a team."
Fox News' Marta Dhanis and Danielle Wallace contributed to this report.