Chris Rock and Diplo went through a lot to escape the Burning Man disaster. 
The 58-year-old comedian and 44-year-old DJ made it out after walking for six miles in the mud and hitching a ride with a fan who offered them a lift on the back of his pickup truck.
Diplo documented their adventure in a video shared on Instagram that showed Rock and a group of people packed together in the back of a truck. In the video, Rock can be heard saying just how badly he wants a cold brew coffee. 
BURNING MAN FESTIVAL TOLD TO 'SHELTER IN PLACE,' CONSERVE FOOD AND WATER AMID FLOODING
"A fan offered Chris Rock and I a ride out of Burning Man in the back of a pickup," Diplo wrote on the video. "After walking six miles through the mud… all Chris could think about was a f—ing cold brew."
The famous DJ captioned the video, "I legit walked the side of the road for hours with my thumb out cuz i have a show in dc tonight and didnt want to let yall down. Also shoutout to this guy for making the smart purchase of a truck not knowing it was for this exact moment." 
Diplo later posted an update, sharing video on his Instagram Story of himself walking barefoot to a plane as well as a photo of himself on that plane.  
"No one was making it out of burning man… no one believed we would get to dc for the show tonight. But God did," he wrote on the image. Diplo was scheduled to DJ a show in Washington, D.C.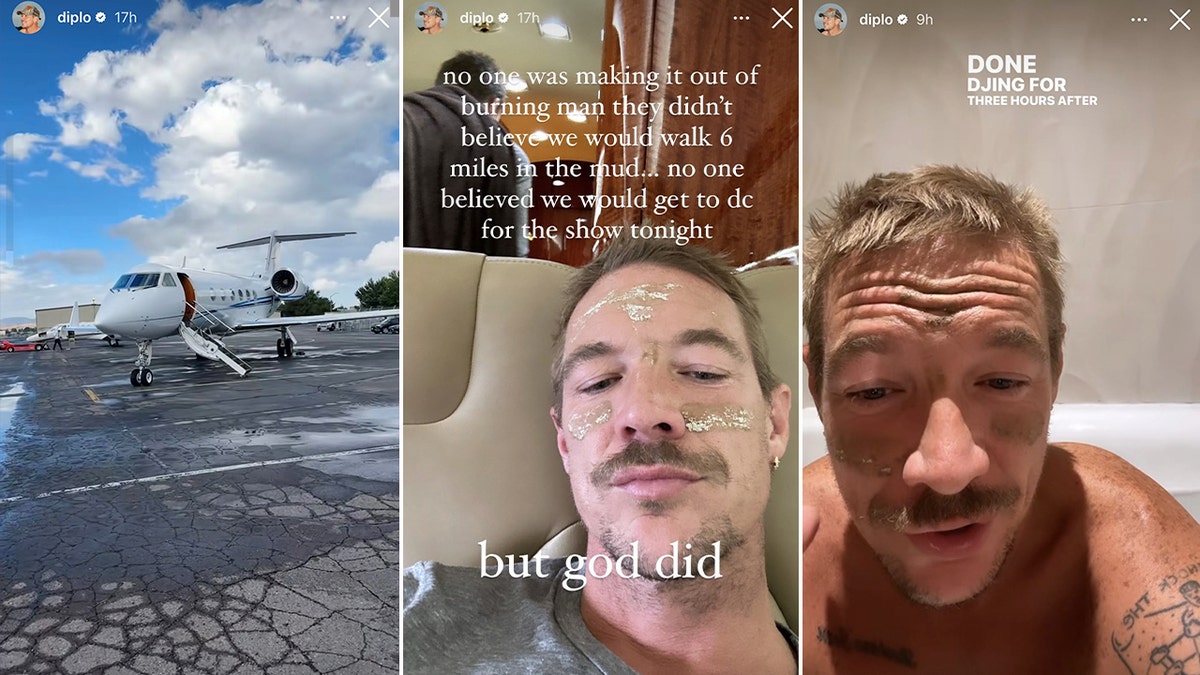 Rock was also documenting his Burning Man experience on his Instagram Stories, according to Entertainment Tonight. In one since-expired Story he reportedly shared that "because of the flooding, the port-o-potties reportedly can't be emptied. And because the gates are closed, people can't get in to fill generators or deliver supplies."
Representatives for Rock and Diplo did not immediately return Fox News Digital's request for comment.
CLICK HERE TO SIGN UP FOR THE ENTERTAINMENT NEWSLETTER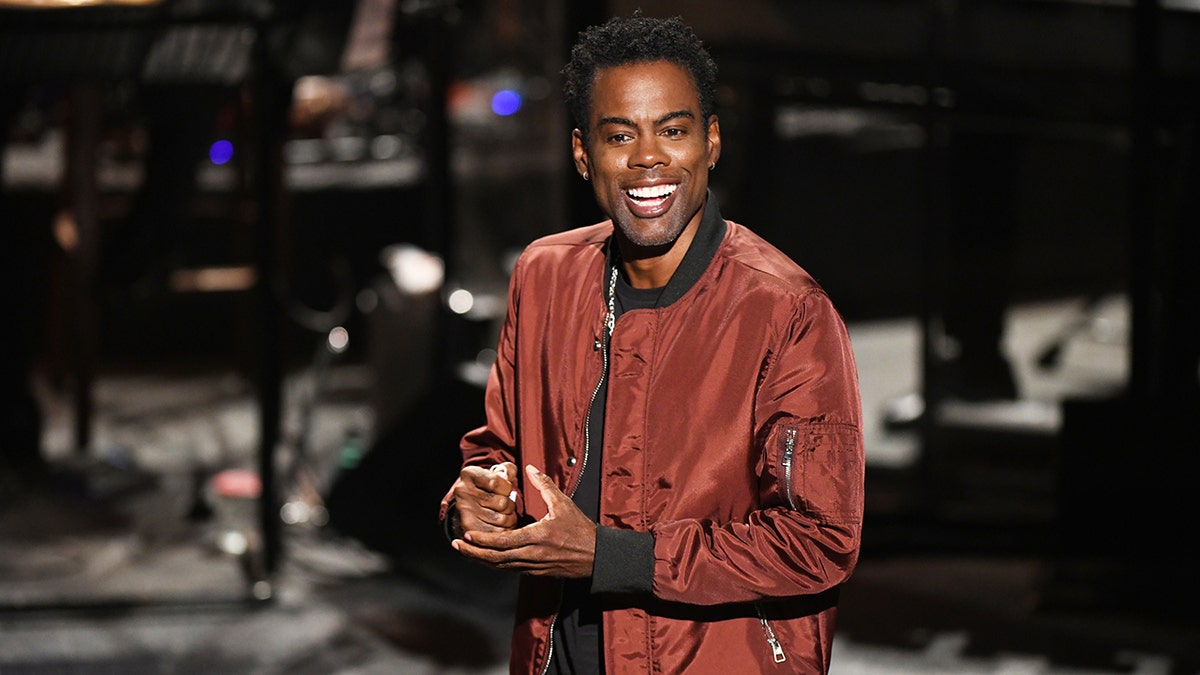 Burning Man attendees were told Saturday to shelter in place and to try to conserve food, water, and fuel amid heavy flooding in the area.
The airport and entrance of Black Rock City, Nevada, where the event is held, were both closed, according to organizers for the festival who posted updates on X, formerly known as Twitter. Their post also said that no driving was allowed besides emergency vehicles.
"The gate and airport in and out of Black Rock City remain closed. Ingress and egress are halted until further notice. No driving is permitted except emergency vehicles. If you are in BRC, conserve food, water, and fuel, and shelter in a warm, safe space. More updates to come," the organizers tweeted.
"Do not travel to Black Rock City! Access to the city is closed for the remainder of the event, and you will be turned around," another post read.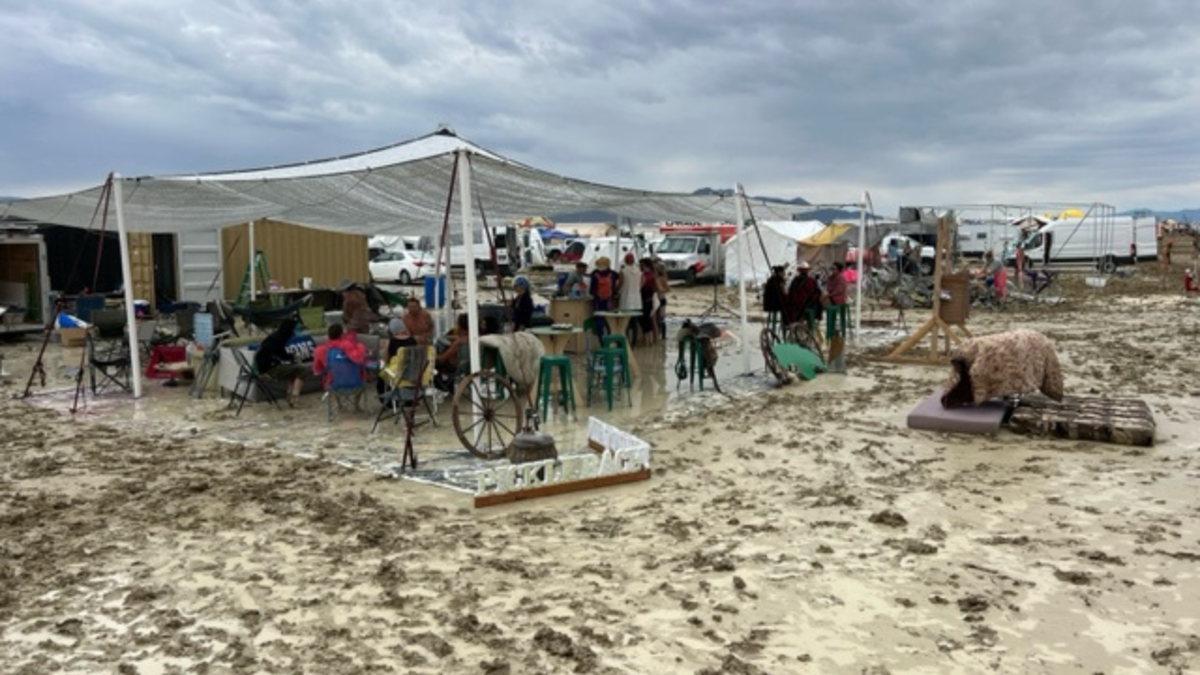 Apparently, some Diplo fans didn't believe he got out of Burning Man, so early Sunday morning, Diplo gave his fans another update from the bathtub in his hotel room.
CLICK HERE TO GET THE FOX NEWS APP
"For those of you who didn't think I wasn't at DC, I just got done DJing for 3 hours after walking f***ing for four hours out of the desert and taking a flight," he said in a video. "Mud still on my face. I'm in f***ing DC, I'm in a f***ing Four Seasons. Why would I be at Burning Man still, you idiots?"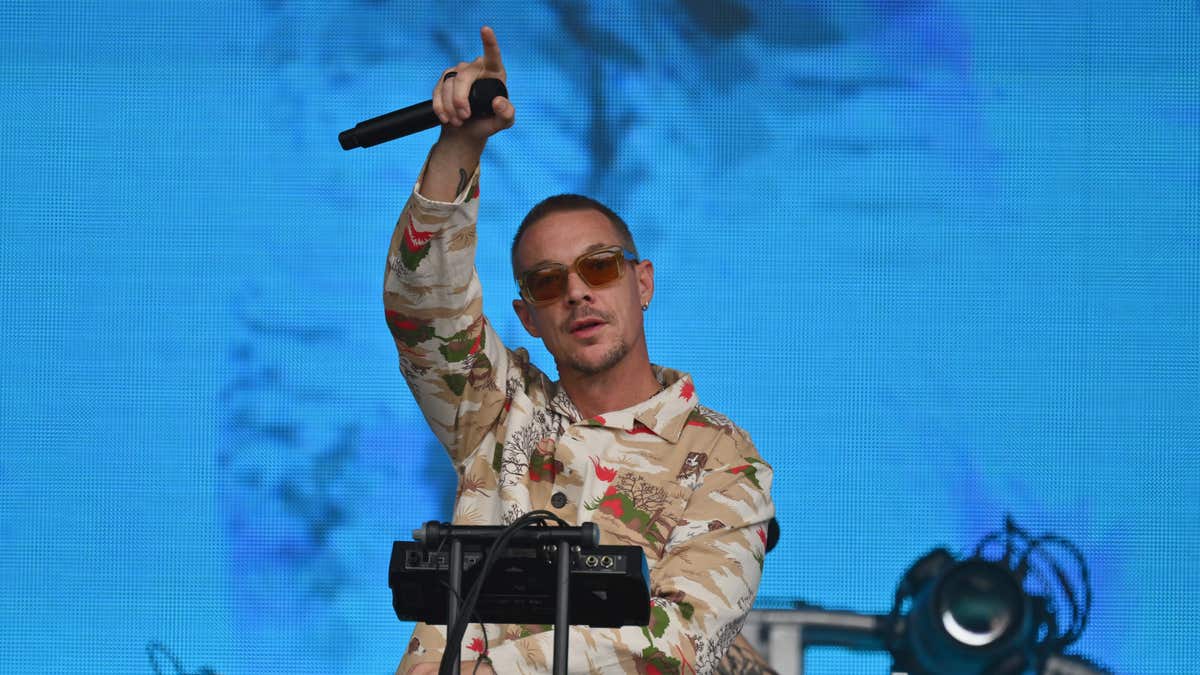 Fox News Digital's Adam Sabes contributed to this report.