Chris Pratt saluted troops on Veterans Day and asked Americans to show gratitude to military service members who "paved the way" for the nation.
Pratt, 44, asked his millions of Instagram followers to "thank a veteran" in a post shared on the annual day of remembrance. 
"Today, we salute the men and women in uniform who have volunteered to step into harm's way to protect our way of life," he wrote online. "Every nation on Earth has problems, including ours. However, the United States of America, the grand experiment built on the foundation of liberty, justice, and freedom, is as close to perfection today as any country has been in history."
COUNTRY MUSICIAN CRAIG MORGAN HONORS MILITARY ON VETERANS DAY: 'CELEBRATE THOSE WHO SERVED'
"Yet, we are still far away. If you want to disagree, you can do so loudly, free from violence or imprisonment. That's America—the town square where ideas can be shared and debated!"
Pratt added, "Unfortunately, that is not the case around the globe, where dissent is met with violence and imprisonment." 
He reminded his followers to not take that freedom "for granted."
LIKE WHAT YOU'RE READING? CLICK HERE FOR MORE ENTERTAINMENT NEWS
"It's each of our civic duty to drive this nation closer to perfection," he wrote. "In my opinion, that starts with showing gratitude to those who paved the way and to those who serve and finding a way to be of service ourselves."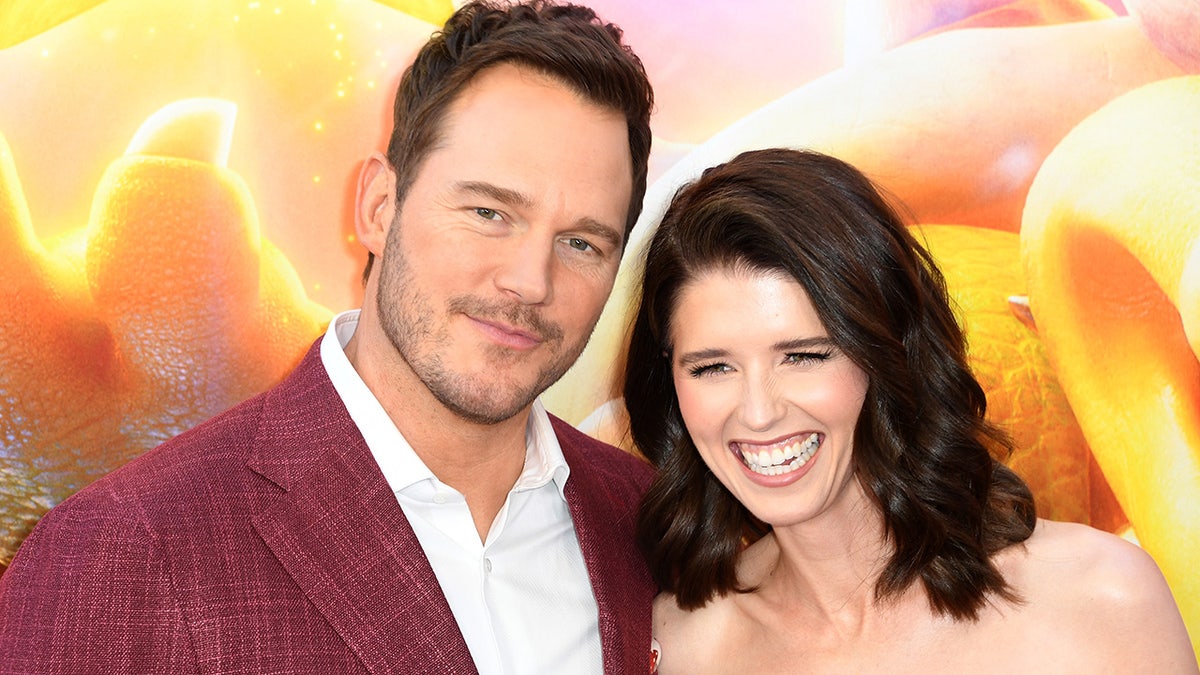 Pratt added, "The freedoms we often take for granted, our shot at the American Dream—we owe it to the valorous acts of warriors in uniform. Don't forget that. Okay, Dad! We get it!"
Carrie Underwood shared a tribute to soldiers on X, formerly known as Twitter.
"Thank you to all the courageous heroes that protected our country and continue to keep us safe," she wrote to her millions of fans.
Matthew McConaughey clutched his cowboy hat in his hand as he listened to "The Star Spangled Banner" on the field during a recent University of Texas at Austin football game. He wrote on Instagram, "with gratitude and regard #thankyouforyourservice #veteransday."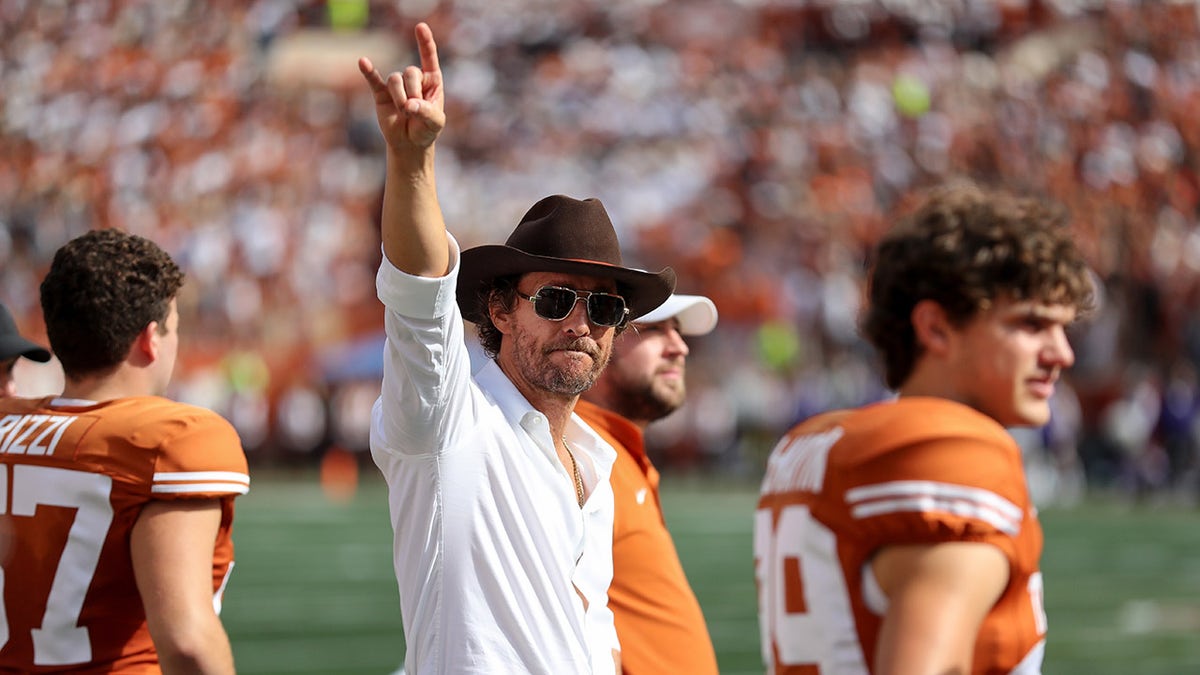 "Baywatch" star Donna D'Errico posed in a patriotic bikini for a snap shared on Instagram to thank veterans for their sacrifices.
CLICK HERE TO SIGN UP FOR THE ENTERTAINMENT NEWSLETTER
"Thank you to all who serve and have served. It's not easy and it's often thankless, but real Americans can't thank you enough for creating the one true place of liberty, freedom and peace. Long may it wave!" Roseanne wrote on X.
Danny Trejo posed in front of an American flag and wrote a short but poignant caption: "Thank you for your service! #VeteransDay."
Craig Morgan encourages Americans to respect service members every day, and especially on Veterans Day. The 59-year-old country music star, who recently reenlisted in the U.S. Army Reserve, exclusively told Fox News Digital that the annual day of remembrance is important for a number of reasons.
APP USERS CLICK HERE TO VIEW POST
"It's a very special day to celebrate those who served," Morgan said. "I always tell people, when you're out there barbecuing on that weekend, when you're on your boats or in your backyard picnic, just remember we get to do the things that we do in this country — and I've been in almost 90 different countries — I've never stepped foot in one that celebrates the freedoms that we do."
CLICK HERE TO GET THE FOX NEWS APP
He added, "Remember that. We get to do that because we have those who are willing to make extreme sacrifices, sometimes the ultimate sacrifice, and that is our veterans."
Morgan previously served 17 years in the Army and Army Reserve with the 101st and 82nd Airborne Divisions as an E-6 Staff Sergeant and Fire Support Specialist and includes Airborne, Air Assault and Rappel Master among his certifications.
"So remember that this Veterans Day," the "Almost Home" singer said. "Remember we're drinking, kicking back, watching games, drinking beers and barbecuing because there are people who may not be able to do that."