After the news of Smash Mouth singer Steve Harwell's death broke, tributes began pouring in from his fellow musicians.
Harwell, singer of '90s classics like "All Star" and "Walkin' on the Sun," died on Sept. 4 after developing acute liver failure after a lifelong struggle with alcohol abuse. Over the weekend, Fox News Digital learned that he had been moved from a hospital to hospice care.
Members from another popular group from Smash Mouth's heyday, *NSYNC, took the time to remember Harwell, with Chris Kirkpatrick sharing a photo of himself with the late singer.
"Rest easy my friend," Kirkpatrick wrote. "I'm truly sorry for the difficult battle you had to fight. You were an amazing soul and will be deeply missed."
Joey Fatone posted a photo of his own with Harwell writing, "Known this dude for a very long time.. opened for NSync and even was my wedding singer at my wedding. We had some good times ! Sad all things must come to an end and some times too soon due to things that are past fixing because too much damage has been done.. but let's be real its never too late! Hopefully people out there that are dealing with addiction get the right help that they need. Its a crazy world we live in now..thinking /praying for all… RIP Steve!"
APP USERS CLICK HERE TO VIEW INSTAGRAM POST
Another memorable band from the era, Eve 6, posted, "RIP Steve Harwell. You brought a lotta joy to a lotta people. You were so much more than a meme."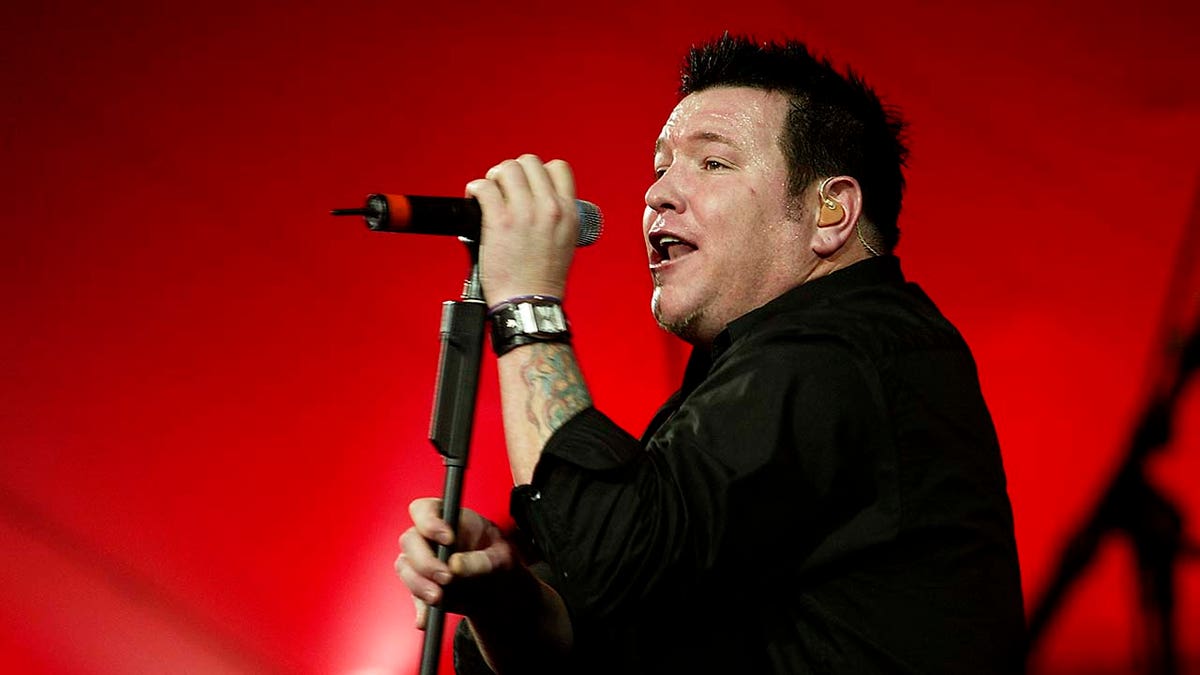 Iconic '90s hitmakers were not the only ones paying tribute to Harwell.
Famed TV host and restaurant owner Guy Fieri took to social media to write, "To my brutha Steve. RIP. Today is a sad day, I will miss my friend."
APP USERS CLICK HERE TO VIEW POST
Comedian Dane Cook shared a lengthy message on his Instagram story.
"My heart goes out to the family, friends and fans of Steve Harwell of @smashmouth who has passed away," he wrote. "When the hit 'All Star' from their album Astro Lounge came out I understood that this feel good song, catchy as heck lyrics and music was more than just a summer top 10. It was an anthem for people, like myself, who came from a background of low self esteem and trauma. It was a Jolt cola, rocket ship filled with a million specs of belief.. almost overkill but for someone that needed that mental embrace a few of those ear worm fragments might get someone to stand up and find their way."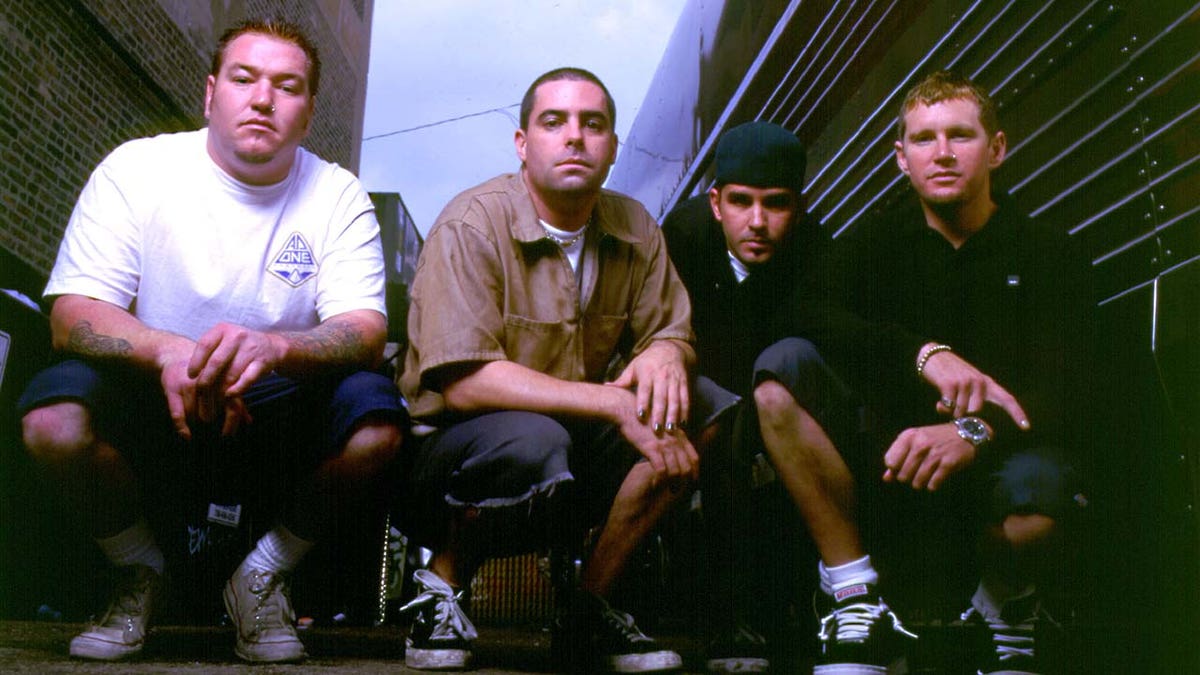 "I was even more excited to be in the music video which as of today has gotten over 457 MILLION views," Cook continued. "I would listen to the song and when it hit the line, 'My world's on fire, how about yours?' I always wanted [to] become the person asking that question and never have to be asked again because I insisted on finding a way to adventure forward. Steve Harwell thank you for the music. Thx for believing those words and sharing them."
SMASH MOUTH SINGER STEVE HARWELL 'ON DEATHBED' AND SUFFERING FROM LIVER FAILURE
Another comedian, Tom Green, shared, "Rest in peace Steve Harwell I remember hanging with you back in the MTV days you were always super cool and an amazing talent — my condolences to your family and friends."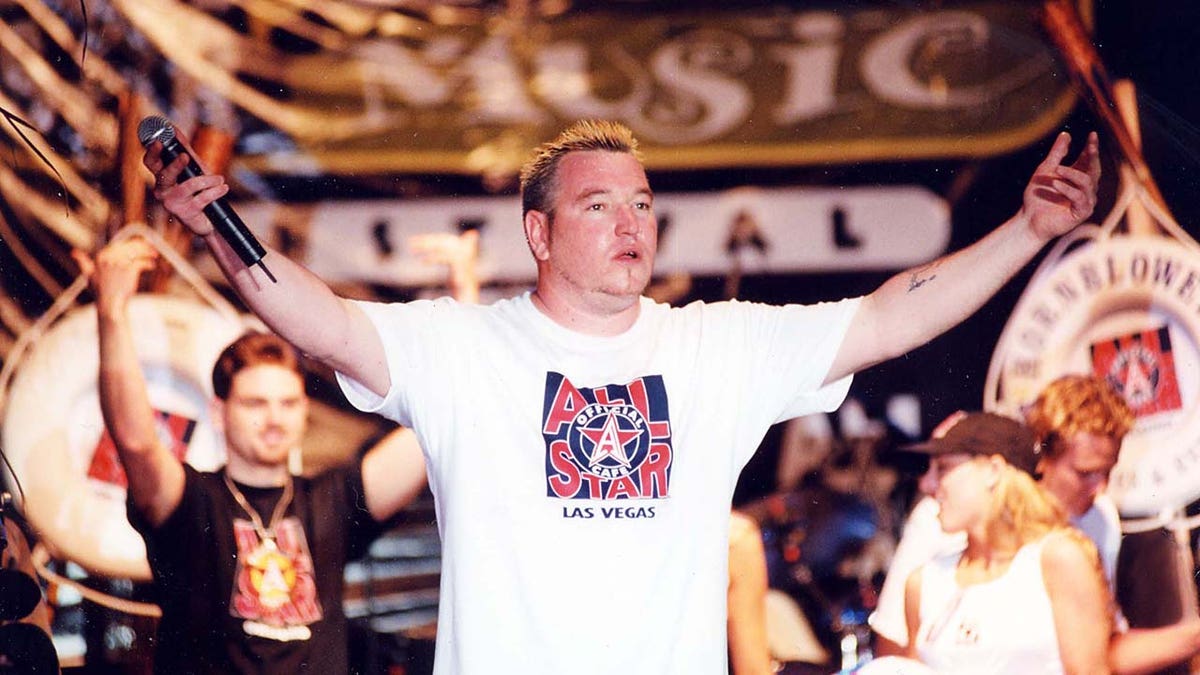 Carson Daly, who was an MTV mainstay during the height of Smash Mouth's fame, shared not one but two tributes to Harwell, saying in part, "I spent the morning down the rabbit hole of 90's music memories as I got the official heartbreaking news about the passing of Steve Harwell from Smash Mouth. I met Steve & the band in 1995 when I was a DJ on KOME in San Jose, CA where they're from. The band was new, unsigned & only had an EP out. In an attempt to help support our local band (and new party pals) we played their song 'Nervous In The Alley' 1 billion times."
APP USERS CLICK HERE TO VIEW POST
He continued, "Many years went by & I was aware of Steve's darker days. Life threw him some nasty curveballs including the tragic passing of his son in 2001 & addiction issues …  I'll always remember all the laughs (Steve could have the room in stitches when he got on a roll, he was so quick witted) the gigs (I played guitar on stage at a show I'll never forget in San Jose) It was a magical time. In better days, Steve was a force of a frontman & lived the life of 50 men. He brought joy to millions with his music and his legacy will thankfully live on. I hope in his final days & hours, surrounded by family & friends he found comfort. He's in a better place now for sure. Thanks for the good times Steve. You're home with little Presley now. Rejoice & Rest in peace."
CLICK HERE TO SIGN UP FOR THE ENTERTAINMENT NEWSLETTER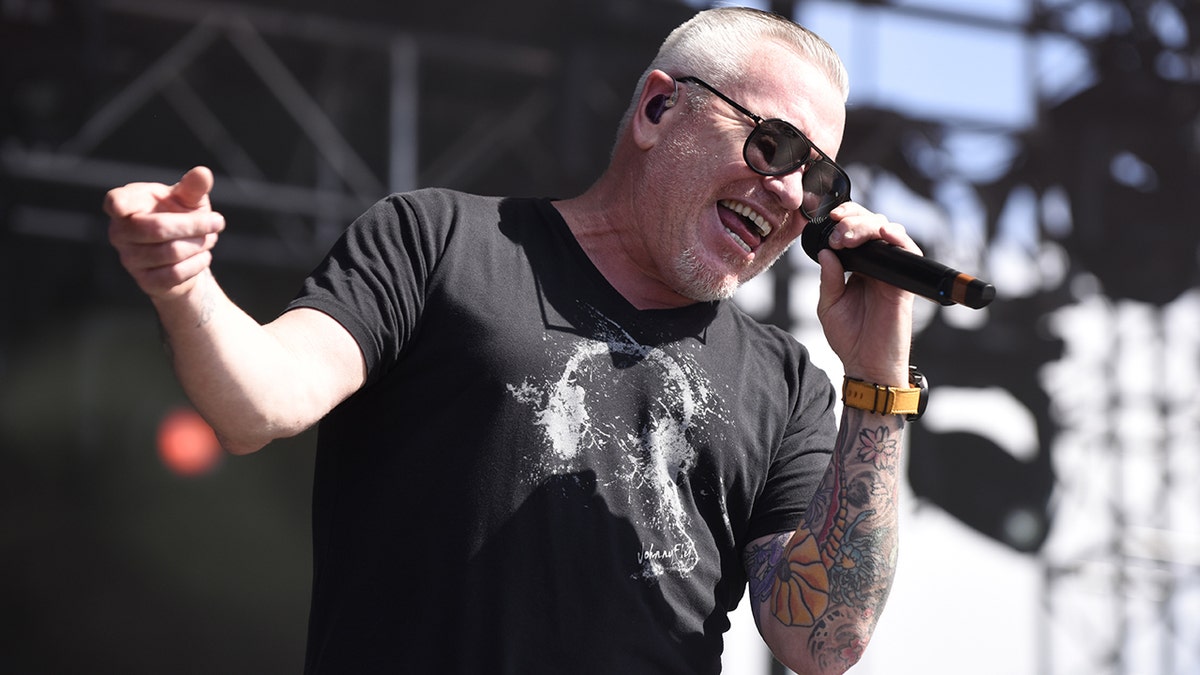 Although Harwell retired from Smash Mouth in 2021, the band shared their own moving tribute to him on their social media accounts.
"Steve Harwell was a true American Original," they declared. "A larger than life character who shot up into the sky like a Roman candle. Steve should be remembered for his unwavering focus and impassioned determination to reach the heights of pop stardom. And the fact that he achieved this near-impossible goal with very limited musical experience makes his accomplishments all the more remarkable. His only tools were his irrepressible charm and charisma, his fearlessly reckless ambition, and his king-size cajones."
CLICK HERE TO GET THE FOX NEWS APP
"Steve lived a 100% full-throttle life. Burning brightly across the universe before burning out. Good night Heevo Veev. Rest in peace knowing you aimed for the stars, and magically hit your target."