A Connecticut man pulled his Aston Martin convertible into his garage Sunday and encountered two masked men who attacked him and stole the vehicle in a brazen broad daylight carjacking captured on home security video.
"Get out, get out," a masked man can be heard telling the victim as he sits in his own Bayberry Lane garage in an exchange captured by a Ring camera in the corner of the room.
A second man opens the passenger door and then rifles around inside another luxury car parked to the side.
OVERCROWDED SLAMMER LEAVES JUVENILES IN SQUAD CARS FOR HOURS AS POLICE WAIT TO DROP THEM OFF: SOURCES
The victim can be heard pleading with the duo before they drag him out of the driver's seat and slam him on the garage floor. 
"Stella, call the police, now!" he shouts, before they punch him and shove him and the clip ends.
WATCH: Masked men carjack Connecticut driver in his own garage
The suspects fled with the stolen car and a dark blue BMW, which was also stolen in Norwalk, Westport police said in a statement.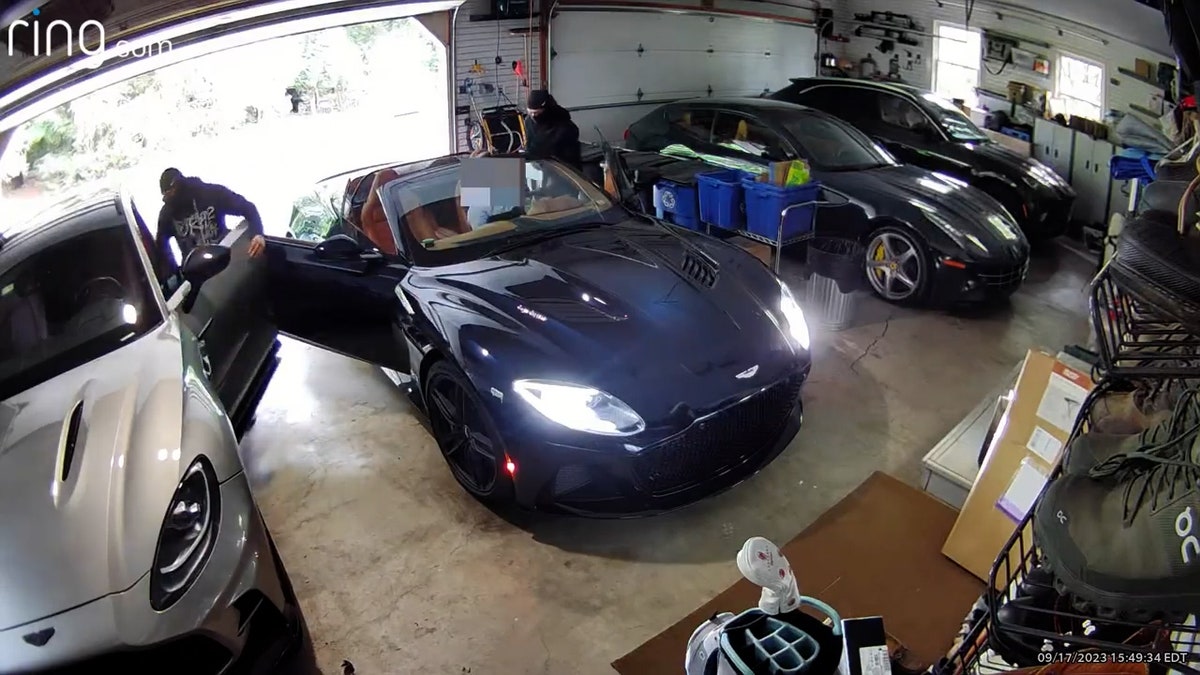 Police said they believe the carjackers targeted the victim, followed him home and attacked him there. They are urging residents to be aware of their surroundings and report suspicious behavior to 911.
The driver suffered minor injuries but declined medical attention.
LOS ANGELES PARENTS SHOT, KILLED WHILE PARKED IN CAR WITH 1-YEAR-OLD CHILD IN BACKSEAT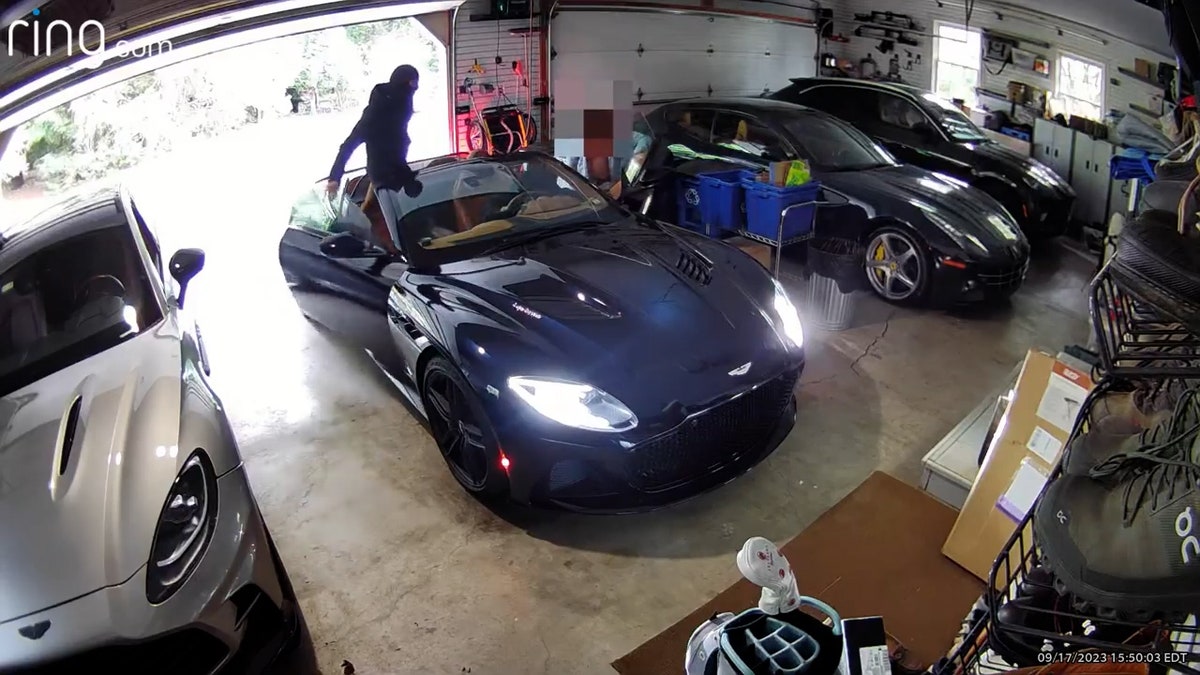 CLICK HERE TO GET THE FOX NEWS APP
The suspects were last seen driving north on Route 8 in the pair of stolen cars.
Anyone with information on the stolen cars is asked to call Westport detectives at (203) 341-6080.