A Laguna Beach woman was found dead and reportedly badly beaten in an alleyway over the weekend, according to local news and police.
Laguna Beach, California, police responded to the crime scene in the 200 block of Ocean Avenue, a strip of bars and restaurants across from the beach, around 8:20 a.m. Sunday after a construction worker called authorities to report a "person down" in the "secluded location," the department said in a press release posted to Facebook.
"We are saddened by this senseless act of violence. Our detectives are working diligently to bring the suspect(s) to justice," Laguna Beach Police Chief Jeff Calvert said in a Monday statement.
While the victim has yet to be officially identified by the Orange County coroner, friends and employees named the young woman as Tatum Goodwin on social media and on a GoFundMe page.
HOLLYWOOD HEADLESS TORSO SUSPECT SAM HASKELL 'PARANOID' WEEKS BEFORE BODY FOUND IN DUMPSTER, FRIEND SAYS
"Tatum was a very hard working young lady and always kept a smile on her face. Over the years she had expressed her pleasure to be in [L]aguna and have her opportunity with us. We felt that we really had a family member here with us," Marcos Salim Heredia, owner of Carmelita's Restaurants, wrote in the description of a GoFundMe page made in Goodwin's name.
TENNESSEE COLLEGE STUDENT, 18, KILLED IN NASHVILLE PARK BY SHOOTER WITH PRIOR ARRESTS: COPS
Heredia said he and his team want to create a memorial in Laguna for Goodwin, adding they "don't want her to go unforgotten."
Laguna Beach Police are investigating Goodwin's death as a homicide.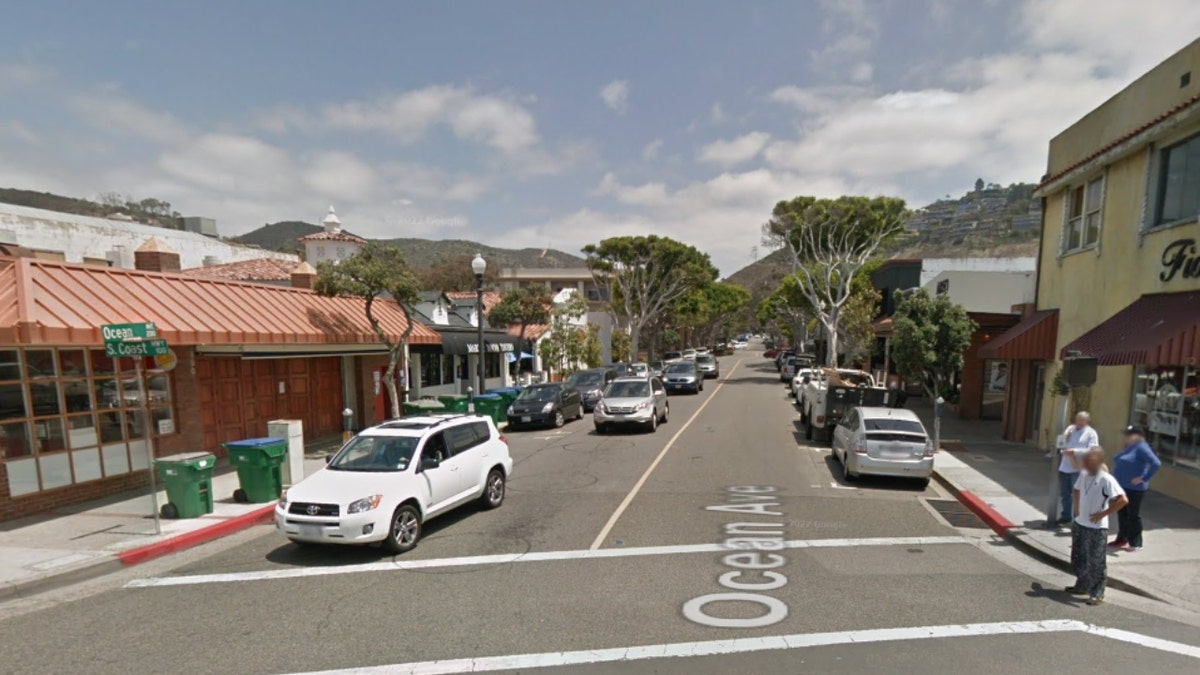 Hennessey's Tavern in Laguna Beach also described Goodwin, a regular customer, as "family" in an Instagram post.
"Please continue to share any [and] all information, the little things can help," the tavern wrote. "This horrific event has left us heartbroken, and we hope to have justice for her sweet soul soon. Thank you again to everyone for your help, her family, [and] close friends are immensely grateful for all the help. Please stay safe."
LOS ANGELES SURVEILLANCE VIDEO CAPTURES MAN DROPPING LARGE OBJECT IN DUMPSTER WHERE HEADLESS BODY FOUND
Goodwin's sister, Kaylee Goodwin, said in a Facebook post Tuesday Tatum "was taken from this world by someone evil.
"And I will never feel or be okay. My world is shattered. My family is shattered. I'm grieving and it's so hard to see life after this."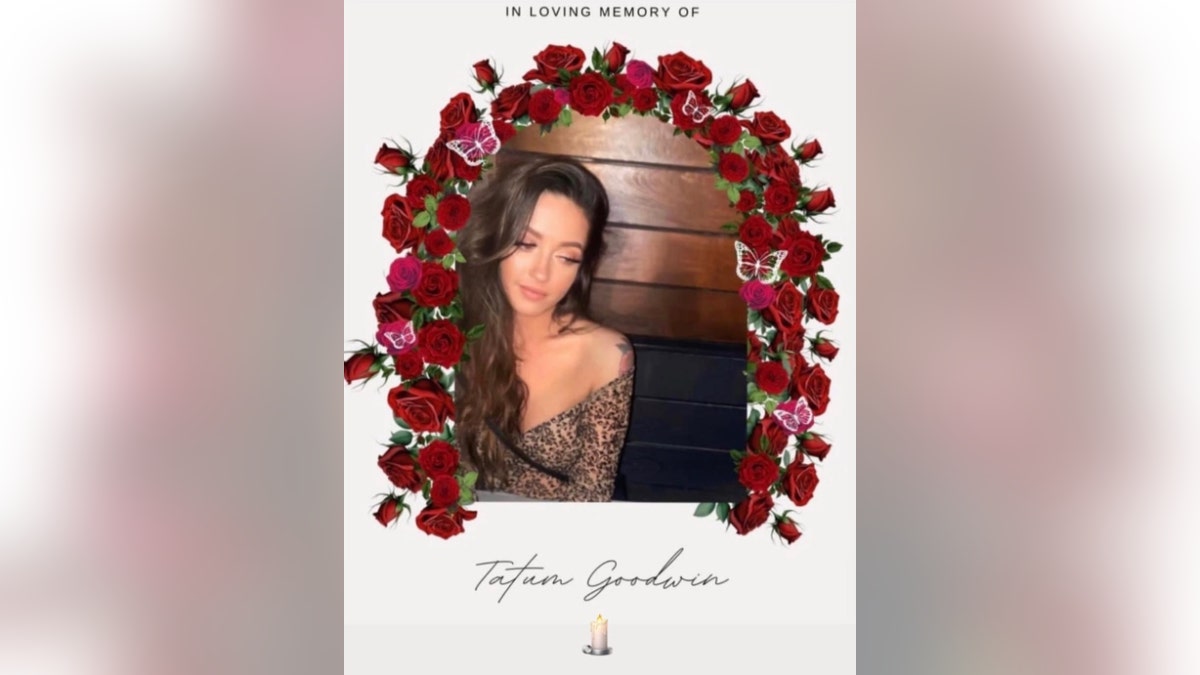 Locals told news outlet Under Laguna Goodwin was seen Saturday evening at Hennessey's and the Marine Room. She apparently left the Marine Room late that night, and residents in the area heard screaming around 2 a.m., according to the outlet. Goodwin reportedly had a recent breakup with her boyfriend, Under Laguna reported.
CLICK HERE TO GET THE FOX NEWS APP
The construction worker apparently found her severely beaten in an alleyway the next morning, locals told the outlet. 
Authorities are asking anyone with information about the incident to contact Laguna Beach Det. Tanner Flagstad at 949-497-0369 or via email at tflagstad@lagunabeachcity.net. Anonymous tips can be sent to Orange County Crime Stoppers at 1-855-TIP-OCCS.