Washington, D.C. – Last month, twins Ziv and Gali Berman were average Israeli citizens. They cheered for Maccabi Tel-Aviv Soccer Club, worked for a sound and lighting company, and enjoyed traveling for concerts when they were able.
Now, the Israeli Defense Forces believe the 26-year-old brothers were taken from their own home and are being held hostage by Hamas in the Gaza Strip.
On Oct. 7, violent attacks broke out across Israel as Hamas launched a coordinated assault on civilian and military targets. In addition to those killed and injured in the mayhem, hundreds of Israelis were taken hostage by the terrorist organization.
The twins' brother, Liran Berman, spoke with Fox News Digital on Wednesday about the night of the terrorist attack and ongoing efforts to rescue his siblings.
"I went to nine funerals of friends, neighbors. It was the worst week of my life," Liran told Fox News Digital about the time since the war broke out. "Nine funerals since then. Since the last funeral, the ninth, I haven't managed to cry anymore. No more tears are left."
'PLEASE HELP ME': FAMILIES OF HAMAS HOSTAGES PLEAD FOR US ACTION
The horror at the Kfar Aza kibbutz began similar to other areas of Israel on the day of the attack – with alarms and explosions.
"We all woke up in Israel around 6:30 a.m. to a barrage of rockets. Sadly, we are used to it," Liran recounted. "And for the first hour, we were [thinking], 'OK, again rockets. Missiles.' Sadly, it is a usual issue."
Liran is one of four brothers. The siblings and their parents live in the same kibbutz and his father also requires an in-home caretaker for his Parkinson's disease. The family stayed in contact as much as possible during the onslaught.
Every person Liran was in contact with believed the violence would pass and life would quickly resume as it had many times before. 
But as the attacks continued, the possibility that this was not a routine assault became more and more likely.
"Around 7:30, 8, we started to realize it was something much bigger. We saw media coverage of Hamas terrorists inside a big city and throughout the city of Sderot – which is a seven-minute drive from the kibbutz – and Hamas terrorists on pickup trucks going door to door in the city," said Liran. 
CHILDREN HELD HOSTAGE BY TERROR GROUP: 'BRING THEM HOME NOW' SAYS IT WON'T REST UNTIL ALL ARE SAFELY RETURNED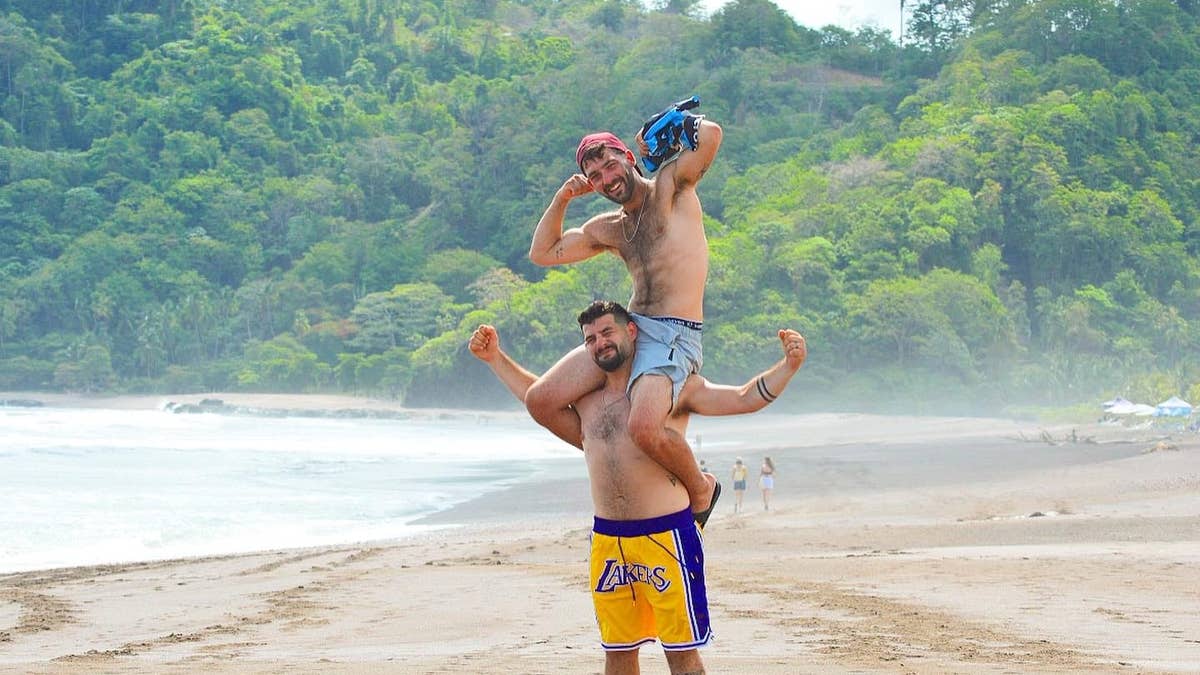 As misinformation, unverifiable reports and conflicting statistics plague the public's understanding of the conflict, Liran says his family is subject to the IDF's painstaking but steady stream of intelligence on the hostage crisis.
"We know that they can't share with us all the information… We know that and we understand. In the first week or a bit more than the first week, there was complete chaos," Liran told Fox News Digital. 
He continued, "There [were] numbers changing all the time. And the IDF and the government didn't know what to say or how to say. But I feel that now the information that we're getting is still incomplete. It's still missing, but it is consistent – like what is now going out to the media and to the families is the most up-to-date that the government can show. So we trust them."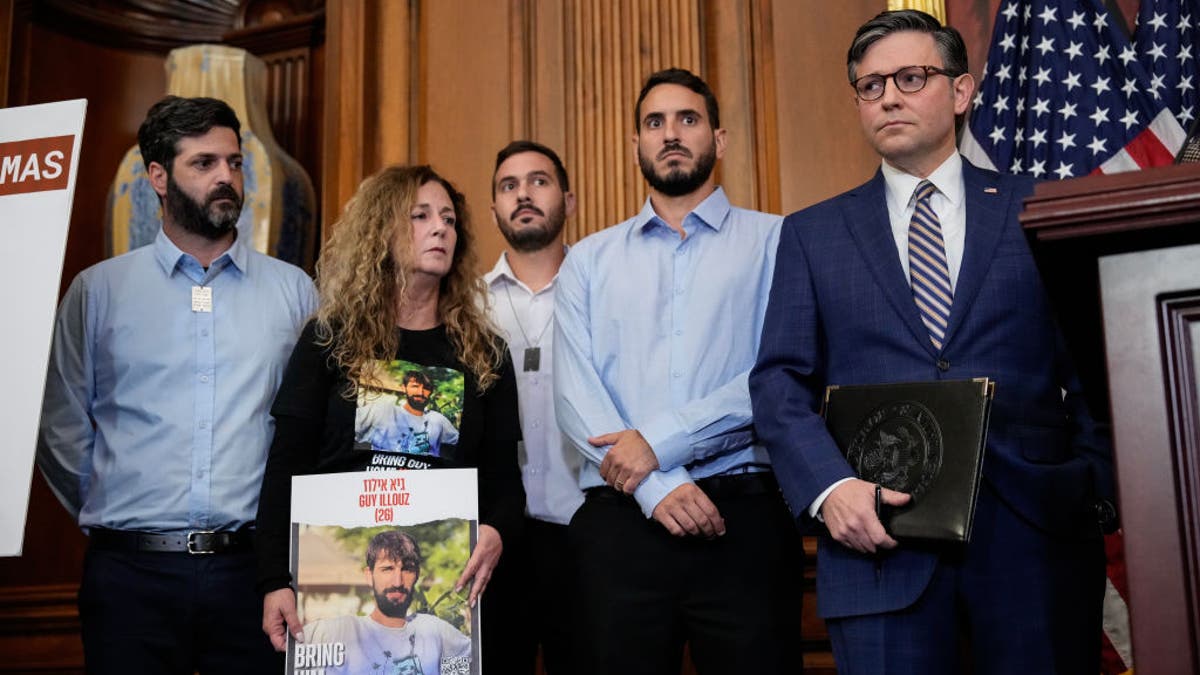 The Kfar Aza kibbutz is gone. The violence and bombardment of Oct. 7 left its buildings and infrastructure in utter shambles.
Liran told Fox News Digital, "Complete destruction. Houses burned to the ground. The neighborhood where my brothers lived is completely demolished. Completely. Trees were [torn] up from the roots. Roads were completely destroyed – remnants of destroyed cars, remnants of missiles that Hamas shot at the kibbutz. It's a complete destruction."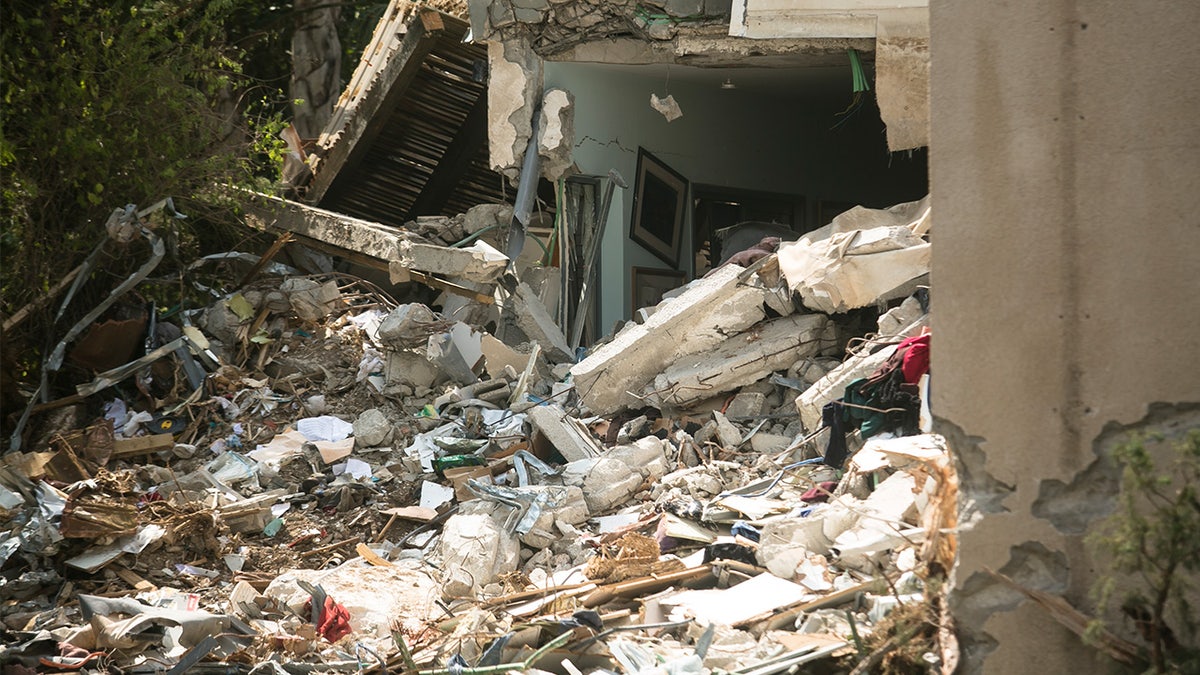 There are plans to rebuild, but it's impossible to speculate how long such efforts could take in the current environment.
Asked what his message would be to his brothers if they could hear him, Liran had only love to offer.
"We miss them. We need them home. We know that together they are strong. Individually, they are strong," he said. 
Voice shaking, he concluded, "Keep each other safe and we miss you. And we need you home. And we love you."