Warning: This story contains graphic images.
A bill banning supervised drug consumption sites across most of Philadelphia passed Thursday afternoon and will head to Mayor Jim Kenney's desk for his signature.
The legislation, which passed the Philadelphia City Council 13-1, would update zoning codes to prohibit supervised drug consumption sites in nine of the city's 10 districts, including in Kensington and its internationally infamous open-air drug market. 
"I will not apologize for making the voice of the people who live in my community a priority," Councilmember Quetcy Lozada, whose district includes Kensington, said in the Thursday council meeting. "I would like those of you who don't live in the Kensington community to be respectful of those individuals who are raising their families there and who experience and are impacted by what they go through every day." 
CRISIS IN KENSINGTON: RESIDENT SAYS NEIGHBORHOOD 'GIVEN TO THE WOLVES,' BEGS PEOPLE TO STOP FEEDING ADDICTS
Kensington has become a global focal point for excessive public drug consumption. The area has also become a hotspot for xylazine — a veterinary tranquilizer known as the zombie drug or tranq – that gives its users painful, flesh-eating wounds.
Critics of supervised drug consumption have said they encourage illegal drug use and burden communities. But supporters, including Kenney, have argued that monitored, safe drug use can prevent drug-related deaths. 
"As this crisis worsens, we need more tools and strategies to save lives," a spokesperson for the mayor's office told Fox News in a statement on Thursday. "This is not the time to limit our options, especially when we know that overdose prevention centers operating in other cities are saving lives, preventing injuries and illness, reducing drug use and drug-related litter in public spaces, and increasing connections to health services and needed care."
Lozada, who drafted the legislation, shared a message with her Kensington-based constituents, forced to live in a drug haven.
'DYING' FOR A NEW APPROACH: HOW A MAYORAL NOMINEE WOULD USE DRONES TO DESTROY THIS PHILADELPHIA DRUG MARKET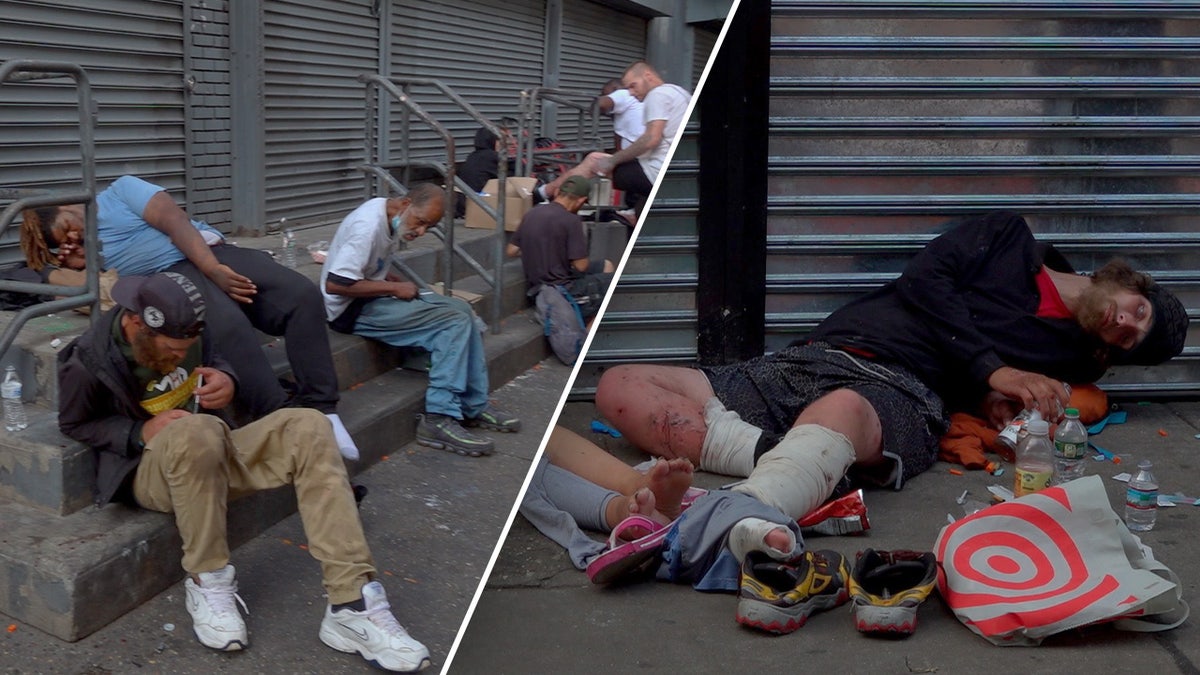 "I want to apologize to you. As a government we have allowed that," Lozada said during the Thursday council meeting. She criticized the bill's opponents who don't have to witness Kensington's "day-to-day trauma." 
"It is disturbing to me that they think their voices should be heard louder than those who walk those streets every day," she said.
On any given day in Kensington, drug users can be seen openly injecting themselves with needles as children walk by. Others are passed out on the pavement, sometimes covered in gruesome wounds from xylazine or stumbling across the busy street in a stupor. 
OVERDOSES CONTINUE TO FUEL SALES FOR THE SACKLERS — THE FAMILY ACCUSED OF IGNITING THE OPIOID CRISIS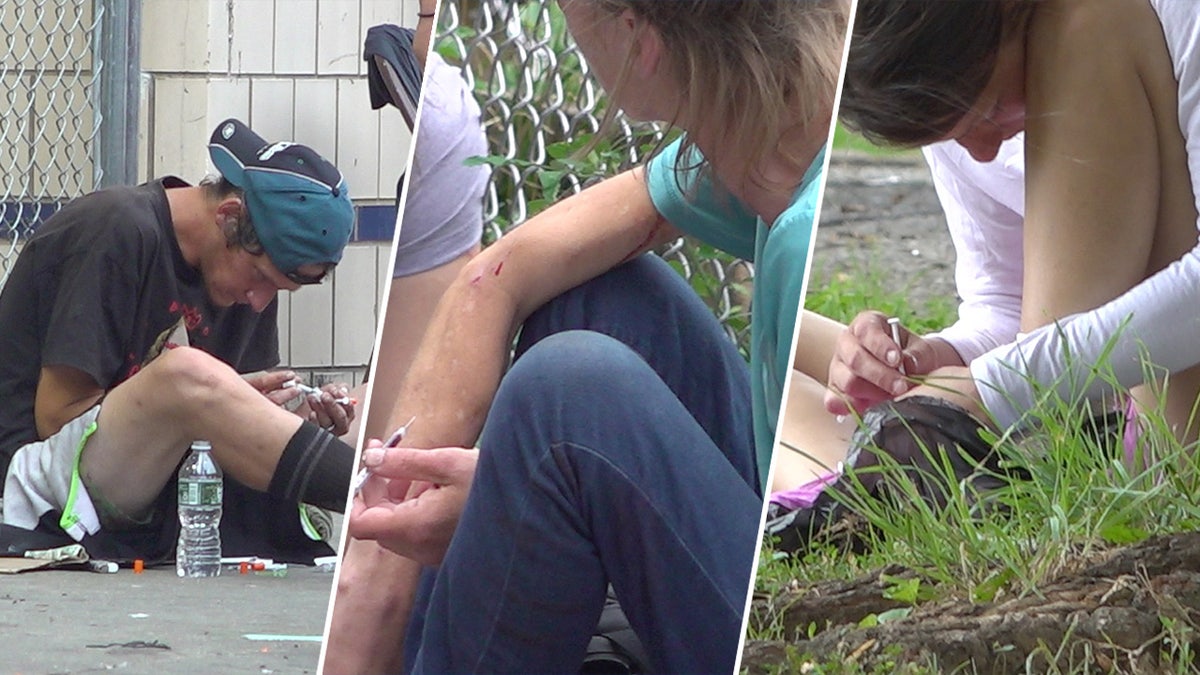 The council's sole opponent of the bill, Councilmember Kendra Brooks, argued the ban wouldn't alleviate the surge in overdose deaths. 
"The rise of the drugs like fentanyl and xylazine are cutting lives short," Brooks said during the meeting. "These are preventable deaths that we are failing to prevent."
Drug overdose mortality hit a record-high of 5,449 deaths across Pennsylvania in 2021, up nearly 25% since 2019, according to the most recently available data from the Centers for Disease Control and Prevention. The state was among the top 10 with the highest overdose death rates. 
Philadelphia in particular had nearly 1,300 unintentional overdose deaths in 2021, with over 80% involving opioids like fentanyl or heroin, according to city data. 
"This ban does nothing to address the overdose crisis," Brooks said. "My focus is on finding the strategies that prevent people from dying, and I can't support permanently banning a tool that has proven to save lives." 
BUSINESSES SETTING UP BOOBY TRAPS TO PROTECT THEMSELVES IN THIS BLUE CITY'S DRUG HAVEN: RECOVERING ADDICT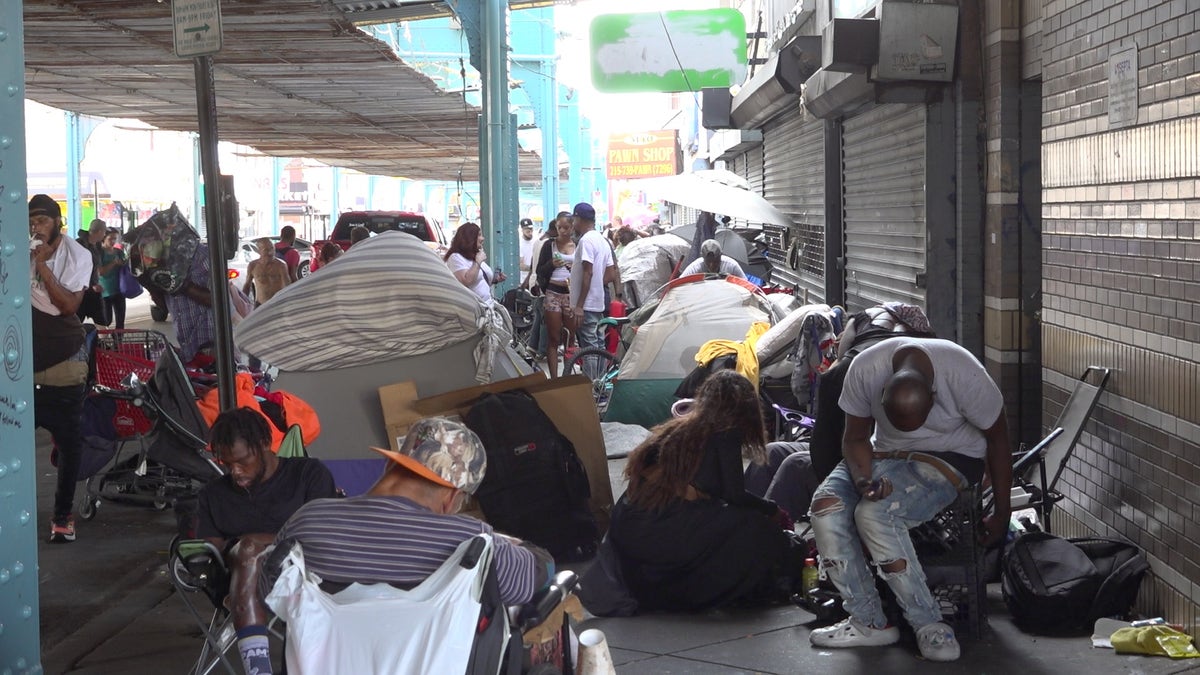 CLICK HERE FOR THE FOX NEWS APP
After the vote, Lozada said the legislation still gives groups aiming to open a supervised drug consumption site a pathway to seek special permission from the zoning board, The Philadelphia Inquirer reported. A vote would be conducted on the proposal and the council member's position would be considered before making a ruling. 
It's uncertain whether Kenney will sign the legislation. If he vetoes it, the council can override the veto with a two-thirds vote.