A former Florida attorney, who was accused of killing his father after allegedly stealing $445,000 from his stepmother's trust fund, was found dead in prison on Wednesday morning.
Brandon Labiner, 34, was facing a first-degree murder charge for the July shooting death of his father but was found hanged in Palm Beach County jail in West Palm Beach yesterday as a result of suicide, police told WPTV.
Labiner had been indicted on Oct. 5 for fatally shooting Paul Labiner, 68, an attorney, inside a parking garage in Boca Raton, south of West Palm Beach.
FLORIDA MAN CLAIMS 'VOICES' MADE HIM ROB A DOLLAR GENERAL TWICE IN 2 DAYS: DEPUTIES
The garage was located in the same building that housed Paul Labiner's law firm offices, which he had founded in the 1980s.
Brandon Labiner had previously worked with his father at the law firm as a personal injury attorney but had his law license suspended by the Florida Bar in April due to the allegation made by his father that he stole $445,000 from his stepmother's trust fund. 
The duo were partners until June of last year, when Paul Labiner filed a civil suit against his son, claiming his poor work performance lost the firm business and that Brandon Labiner stole from the company.
Paul Labiner was found lying in a pool of blood in the breezeway of the 5499 N. Federal Highway parking garage in Boca Raton on July 1, according to an affidavit cited by WPTV. He had been shot in the head, upper body and lower body.
Surveillance video from the scene showed a suspect riding a bicycle to the office building parking garage before the shooting, police said.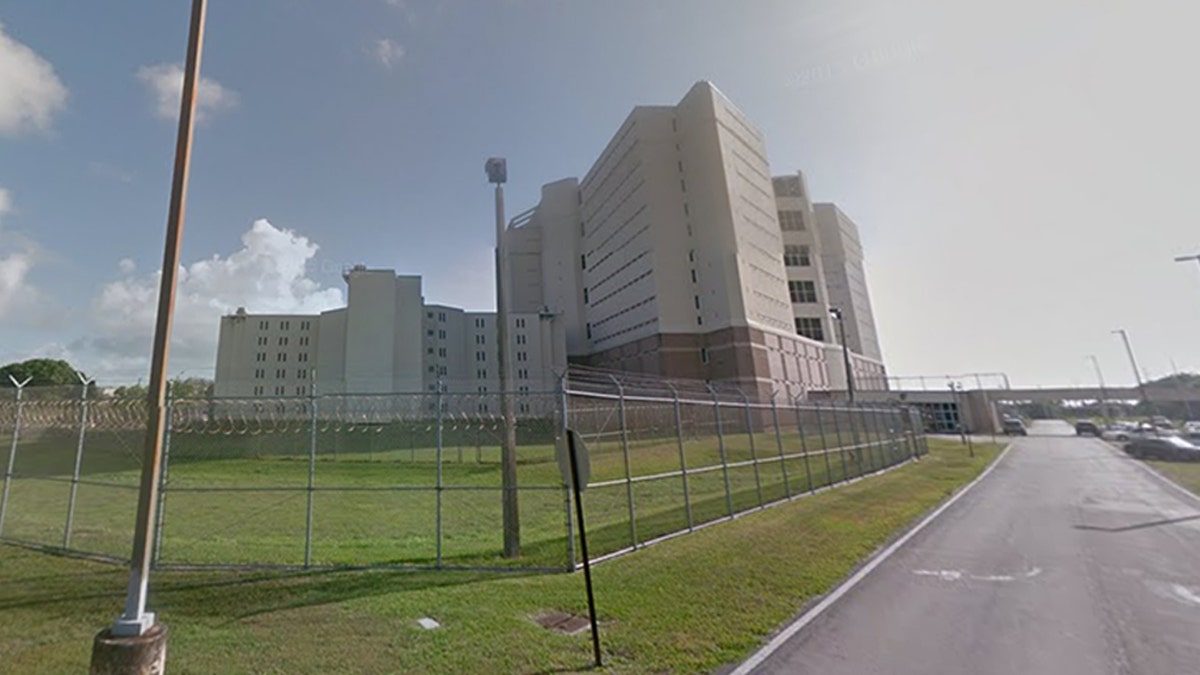 The suspect appears to pull out a gun from a drawstring backpack and begins pacing around the parking garage before moving his bike out of the camera's view.
He then hides near a wall and waits for around 40 minutes until another man, believed to be Paul Labiner, appears. The victim's identity was not released in police reports or court records, as the family invoked Marsy's Law, which limits identity disclosure.
The two men then get into a scuffle before moving out of the camera's view.
FLORIDA CRIME TRENDING DOWN WHILE CALIFORNIA SKYROCKETS EXPLAINED BY ONE KEY DIFFERENCE: EXPERT
Police said the video shows the suspect briefly reappearing "holding his right hand out and in a downward motion towards where the decedent was found," according to WPTV.
Responding police officers later found .9 mm shell casings next to the victim's body, three live bullets near the entrance to the walkway and one live bullet in a parking garage trash can.
Brandon Labiner was later tracked down by police inside another office building a few miles away.  
During a search of the office, police said they found a bicycle that matched the description of the one seen in the surveillance video.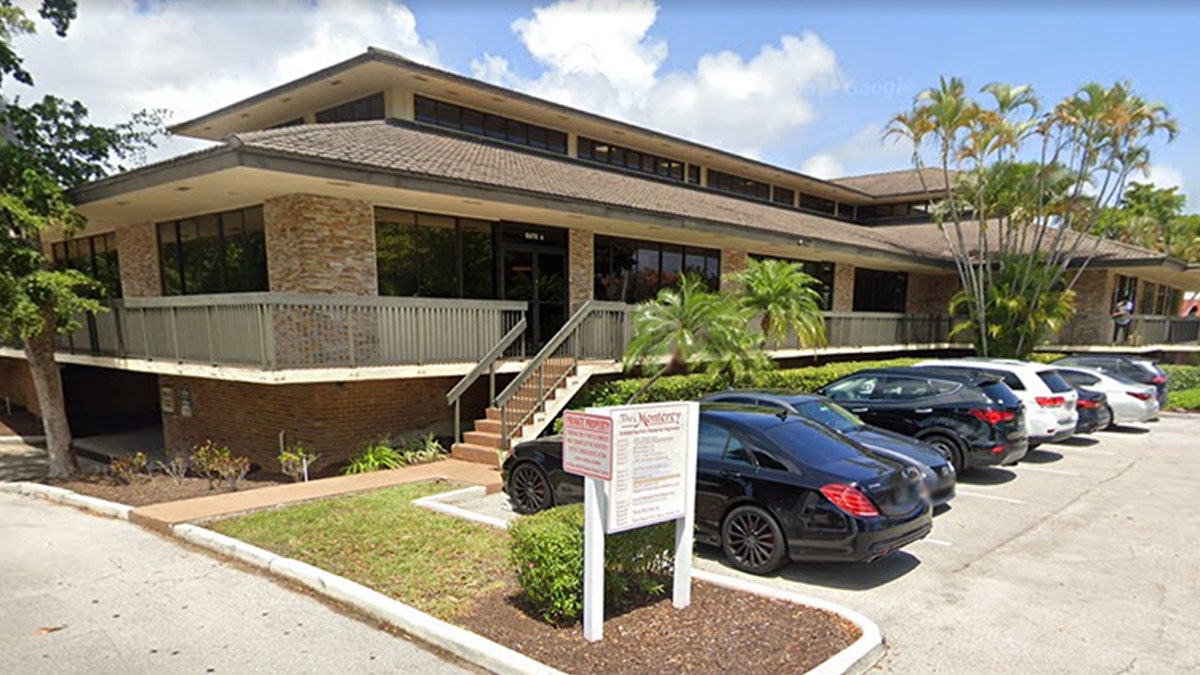 Detectives also found a drawstring backpack, a .9 mm gun box, a .9 mm magazine, multiple boxes of various brands of .9 mm ammunition, a gas can, a lighter and a burnt trash can that had gloves, a face mask and a garbage bag with clothes in it, according to WPTV.
CLICK HERE TO GET THE FOX NEWS APP
Brandon Labiner's sister identified him in surveillance images from the shooting, according to CBS, and told police that her brother had been involved in an ongoing legal battle with their father regarding their shared law firm.
They also clashed after Brandon apparently suffered a large financial loss after being scammed by a new client, court documents show. Brandon Labiner then began withdrawing money from the trust for his and his wife's personal use, court documents allege.