The six accused domestic terrorists arrested when anti-police protests devolved into violence Saturday night in downtown Atlanta were seen either smiling or stone faced in their booking photos.
The Atlanta Police Department identified the six suspects – all who came from outside Georgia – to Fox News Digital Sunday afternoon. They are Nadja Geier, 24, of Nashville, Tennessee; Madeleine Feola, 22, of Spokane, Washington; Ivan Ferguson, 23, of Nevada; Graham Evatt, 20, of Decatur, Georgia; Francis Carrol, 22, of Kennebunkport, Maine; and Emily Murphy, 37, of Grosse Isle, Michigan.
The six are each facing eight misdemeanor and felony charges.
The misdemeanor charges are pedestrian in a roadway, willful obstruction of a law enforcement officer, riot, and unlawful assembly. They each also face felony counts of second-degree criminal damage, first-degree arson, interference with government property and domestic terrorism. 
ATLANTA MAYOR REBUKES THOSE CLAIMING ANTI-POLICE RIOTS AREN'T VIOLENT: 'DOMESTIC TERRORISM'
The Daily Mail reported that a person with the same name, age and hometown as Carrol was one of five suspects arrested just last month on domestic terrorism and other charges at the self-proclaimed autonomous zone at the site of the Atlanta Public Safety Training Center. 
The Atlanta Police Department did not address Fox News Digital's question as to why or how Carrol was released from custody in December.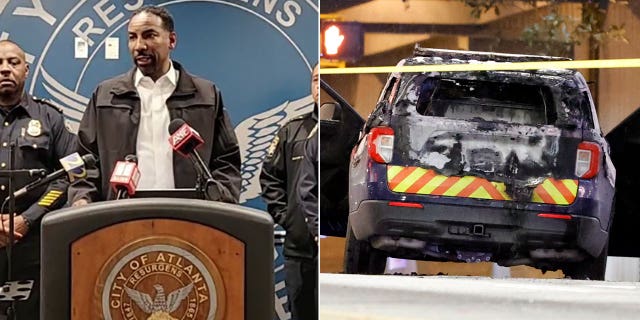 In December, The Mail also reported that Carrol was the son of a millionaire Maine surgeon who grew up in one of the most luxurious beach towns on the east coast, home to the George Bush family compound.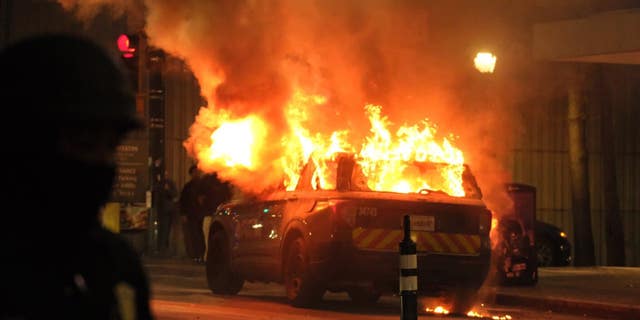 On Sunday, Atlanta Mayor Andre Dickens appeared on CBS News rebuking those claiming that the anti-police riot seen overnight in his city were not violent, noting how the suspects had explosives, burned down a police car and broke windows or businesses. Dickens stopped short of claiming the protesters were part or any particular organization, such as Black Lives Matter or Antifa, but vowed domestic terrorism charges and to make sure anyone provoking violence gets "held accountable."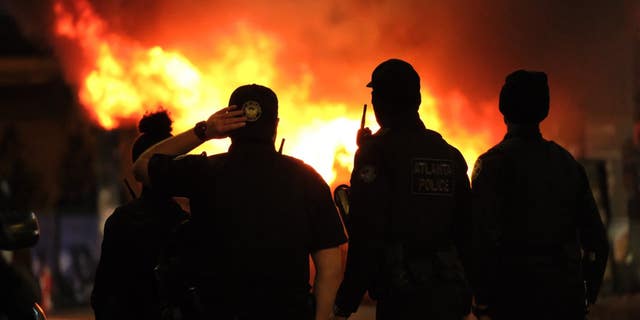 Saturday's protests were in response to the death of 26-year-old environmental activist Manuel Esteban Paez Teran, who was shot and killed by Georgia State Patrol.
Teran reportedly went by the name Tortuguita, identified as nonbinary, and used they/it pronouns. Authorities said Teran first shot and wounded a trooper tasked with clearing protesters from the construction site of a new public safety training center dubbed by activists as "Cop City."
CLICK HERE TO GET THE FOX NEWS APP
State officers allegedly returned fire, but authorities said there was no body-camera video of the shooting, prompting the chaotic demonstrations overnight. 
Dickens, a Democrat, defended the public safety training center, arguing the building aims to answer the calls from 2020's protests in better training police officers and firefighters. But, the mayor argued, the activists who remain at the construction site "don't want to see anything built that supports police."