Arnold Schwarzenegger is giving new insight into his disastrous, near-fatal 2018 heart operation, detailing his difficult recovery and recalling the moment doctors told him they had drastically impacted his life.
"I mean, I woke up all of a sudden and the doctors [were] sitting in front of me saying, 'I'm so sorry but unlike what we planned, which was non-invasive surgery — to just go through the heart and replace the valve — we made a mistake and poked through the heart wall, and therefore we had to kind of get internal bleeding and open [you] up very quickly…to save your life,'" he recalled.
"I said, 'Well great. This is really great news.' I mean, Jesus. Anyway, the bottom line is that you cannot roll the clock back. It's a disaster. I was in the middle of a disaster," he said in a video shared to YouTube for Arnold's Pump Club.
ARNOLD SCHWARZENEGGER FILLING A POTHOLE SPARKS CONTROVERSY WITHIN CITY OF LOS ANGELES
At the time, a representative for the former governor of California said that Schwarzenegger had a previously scheduled operation at Cedars-Sinai Medical Center in Los Angeles to "replace a pulmonic valve that was originally replaced due to a congenital heart defect in 1997," but "during that procedure, an open-heart surgery team was prepared … in case the catheter procedure was unable to be performed."
Schwarzenegger said in his new video that at the time of surgery, he was just weeks away from filming the sixth installment of "The Terminator."
"So now it's, 'How do I get out of it?,'" the actor remembered of his mindset. "So you have to shift gears. You collect yourself, shift gears and say okay, 'What I need to do now is, I got to get out of this hospital, number one.'"
Now 76, Schwarzenegger said his first task after surgery was just walking. "I called my buddies in and I said, 'You guys have to fire me up. You have to count the amount of steps that I'm doing.' And so this is what they did every day, everyone came in there to the hospital. They say, 'Okay, Arnold. Get up now. Let's go walk the hallway.'"
The Austrian-born star remembered receiving encouragement from his friends, albeit just positive reinforcement.
"I knew I was not doing well, I looked like an idiot, you know wobbling around through the hallway. But you know the bottom line was I was getting going because the doctor said, 'You have to exercise your lungs because if you get pneumonia you can die.'"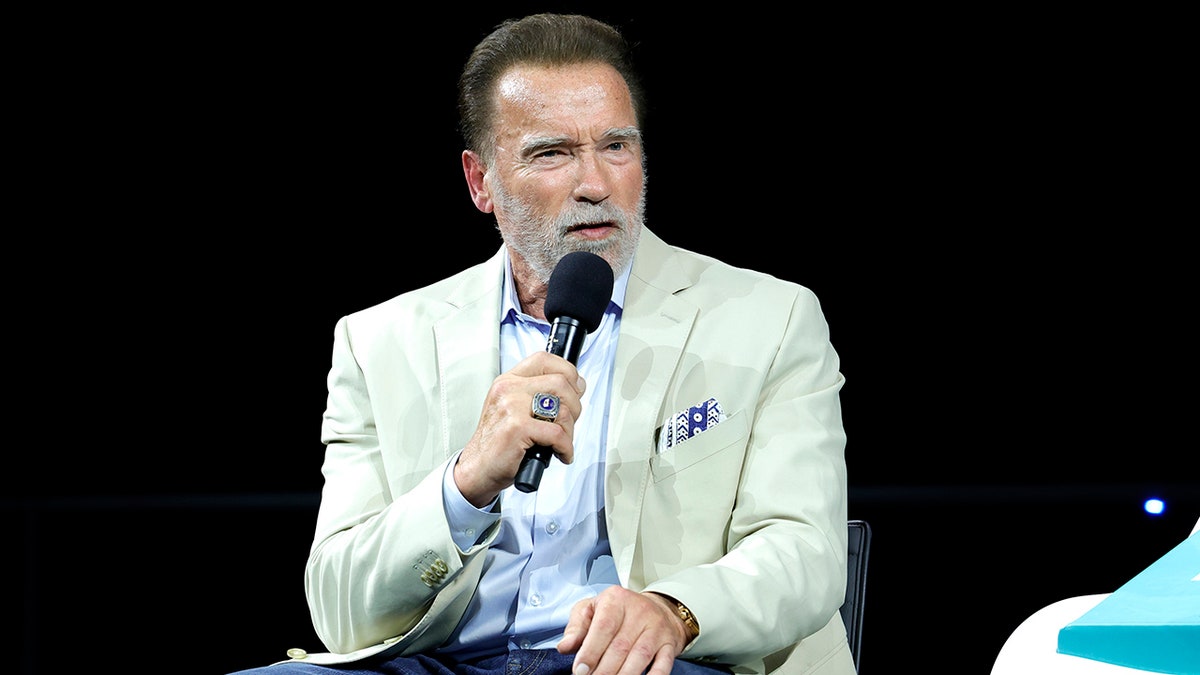 CLICK HERE TO SIGN UP FOR THE ENTERTAINMENT NEWSLETTER
"So I wanted to get really going with exercise, get out of the hospital as quick as possible, and then get going with the training again. Because…three months later, I started with 'Terminator 6.' So I had to be in shape. I had to be able to move around and run around, lift things up, do the fight scenes," he shared.
"We did it, because I had a positive attitude. I knew exactly how I'm going to get there, I had the support system. Because none of this we can do by ourselves. I had a whole support system and it was fantastic, the way all the guys pumped me up and got me going," he remembered.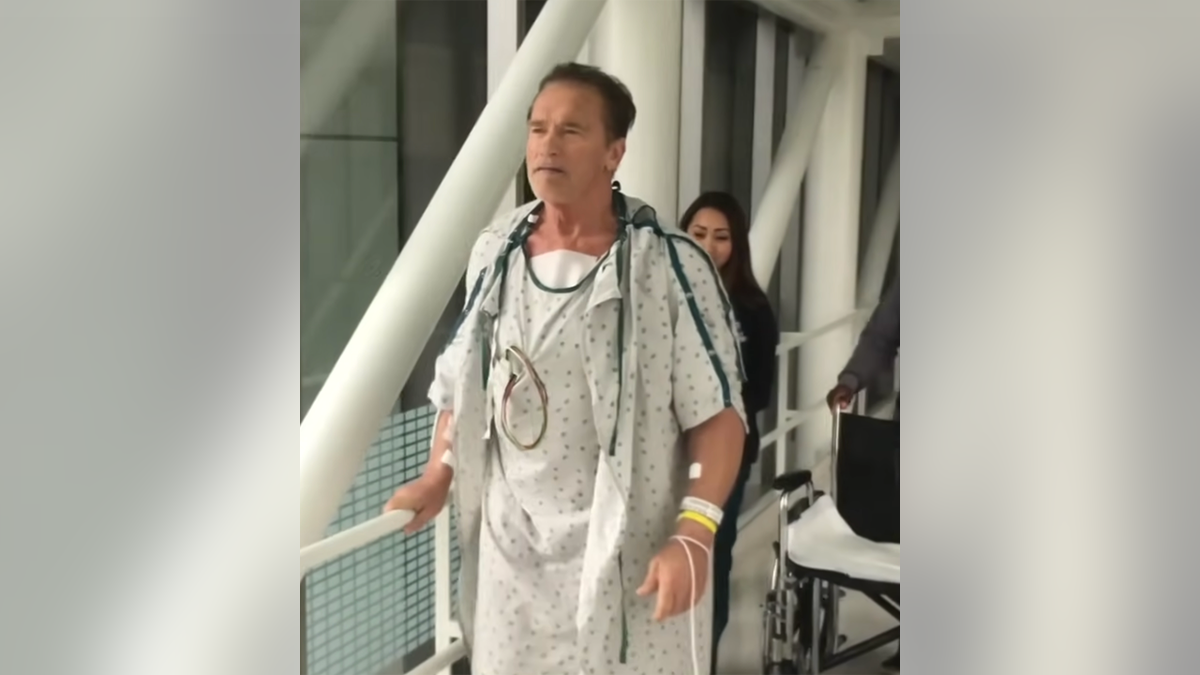 CLICK HERE TO GET THE FOX NEWS APP
Schwarzenegger's road to recovery would not end in 2018. In 2020 the "FUBAR" actor had another heart procedure.
APP USERS CLICK HERE TO VIEW INSTAGRAM
"Thanks to the team at the Cleveland Clinic, I have a new aortic valve to go along with my new pulmonary valve from my last surgery," he wrote alongside a picture in the hospital and shots from the city. "I feel fantastic and have already been walking the streets of Cleveland enjoying your amazing statues. Thank you to every doc and nurse on my team!"