An armed female bystander in North Carolina rushed to the defense of a man who had just been shot in the face by an attacker, police said.
The Shelby Police Department said at about 6 p.m. last Monday, a man identified as Unterio M. Jolly, 33, got into a verbal altercation with another man along Smith Street in Shelby, the Shelby Star reported. 
Capt. Seth Treadway said the two men eventually went their separate ways, but about 30 minutes later, Jolly reportedly tracked down the other man and confronted him with a gun.
Jolly then allegedly shot the other man in the face, police said.
ARMED WOMAN WHO DEFENDED HERSELF AGAINST 'DRUNK' ROOMMATE CELEBRATES LEGAL WIN
"Then they kind of go their separate ways and about a half an hour after Unterio shows up with a gun and shoots (the man) in the face and the shoulder," Treadway told the Shelby Star. 
The unnamed bystander then stepped in to defend the injured man, police said. 
FLORIDA WOMAN TURNS TABLES ON ARMED EX WHO SHOWED UP TO APARTMENT, KILLS HIM WITH 1 SHOT
"Right after he does that… a concerned citizen shoots back trying to protect (the man) and hits Jolly about five times. She shoots him five times," Treadway told the outlet.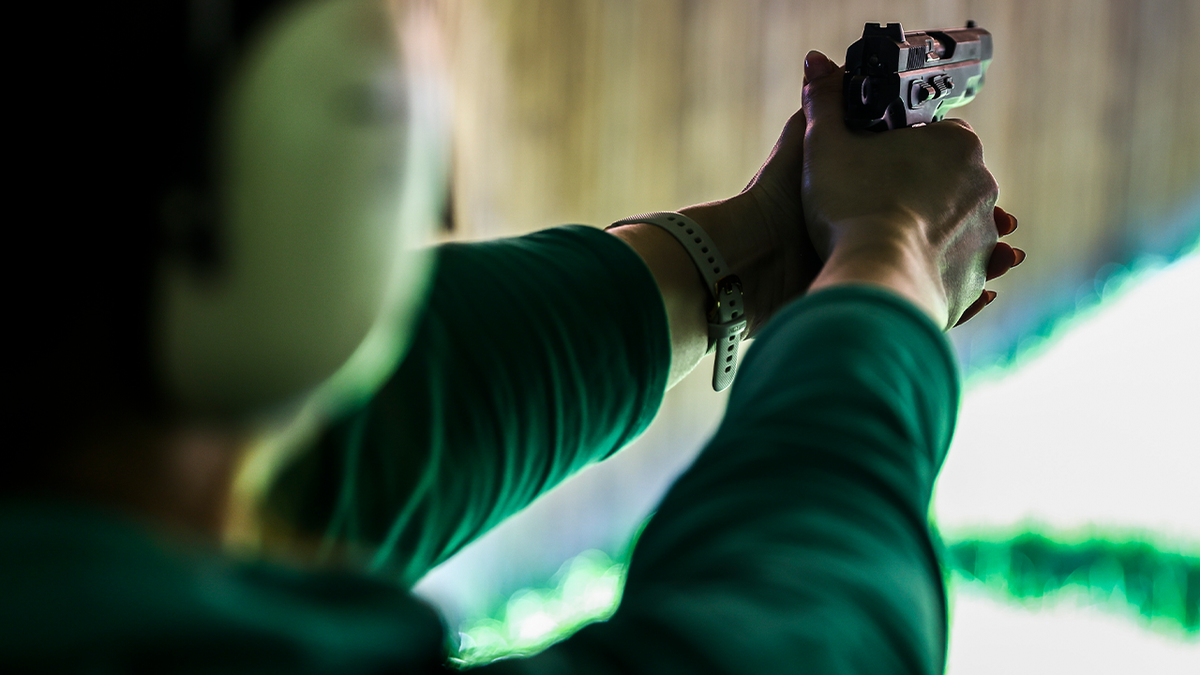 The woman was legally armed and had a concealed carry permit, police said. 
OVER A DOZEN WOMEN FEND OFF VIOLENT EXES, CRIMINALS AS GUN OWNERSHIP SOARS
Jolly is in critical but stable condition following the shooting, while the other man sustained non-life-threatening injuries, according to the Shelby Star.
Jolly was found to be the aggressor and is now facing charges of felony assault with a deadly weapon with intent to kill, inflicting serious injury, firearm by a felon and assault by pointing a gun.
"We will consult with the District Attorney's Office later in the day to see if those charges need to stay the same," Treadway said. "I do not expect any charges on the person that returned fire."
CLICK HERE TO GET THE FOX NEWS APP
Fox News Digital reached out to the Shelby Police Department Sunday morning for any updates on the case.