Keith Urban is revealing the secret to his successful relationship.
Urban and actress Nicole Kidman have been married for 17 years, but during an interview with Fox News Digital ahead of the ACM Awards, the singer-songwriter shared it is not always easy managing his career with his personal life.
The rule that works for them? "It's always family first."
"It's balanced, so it means it goes out of balance sometimes, and we just put it back in balance," Urban said. "It's never perfectly in balance, but we get it back on track."
NICOLE KIDMAN, KEITH URBAN OSCARS PDA HEATS UP RED CARPET
Urban is looking forward to opening the ACM Awards with a performance of his song "Texas Time," and he revealed it will feature something special to him.
"So the guitar I have is a 1950 Fender Broadcaster, leather-bound, that used to belong to Waylon Jennings. He had it all through the '70s and '80s," Urban explained. "I ended up getting that guitar from my wife because I'm a huge Waylon fan, and this is the perfect place to bring that guitar out and play."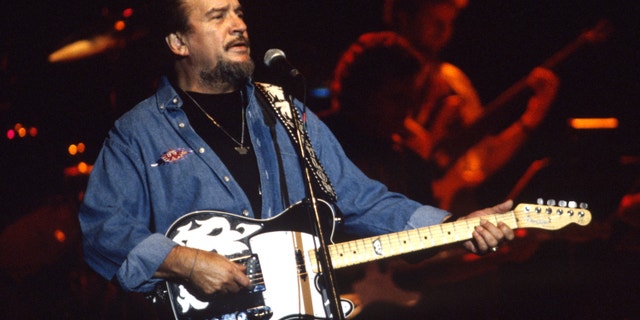 Aside from performing with his special guitar, Urban is excited to see Dolly Parton and Garth Brooks team up to host the show, calling the whole thing "surreal." He is expecting them to "bring it," saying they both "have such a good devilish wit, humor about them" and he thinks "it'll be pretty amazing to watch them go at it."
Some of country music's biggest names are set to hit the ACM stage, and many will be collaborating for the first time, something Urban is looking forward to.
CLICK HERE TO SIGN UP FOR THE ENTERTAINMENT NEWSLETTER
"There's so many collabs this year, which is really cool. Martina McBride is going to be playing with Carly Pearce, I think, and Trisha [Yearwood] is going to be performing as well. It's a lot," he said. "I mean just seeing Dolly and Garth host, it's going to be insane."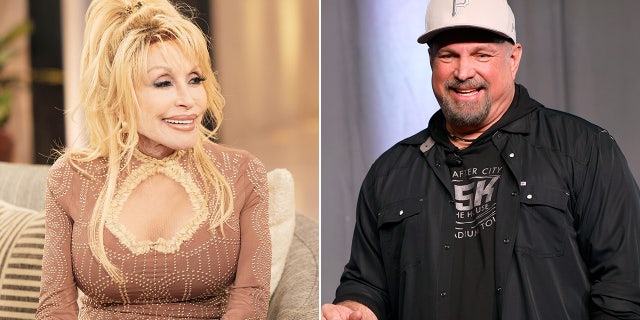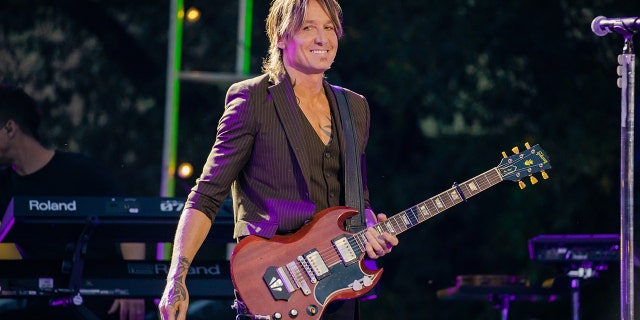 Urban himself is an 12-time ACM Award winner, having won for top new male artist in 2001, male vocalist of the year in 2005 and 2006, video of the year in 2014 and entertainer of the year in 2019, along with a few other awards. 
While Urban is honored to be recognized, his favorite part of being in the business is when he gets to perform.
"It's surreal, it's crazy. The fact that we've gotten to make those records and have gotten the nominations and the various wins we've had is great," he explained. "For me, it's about playing. I love playing. I love the fact that we get to play, and it's always about that." 
His love of performing led him to take on  a residency at the Bakkt Theater at Planet Hollywood Resort & Casino in Las Vegas, starting in June.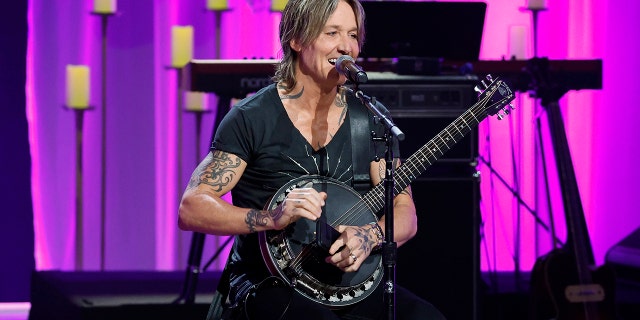 CLICK HERE TO GET THE FOX NEWS APP
"It's amazing, Vegas is such a blast. The energy and the crowd and the show that we get to do there especially," he said. "You can put on a show that you couldn't possibly put in trucks and carry around on a tour, so we get to do stuff that we could never do if it wasn't for that residency."