Thirty alleged Milwaukee gang members were named in a 43-count indictment on Wednesday for charges including mail fraud, murder for hire, possession and sale of firearms, drug distribution, possession of a machine gun and more.
U.S. Attorney for the Eastern District of Wisconsin Gregory J. Haanstad said in a press release that all 30 individuals – 27 named and three unnamed pending their arrests – were members and affiliates of the Milwaukee street gang known as the "Wild 100s," the "Shark Gang," or "SNG."
Those name in the indictment are Ronnell Bowman, 29; Michael Anderson, 26; Joel Blake, 24; Byron Claypool, 24; Javonte Cotton, 28; Ladarius Davis-Hughes, 22; Larry Echols, 24; Demetrius Exum, 22; Larry Hamilton, 31; Vernell Hamilton, 29; Akeem Hudson, 32; Ronnie Jackson, 23; Calvin Kidd, 28; Marcus Malbro, 28; Deautris Mattison, 26; Quevon McKinnie, 25; Chase Nanez, 22; Andrew Portis, 30; Maurice Rittman, 30; Ramon Savage, 27; Timothy Scott, 30; Keorie Smith, 26; Kejuaun Thomas, 22; Lawrence Turner, 29; Chazz White, 32; Jalen Williams, 23; and Jaquan Wright, 22.
All the suspects were named for the first count of mail fraud conspiracy.
MILWAUKEE MAN SECOND TO BE SENTENCED TO LIFE IN PRISON FOR 2021 HOMICIDE
According to the indictment, the defendants conspired to defraud the Department of Labor by submitting fraudulent applications for unemployment during the pandemic.
It is also alleged that the suspects obtained millions of federal dollars and used the money to purchase firearms, drugs, jewelry, vacations and to solicit murder for hire.
WISCONSIN RECORDS HIGHEST NUMBER OF OFFICERS FELONIOUSLY KILLED IN A SINGLE YEAR SINCE 1998
Counts two through 26 allege substantial mail fraud offenses, the release read, specifically relating to submitting fraudulent applications for debit cards, which if convicted, could result in prison terms of up to 20 years.
Bowman and Jackson were accused of arranging the murder of a person in exchange for money between March 15, 2021, and April 5, 2021. Both men allegedly used firearms to kill the person, who is only identified in the press release as N.B.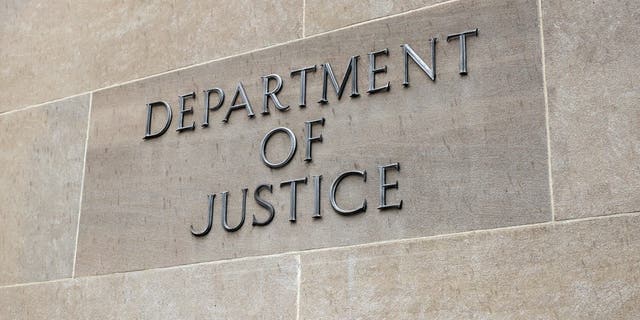 If convicted, Bowman and Jackson could be sentenced to life in prison.
CLICK HERE TO GET THE FOX NEWS APP
Fifteen of the defendants between July 2020 and April 21, 2023, were accused of conspiring to sell and dispose of firearms to felons, knowing the weapons would be used to commit a crime or for drug trafficking.
"Every resident of the Eastern District of Wisconsin deserves to live in a safe and secure neighborhood, free from groups which engage in violent offenses and other crimes involving firearms and free from individuals who seek to defraud programs designed to help others simply enrich themselves and fund other crimes," Haanstad said.