A "Wheel of Fortune" game show gaffe left fans perplexed after Wednesday night's episode.
A contestant named Carla racked up a total of $6,750 while spinning the wheel, however the scoreboard appeared to be set to $0 the next time she appeared on screen.
Fans were quick to notice how her accumulated total surprisingly "vanished" during her next turn. 
In the middle of the game, Carla spun the wheel and landed on $3,500, nearly landing on the bankrupt wedge. 
'WHEEL OF FORTUNE' CONTESTANT BLASTS PAT SAJAK FOR PUZZLE MISHAP
After she guessed the letter "R," longtime host Pat Sajak announced there were two "R's" in the puzzle for a total of $7,000.
Once she bought a vowel, the letter "A," for $250, she should have had a total of $6,750. As Carla was one step closer to revealing more letters on the puzzle board, her scoreboard suddenly showed only $3,000.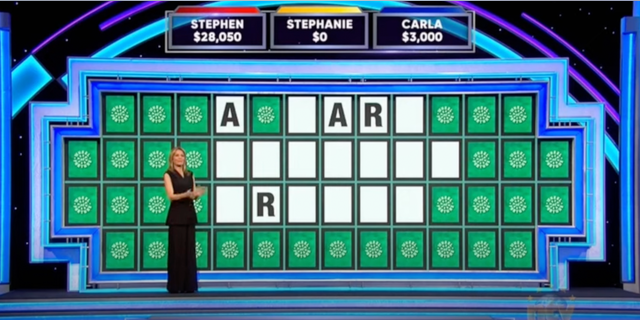 Carla, guessed the letter "D" incorrectly, and Sajak went to the next contestant to continue the game.
However, when it was Carla's turn again, she landed on a $700 wedge and guessed the letter "G," which appeared on the puzzle board. 
'WHEEL OF FORTUNE' FANS OUTRAGED OVER PAT SAJAK'S COMMENT ABOUT DAUGHTER MAGGIE: 'NEPOTISM AT ITS BEST'
"Well, you got some money back," Sajak quipped.
"Wheel of Fortune" fans were quick to notice Sajak's comments and suggested there was an editing mistake during the episode. 
After Carla guessed the letter "M" correctly for $1,000, she went into an "express round" and eventually solved the puzzle correctly.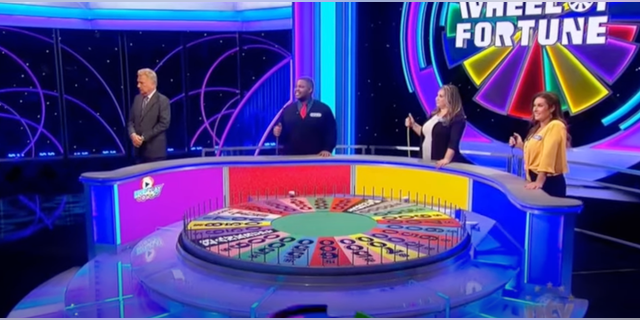 The camera cut back to the contestant's score and instead of her added-up wins, she only had $1,450 on the scoreboard.
Several viewers were confused by Carla's total and dissected her score throughout the game. 
On the most recent "Wheel of Fortune" video on Instagram, a fan pointed out the mishap in the comments.
"I don't understand tonight's show. The gal on the end had $6,750, spun and asked for a "d" which wasn't in the puzzle. So she should have still had the $6,750…"
Another fan wrote, "I am so glad you said something. I caught that last night too."
"What happened tonight with the woman-in-yellow's money?" one viewer questioned on Twitter.
"Now that you mentioned it, something seemed off to me as well. It's like they deliberately rigged the score to push him through…" one user speculated. 
Other viewers also called out the mistake. 
"Woman named Carla solved 'A Warm Evening Breeze.' On her 1st letter she spun $3500 & got 2 R's for 7k & bought a vowel. She missed a letter. Then it came back to her. She got $1k express & solved but her $6,750 vanished."
CLICK HERE TO SIGN UP FOR OUR ENTERTAINMENT NEWSLETTER
"They edited out the blue player losing $6750 to Bankrupt. They shouldn't have," a fan claimed.
This isn't the first time fans or contestants called out "Wheel of Fortune" for mistakes.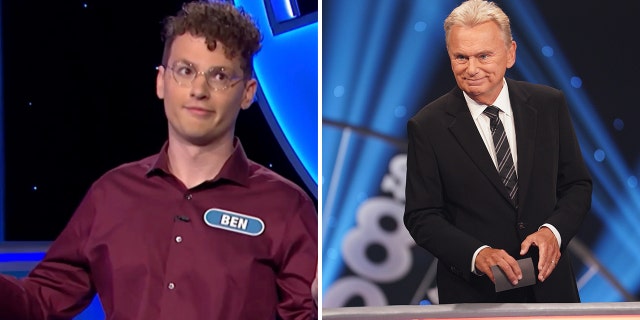 In January, a "Wheel of Fortune" contestant won over the internet after calling out Sajak.
Ben Tucker had an awkward moment with the host while attempting to solve a puzzle during the bonus round.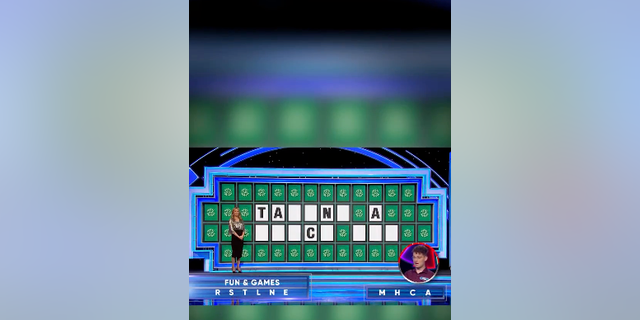 "Taunt a chuck guy? Chance guy … no, there's no C. Wacky guy. Taunt a wacky guy," Tucker guessed for the Fun & Games category.
Once the buzzer sounded and co-host Vanna White revealed that the letters spelled out "Taking a quick jog," the 76-year-old host teased the contestant.
"Wow, that was so unclose. You just didn't have the letters," he said.
CLICK HERE TO GET THE FOX NEWS APP
The California resident fired back, "See, I don't consider jogging fun and games," as he rolled his eyes and threw up his arms.
Tucker ended up winning $18,000 for his time on the game show, and fans were quick to agree with his argument.