Jenna Ortega doesn't "give a s–t" about a little wardrobe malfunction. 
The actress brushed off a recent one she experienced at the "Scream VI" global premiere.
Ortega, 20, posed on the red carpet in a tuxedo-style Balmain dress. The white top of the dress was seemingly stained with blue sharpie.
The "Wednesday" star shared photos from the event on her Instagram and addressed the malfunction.
She used the hashtags "#sharpiestainwhogivesas–t" and "#imsosorryolivier" in her caption as she apologized to designer Olivier Rousteing.
JENNA ORTEGA FILMED NETFLIX DANCE SCENE WHILE EXPERIENCING SYMPTOMS OF COVID: 'IT'S CRAZY'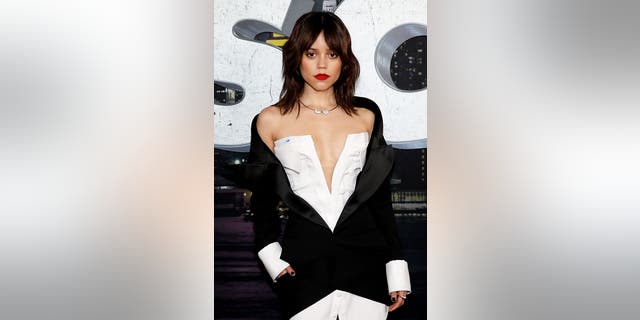 Ortega recently spoke about how the well-loved Netflix character had changed her approach to her personal style.
"I do think that Wednesday changed my taste a lot," Ortega told InStyle. "I have a hard time getting her off of me, at least clothing-wise."
"It's also something that I've always wanted to do," the actress added. "I just never felt like I could. I feel like there were always a lot of voices and opinions that I used to place too much value in."
Since the show aired, Ortega has made many appearances in all-black or black and white outfits – including an interview with Jimmy Fallon to which she wore a schoolgirl-inspired look.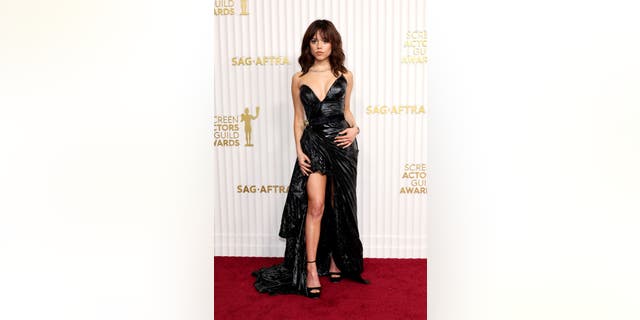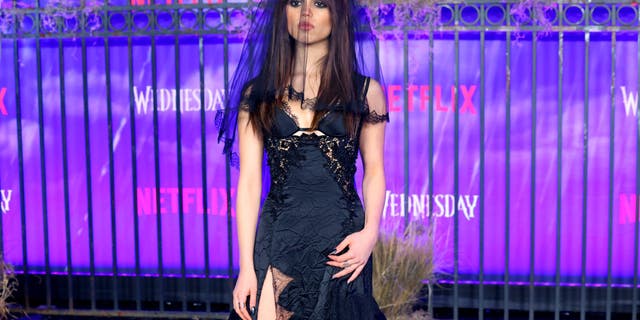 CLICK HERE TO SIGN UP FOR THE ENTERTAINMENT NEWSLETTER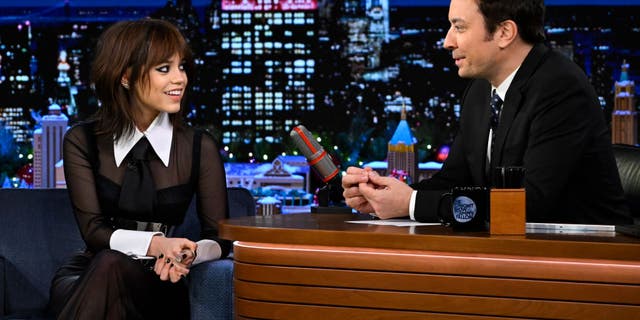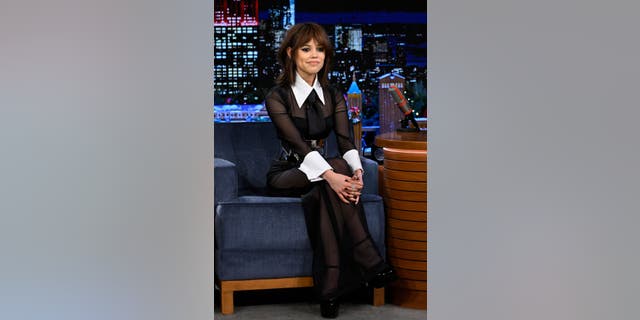 "Wednesday" debuted on Netflix in November. The series, which follows Wednesday Addams at boarding school as she attempts to solve a mystery, broke Nielsen streaming records and was renewed for a second season.
Christina Ricci, who has also starred as Wednesday Addams, appeared in the series.
The actress, who brought her Addams family character to life in the '90s, took on the role of a teacher in the reboot.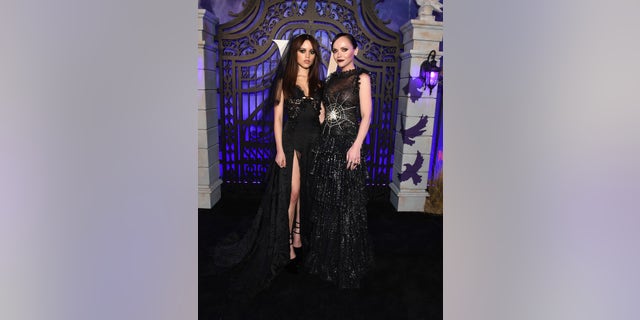 CLICK HERE TO GET THE FOX NEWS APP