Tony Bennett's musician daughter is happily following in his footsteps and was lucky enough to grow up under another famous musician's influence.
Antonia Bennett shared a core memory of her childhood with Fox News Digital and explained how profound it was to have legendary musicians like Frank Sinatra and Bill Evans coming in and out of her home during her formative years.
"I think one of the most meaningful things for me is just that there were so many great artists around when I was growing up," the "Right on Time" singer told Fox News Digital. "There were writers and dancers and actors and great singers and being in Los Angeles in the late '70s and early '80s, there were still a lot of great singers around."
She continued, "They lived within walking distance of our house. Rosemary Clooney, Mel Tormé, Frank Sinatra, all of these people lived within a very close proximity of each other. It was a really special time, and when I was very little, my dad was making a record with Bill Evans, so he was at the house a lot, and there was always just great people around."
TONY BENNETT REVEALS ALZHEIMER'S DISEASE BATTLE: 'LIFE IS A GIFT'
Bennett said that having Sinatra in her childhood home was "really normal" because he was a close friend of her father and mother, Sandra, so she "didn't really know any different.
WATCH: Antonia Bennett shares childhood memories of father Tony Bennett
"What I did start to realize is that the group in general, that the whole group, that it was special, that they were special at what they did," Bennett said of her parents' friends. 
WATCH: Antonia Bennett shares what it was like growing up with Frank Sinatra as her close family friend
She continued, "Allowances were always made. I remember growing up, we always would open presents on Christmas Eve and my mom would say, 'Well, you know, Santa Claus knows that your father is an entertainer and that he works at night, so he shows up in the evening.' It just seemed kind of normal. Even Santa was making an allowance for my father's job, so I just kind of got used to it."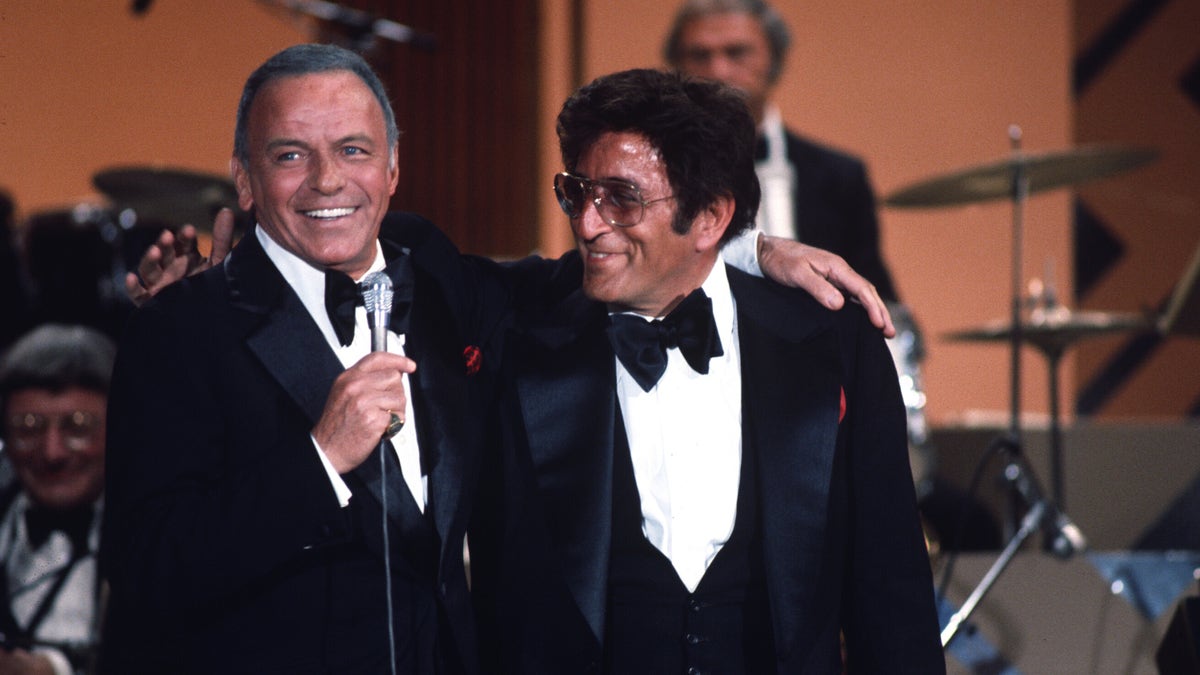 Bennett is venturing into a solo jazz career of her own. Bennett is to perform at the Catalina Jazz Club in Los Angeles on Nov. 19. She is also set to release her new single, "Right on Time."
She shared with Fox News Digital the best advice she received from her late father that ended up trickling into her own music career.
WATCH: Antonia Bennett explains how she knew it was the right time to launch her solo jazz career
"When using the word 'love' to make sure that you mean it," Bennett recalled her late father, Tony Bennett, used to tell her.
"He's said so many meaningful things to me over the years and I think the most meaningful thing for me wasn't really what he said, but it was an action. It's how he conducted himself, and that, in a way, is like the greatest advice I ever got," Bennett told Fox News Digital.
Bennett continued, "Even though he didn't give it to me, he was always very supportive. So, he didn't really give a lot of advice per se. Like, he didn't say, 'Oh, you should do this or that.' I mean, sometimes we would get together, and he would say, 'Let me look at your repertoire. What songs are you doing? Maybe you should think about singing the song.' He was so supportive. He really taught me more by just being and doing and, and being able to watch and observe him was really the greatest gift that he gave me."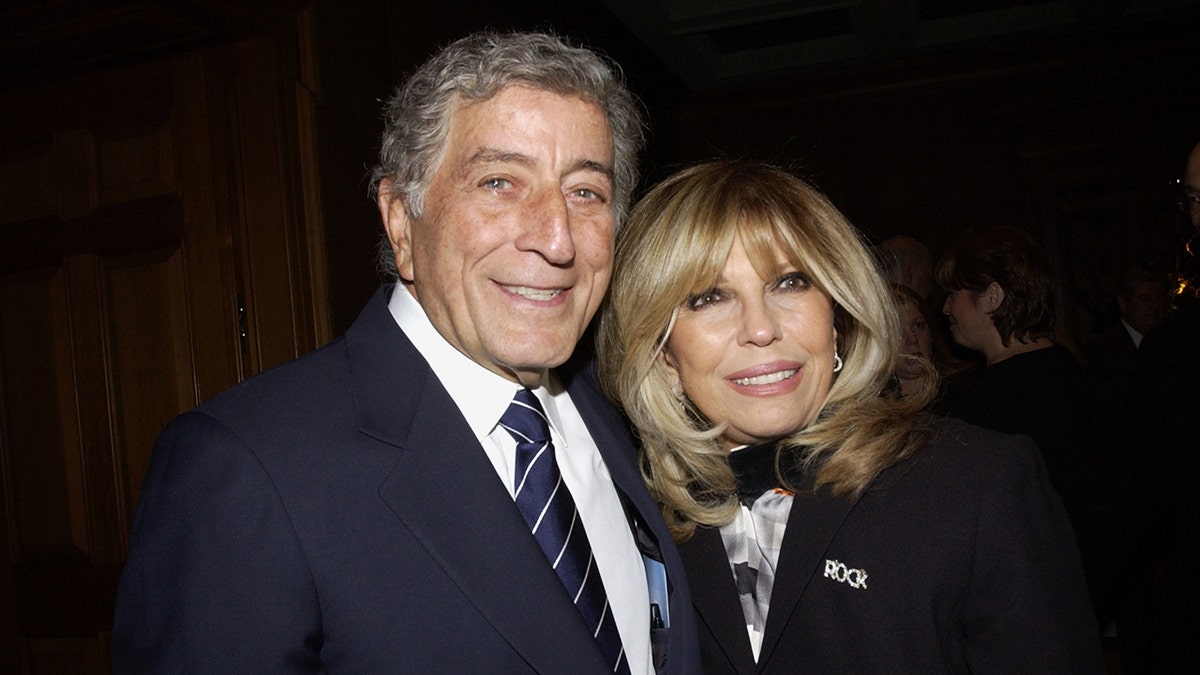 In 2020, Bennett decided it was the time for her to bring Tony's advice to life and launch her own solo music career. She told Fox News Digital that by the time she got to college, she knew she wanted to be a professional musician and singer.
"It was just a very natural progression of things," Bennett said. "I have been working with my dad for so many years, and during COVID, before he passed, I finished a record, and it just kind of all came about, and it seems that this is the time to do this."
Bennett continued, "I really have always been a musician, I've always been a singer, and now I really just feel that I've completed this circle and that I have to keep moving forward."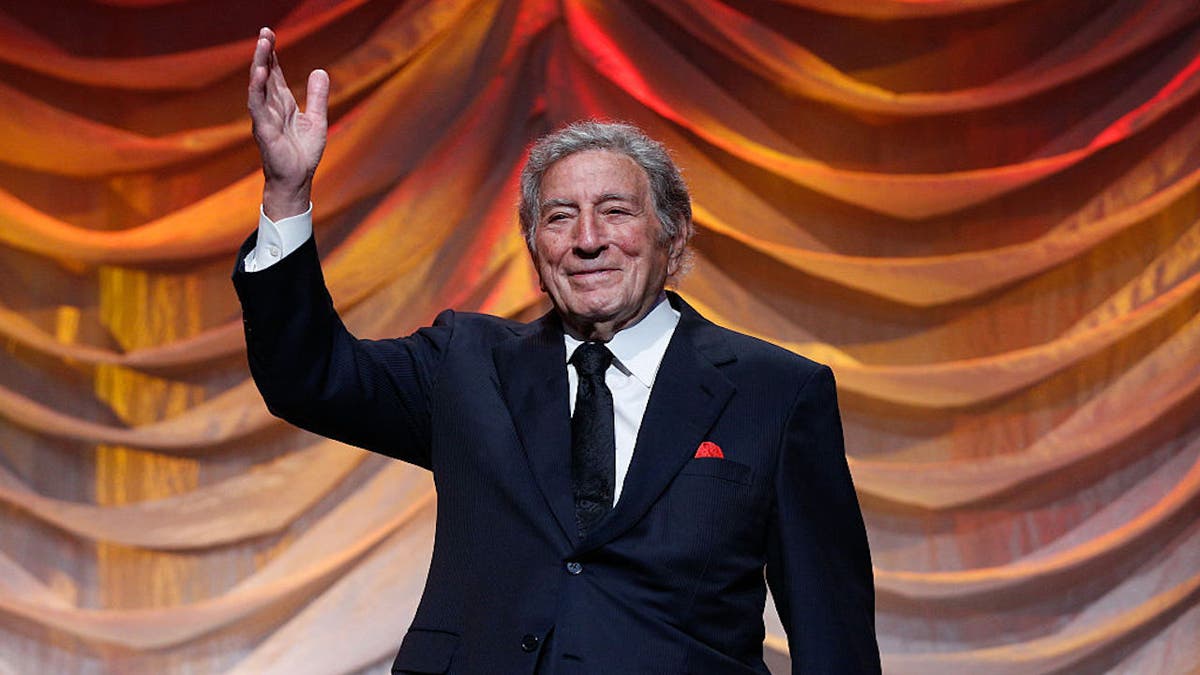 Anthony Dominick Benedetto, publicly known as Tony Bennett, died in July, just two weeks shy of his 97th birthday. Tony's family announced that he had been battling Alzheimer's disease since 2016.
Bennett is set to make her solo jazz debut in Los Angeles and then perform at Dizzy's Club at Jazz at Lincoln Center on Nov. 30. The venue is located in New York, which Bennett says she loves.
TONY BENNETT: HIS LIFE IN PHOTOS
"I love New York and I grew up in both places – in Los Angeles, in New York – and after I went to college in Boston, I lived in New York," she explained. "I still feel like the majority of my people are there, and I have really great friends, great relationships and I still feel like a New Yorker, even though I'm out here in Los Angeles. So, I'm really excited to go back, be on my turf, and play such a prestigious club. It's exciting."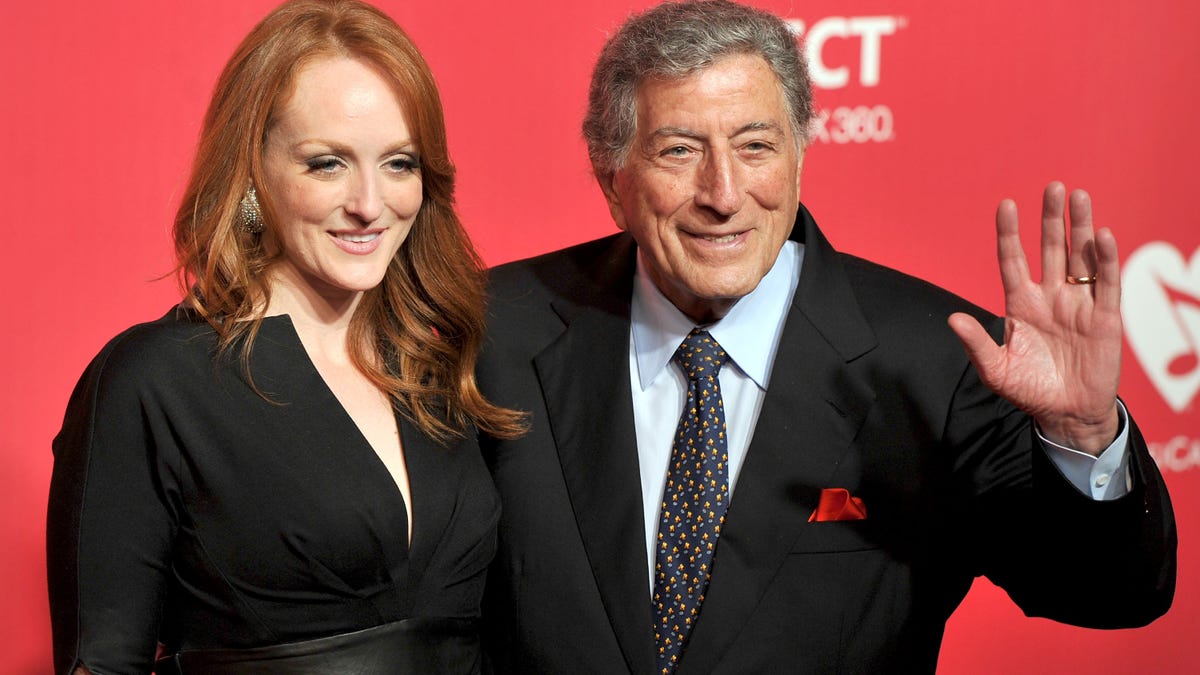 GRAMMYS 2022: LADY GAGA GIVES EMOTIONAL TRIBUTE TO TONY BENNETT
During her childhood, Bennett joined Tony on the road for some of his shows. The rising musician found this childhood experience "meaningful."
"That was amazing. I learned so much from him, and he had such an incredible work ethic," Bennett said of her late father. "Even into his 80s, he was doing 10 shows back-to-back night after night."
WATCH: Antonia Bennett talks being on the road with her late father Tony Bennett
Being able to travel and see some of "the most beautiful venues in the world" was a plus for Bennett.
LIKE WHAT YOU'RE READING? CLICK HERE FOR MORE ENTERTAINMENT NEWS
"I also got to travel and see the world with him, and that was exciting. I've played some of the most beautiful venues in the world, like Royal Albert Hall or Hollywood Bowl or Radio City, places like that, and that's been so meaningful for me."
It's been about six months since the Bennett family lost Tony. His daughter said "it's really hard to think that he's not here."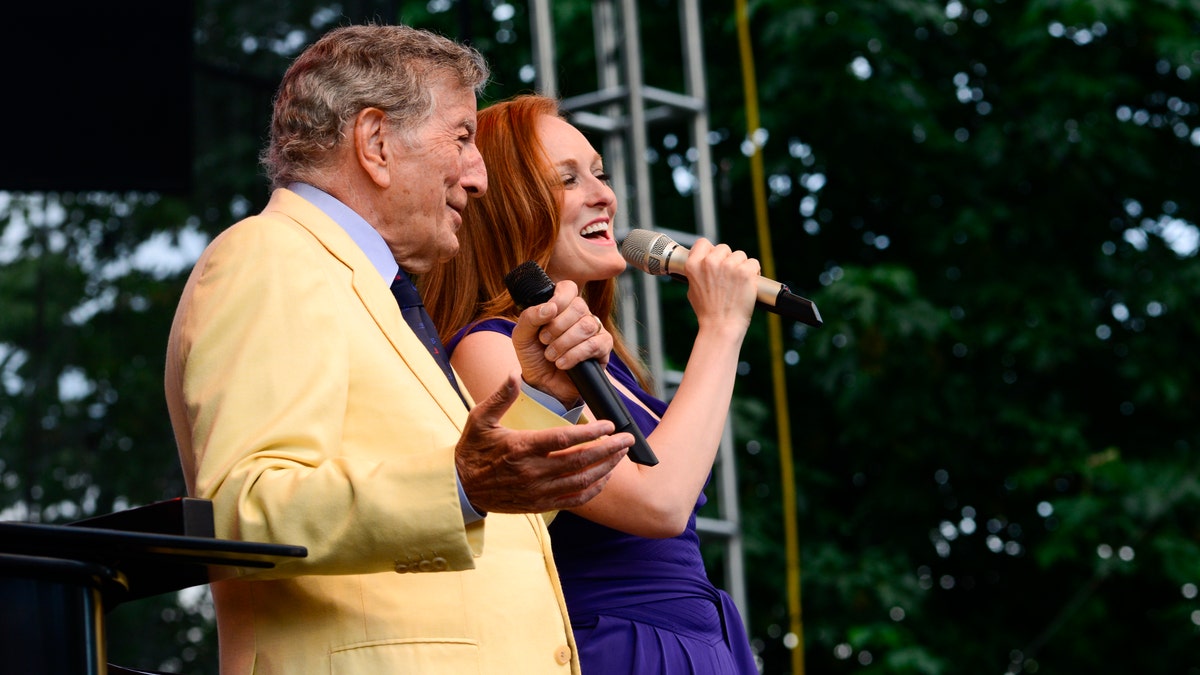 "I still sometimes feel like he's around or forget that he's gone, but I think everybody feels so blessed in general just to have been able to have him for so long. He was two weeks shy of 97. God bless him, he had such an amazing life."
Bennett wants people to remember that Tony felt like it was such a gift to be able to share his musical talents. 
CLICK HERE TO SIGN UP FOR THE ENTERTAINMENT NEWSLETTER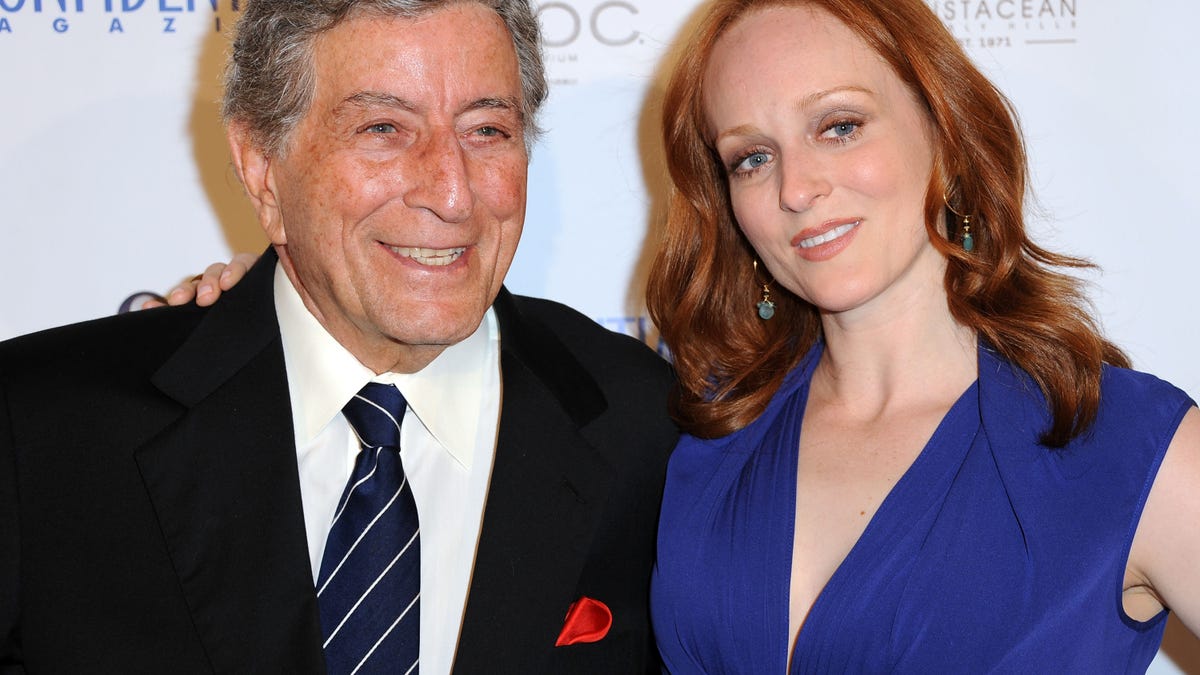 CLICK HERE TO GET THE FOX NEWS APP
"He really tried to do good things for other people and pay it forward in whatever way that he could," Bennett said.