QUINCY, Mass. – Local and high-profile criminal defense attorneys – including the lawyer who successfully cleared her client, Barry Morphew, of murder charges – are casting doubt on the strength of the prosecutors' case against accused wife-killer Brian Walshe, with one arguing: "There's no direct link." 
Walshe, 47, appeared in a Massachusetts court on Wednesday morning to face new charges in connection with the disappearance and presumed death of his wife, 39-year-old Ana Walshe. The previously convicted art swindler has so far been charged with murder, improper transport of a body and misleading a police investigation.
A non-guilty plea was entered on his behalf, and he was ordered held without bond. 
BRIAN WALSHE'S ATTORNEY BREAKS SILENCE ON ANA WALSHE MURDER CHARGE, SAYS 'I INTEND TO WIN THIS CASE IN COURT'
During Wednesday's hearing, Assistant District Attorney Lynn Beland described 20 instances in which Brian had conducted Google searches after Ana Walshe's alleged Jan. 1 disappearance. 
Search inquiries were allegedly related to body parts, dismembering or disposing of remains, and tracking evidence. Investigators also allegedly found evidence of Ana Walshe's DNA and blood on materials Brian Walshe had tried to discard, Beland said.
And on Dec. 27, Brian Walshe Googled, "What's the best state to divorce for a man?" Beland told the court. 
"Rather than divorce, it is believed that Brian Walshe dismembered Ana Walshe and discarded her body," she added. 
BRIAN WALSHE'S DNA FOUND ON TYVEK SUIT FOUND IN TRASH INCLUDING HACKSAW, HATCHET: PROSECUTORS
Internet sleuths and true crime fanatics were quick to pin Walshe a "monster" and argued that this "won't be a difficult case at all."
But longtime criminal defense attorneys felt otherwise.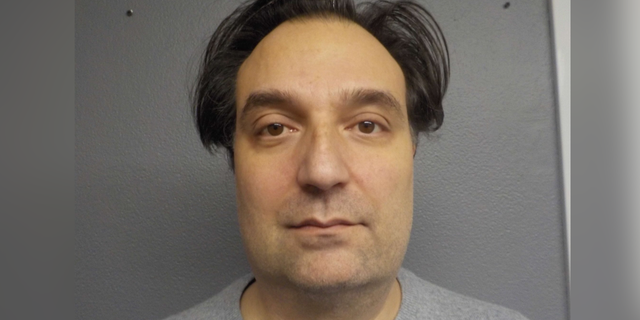 Iris Eytan has successfully represented several clients accused of murder in cases that resulted in their acquittal or the dismissal of their charges. Most recently, she represented Barry Morphew, the man accused of killing his wife, Suzanne Morphew, in May 2020.
Her defense led to the dismissal of a first-degree murder charge and revealed details of possible prosecutorial misconduct. Suzanne's body has not been found, and no one has since been charged with her death.
BRIAN WALSHE ALLEGEDLY SEARCHED GOOGLE 21 TIMES BEFORE, AFTER WIFE ANA WALSHE WAS KILLED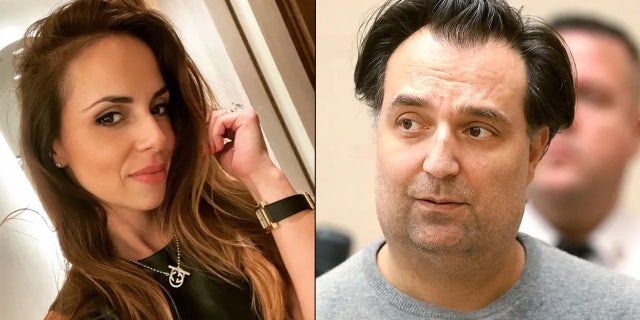 Speaking to Fox News Digital on Wednesday, Eytan argued that there were holes in prosecutors' timeline and questions regarding what happened in the hours leading up to Walshe's disappearance, and the subsequent events. 
"Certainly, the defense and the public, we don't know anything other than four minutes of a prosecutor reading off a yellow piece of paper with her handwriting," Eytan said. "That's all we know."
WATCH THE ARRAIGNMENT: 
Eytan pointed to Brian Walshe's argument that his wife was leaving Massachusetts two days early to handle a work emergency in Washington, D.C. She questioned the validity of the claim and said, "that needs to be answered." 
"Doesn't anybody have a question, like if this guy is so carefully plotting this?" she added. "Why is he leaving a bloody knife in the basement? Is it because the bloody knife has nothing to do with this, with her disappearance?"
She added: "There's things that just even don't add up at this point in time."
BRIAN WALSHE SEARCHED 'CAN YOU BE CHARGED WITH MURDER WITHOUT' BODY: PROSECUTOR
TIMELINE OF ANA WALSHE'S DISAPPEARANCE AND BRIAN WALSHE'S ARREST
Prosecutors have sealed the affidavit and other documents related to Walshe's most recent charges. Eytan acknowledged that even prosecutors still don't have all the information pertaining to the alleged crimes. She said she thought there were "holes" in prosecutors' case so far. 
"I intend to win this case in court, not in the media, which has already tried and convicted Mr. Walshe."

— Tracy Miner, Brian Walshe's defense attorney 
"I'm not saying that he's innocent and he's not responsible, but I'm saying hold off on making any rash judgments," she said. "When they rush in, and they charge somebody with murder two weeks after the date of someone's disappearance, that's quick without having a body."
After Wednesday's arraignment, Walshe's defense attorney, Tracy Miner, released a statement to the media in which she wrote: "It is easy to charge a crime and even easier to say a person committed that crime. It is a much more difficult thing to prove it, which we will see if the prosecution can do."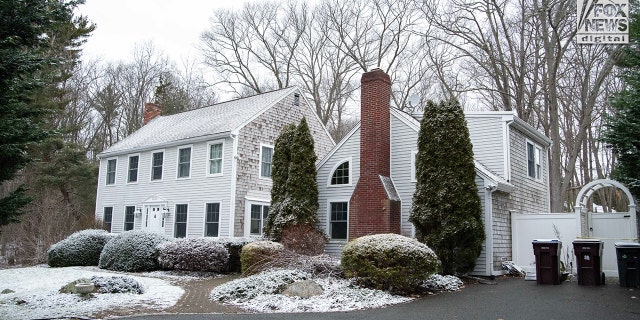 Miner, a longtime high-profile defense attorney herself, said she would not comment regarding the allegations because she planned to "try this case in court and not in the media." She said prosecutors had not provided her with "any evidence."
"I intend to win this case in court, not in the media, which has already tried and convicted Mr. Walshe," she added.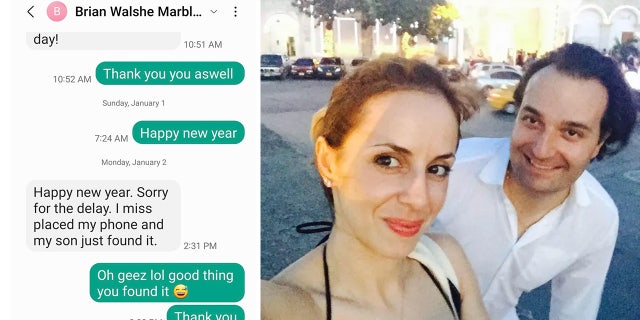 Walshe, who was previously convicted for selling fake Andy Warhol artwork, spoke only once during the arraignment, when the judge asked him if he understood the charges against him. He responded, "I do." He is due back in court on Feb. 9.
MISSING ANA WALSHE: ROMANCE WITH BRIAN WALSHE WAS 'LOVE AT FIRST SIGHT'
Ana Walshe, a Tishman Speyer real estate executive, was previously scheduled to leave for Washington, D.C., on Jan. 3 but allegedly said there was an emergency that required she fly there earlier than expected.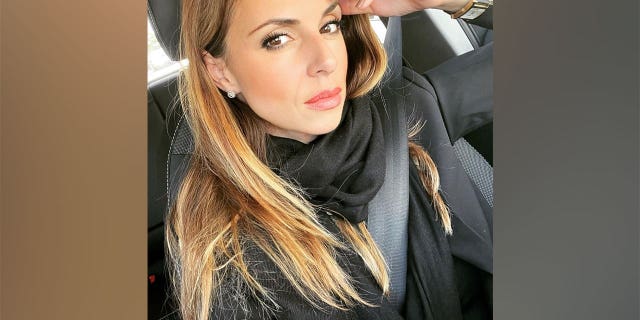 Her company reported her missing to police on Jan. 4, after, according to Brian Walshe's defense attorney, he had contacted the firm to ask about Ana's whereabouts.
Investigators later found blood in Walshe's Volvo and DNA belonging to both Ana and Brian Walshe on a Tyvek suit and slippers found in trash bags officials accused Brian of discarding. The trash bags, some of which also contained blood, were allegedly carrying towels, tape, gloves, a Prada purse, carpets, cleaning supplies, Ana Walshe's COVID-19 vaccine card, a hacksaw and a necklace that is believed to have belonged to the woman.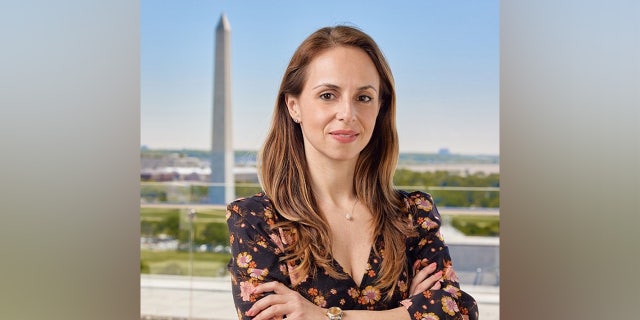 And someone matching Walshe's description was allegedly spotted throwing away bags of trash at an apartment complex where the garbage was later retrieved and incinerated. 
WHO IS BRIAN WALSHE, HUSBAND OF MISSING COHASSET WOMAN ANA WALSHE?
Eytan acknowledged that the discovery of Ana Walshe's belongings in the trash that Brian had allegedly been seen with was "concerning," but noted that prosecutors "don't know what they don't know." 
Massachusetts criminal defense attorney Nate Amendola stressed that there is "no direct link" between Brian Walshe and the death of his wife. 
"This is a pure circumstantial case," he told Fox News Digital. "There is no direct evidence because nobody saw her being killed. And there's no physical body. And there's really no physical evidence, other than some blood and some personal items."
Amendola said the details of the Google searches could be "problematic" for Walshe, but only if they actually become admissible at trial.
"You can bet that she is going to fight hard on that," he said, referring to Miner. "How do we know that it was Brian? …  That's the whole thing with this stuff. You've got to prove it. And that's a problem for them."
He referenced the allegations that a man who matched Walshe's description was with a garbage bag at an apartment complex in Abington, Massachusetts. Beland described how the man was carrying a garbage bag that "appears to be heavy" as he hauls it into the dumpster. 
But Amendola questioned the certainty behind whether Walshe was indeed the person seen in the footage. He also questioned how prosecutors can prove the contents of the bags, considering those were the ones later incinerated.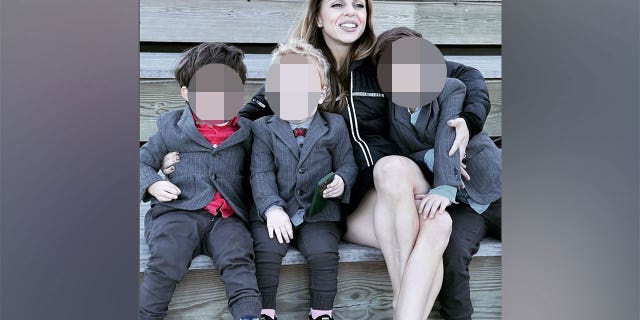 "That's an evidentiary problem," he said. "How did you know that's him and … what's in those bags?"
CLICK HERE TO GET THE FOX NEWS APP
He added: "I think this is going to be a difficult case for the prosecution."
Fox News Digital's Adam Sabes contributed to this report.