Selma Blair is doing her best to not let her multiple sclerosis diagnosis stop her from living her life.
"I don't live in fear of this condition at all," she told "Today."
The actress first shared she'd been diagnosed with the disease, which causes the immune system to attack the protective covering of nerve fibers and impacts communication between the brain and the body, in 2018. 
She has been in remission since 2021, when she underwent stem cell transplantation to treat the condition.
SELMA BLAIR SAYS SHE'S 'IN REMISSION' FROM MULTIPLE SCLEROSIS: 'MY PROGNOSIS IS GREAT'
The "Legally Blonde" star also shared that she struggles with many symptoms, including fatigue, speech impairment, and movement and balance issues. 
"I still have symptoms. I do not have the absolute weakness that I had for a long time, and if I focus on something really truly and I'm awake, I can correct it. But often, it just takes a lot of energy," Blair said.
Among her issues, Blair described struggling to adjust to walking every time she stands, experiencing flare-ups from sun exposure, and having her appetite impacted.
She also shared that she has problems with proprioception, which WebMD explains as your body's ability to sense movement, action and location.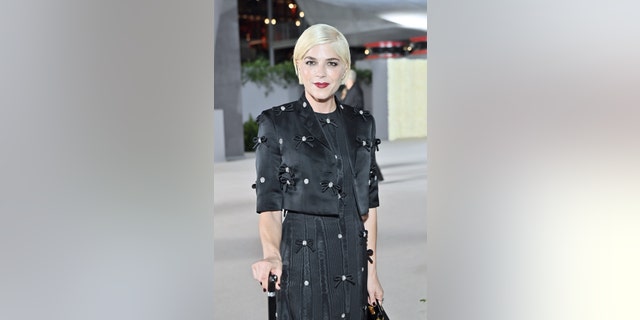 SELMA BLAIR SUPPORTS CHRISTINA APPLEGATE AMID MULTIPLE SCLEROSIS DIAGNOSIS: 'ALWAYS HERE'
"I don't know where my body always is in space when I'm tired. When I'm tired, I become very spastic, and my speech is dystonic," she said. According to the Mayo Clinic, dystonia is a movement disorder that causes muscles to contract involuntarily. 
But she's also finding new drive and focus in becoming an advocate.
"I've really changed a lot of my own perceptions of disability and (now realize) what heroes so many people in the disabled community are," she said.
CLICK HERE TO SIGN UP FOR THE ENTERTAINMENT NEWSLETTER
"You have to be a squeaky wheel to get what you want…. There aren't a lot of allies in the disabled community that are lucky enough to be on the platform that I have to bring things out."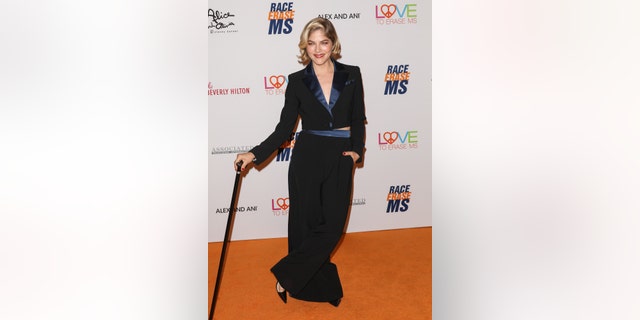 The "Cruel Intentions" star has continued to do some acting, and is now partnering with QVC as a brand ambassador to increase accessible and adaptive products for disabled customers.
In 2022, she competed on "Dancing with the Stars" but had to withdraw from the competition in the fifth week on the advice of her doctors. 
"This has been such an awakening in ways that I didn't think would happen in my lifetime," Blair exclusively told Fox News Digital at the time.
"I didn't think I'd even have this earnestness in my lifetime to genuinely want to do this and forgetting even my disabilities or my chronic illness."
CLICK HERE TO GET THE FOX NEWS APP
The 50-year-old was cheered on by her 11-year-old son, Arthur, whom she shares with her ex-boyfriend, fashion designer Jason Bleick.
"I'm really proud of my mom," he told Fox News Digital in an interview during her time on the show.