Fast-paced police bodycam video shows a Seattle police SWAT team battering down a barricaded door and arresting a knife-wielding, naked man who was accused of holding two women hostage in Queen Anne.
Hostage negotiators attempted to reason with the suspect – who allegedly made threats to harm both victims.
After two hours, the negotiations broke down, police said.
"This prompted SWAT to launch," police explained.
LONG ISLAND COP TAKES DOWN GUNSLINGING SUSPECT WITH FENDER SIDE SWIPE ON VIDEO
Tactical officers smashed through a window and knocked down a door and tackled the suspect before he could hurt either hostage.
After they tackled him, he repeatedly said, "Shoot me . . . shoot me right now," the newly released footage shows.
WATCH: Suspect asks Seattle cops to shoot him after SWAT team takedown frees hostage women from naked man
"No one's gonna shoot you," an officer replies, as they place him in handcuffs. "You're doing fine buddy, just calm down."
CALIFORNIA MAN CAUGHT 'SNIFFING' WOMEN AT BARNES & NOBLE FREE DESPITE RAP SHEET OF CHILD PEEPING, 40 ARRESTS
Afterward, officers attempted to reassure the victims – who appeared exhausted after the ordeal and thanked police for their help. Neither of the women suffered any injuries, according to authorities.
The July video appears to have been recorded inside a commercial or government office building.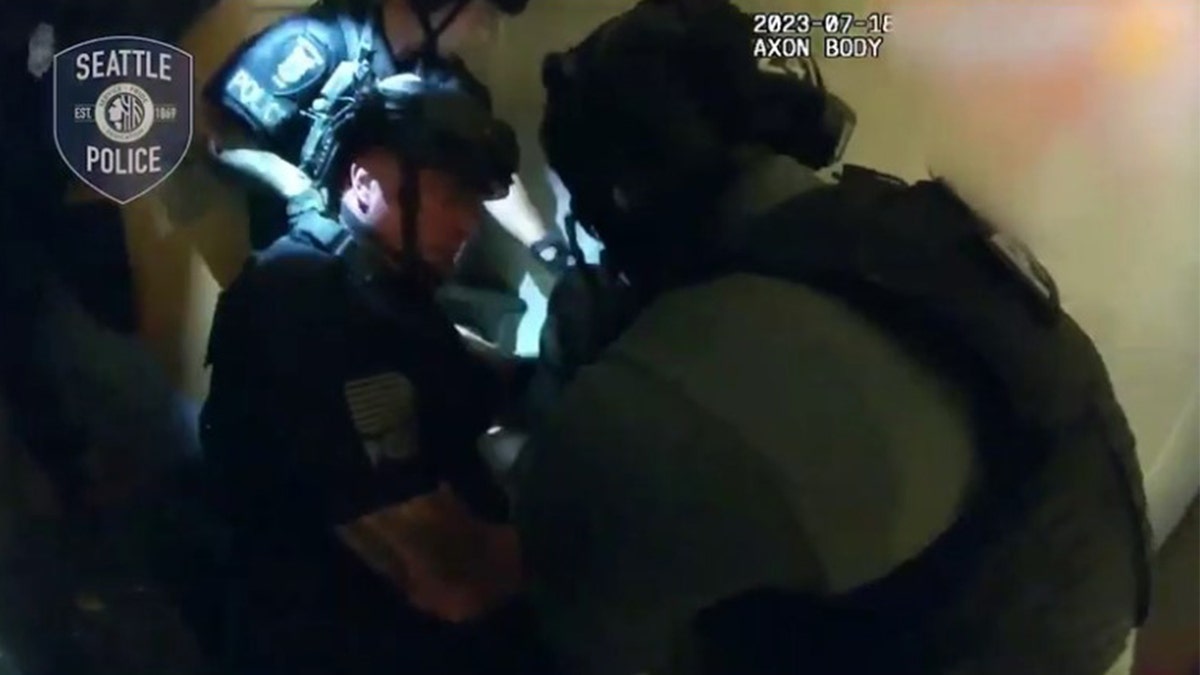 Police didn't specify exactly where the incident happened, but said it took place on 15th Avenue West in Queen Anne, where the city's Downtown Emergency Service Center has a homeless shelter and office.
DANELO CAVALCANTE MANHUNT: HOW BORDER AGENTS FINALLY CAPTURED ESCAPED KILLER ALIVE AFTER 14-DAY JAILBREAK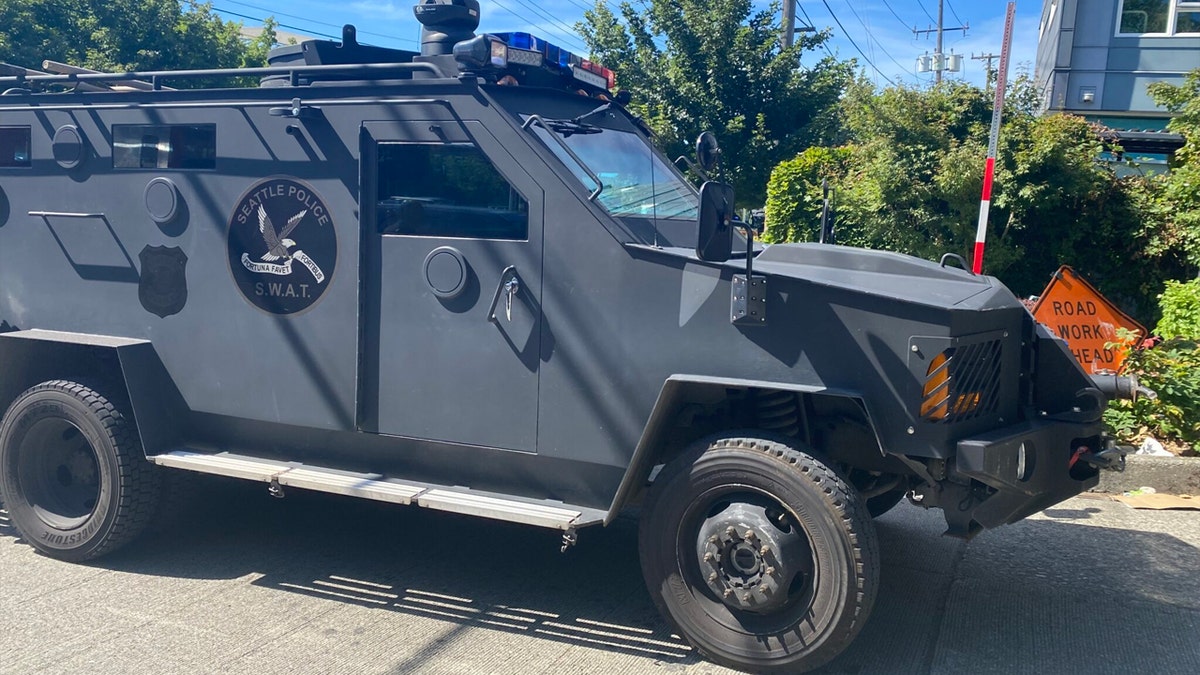 CLICK HERE TO GET THE FOX NEWS APP
The unnamed 49-year-old suspect was taken to the King County Jail on unlawful imprisonment charges.
Fox News' Jasmine Baehr contributed to this report.