Arne Cheyenne Johnson "blacked out" and claimed he stabbed his landlord four times in the chest while he was possessed by the devil Feb. 16, 1981, his lawyer said. 
The case sparked one of the most bizarre criminal cases in history that attracted an international media frenzy and later inspired books, movies and documentaries, including a dramatized version of events in "The Conjuring," and a current Netflix documentary, "The Devil Made Me Do It."
Johnson never actually muttered those words, his lawyer, Martin Minnella, told Fox News Digital.
"(Arne Johnson) never said 'I was possessed by the devil.' He never said anything. The priests said that. The Warrens (paranormal investigators who became famous during The Amityville Horror) said that," Minnella said. "But Arne never said that. Arne just said, 'I blacked out. I don't remember anything that happened.'"
BODYCAM CAPTURES DRAMATIC SHOOT-OUT WITH MAN ACCUSED OF SLAUGHTERING FAMILY BEFORE VANISHING
Johnson was arrested for fatally stabbing Alan Bono in February 1981. The arresting officer told Johnson, "'You just killed someone,'" Minnella said. "And Ernie basically said, 'I don't remember killing anybody. He's my friend. I didn't kill him. I didn't hurt him. I didn't stab them.' But police took him in, and we began to work on the case."
Minnella was just 32 at the time and was constantly told to steer clear of the case. 
"I think I was the only lawyer willing to take this," he said.
'SUNSET STRIP KILLER'S' PRISON DEATH COMES WITH ONE REGRET FOR VICTIM'S FRIEND
"There were some people saying we're doing this for money or doing this for fame," Minnella said. "It wasn't about any of that. These people were really horrified. It scared us s—less. … He even saw the being and described it.
"He said it looked like the devil from a Halloween costume with dark feet like a deer and eyes black like chunks of coal."
Arne Johnson challenges a demon months before murder
David Glatzel, Johnson's close friend and future brother-in-law, was 11 years old at the time. He was "functionally illiterate," yet uttered the names of 42 demons in Latin, Minnella said. 
He was recorded on tapes, some of which were played in the documentary; Minnella doesn't know what happened to others.
WASHINGTON PORSCHE DRIVER FLEES TO CHINA AFTER WILD VIDEO SHOWS CAR SPEEDING OFF HIGHWAY, KILLING PASSENGER
"I don't know if they've been destroyed or what, but I certainly heard them enough times," he said. "And it wasn't the voice of an 11-year-old kid."
Witness statements claimed the "police chief actually witnessed the boy levitate, and he also witnessed objects being thrown around the room," Minnella said.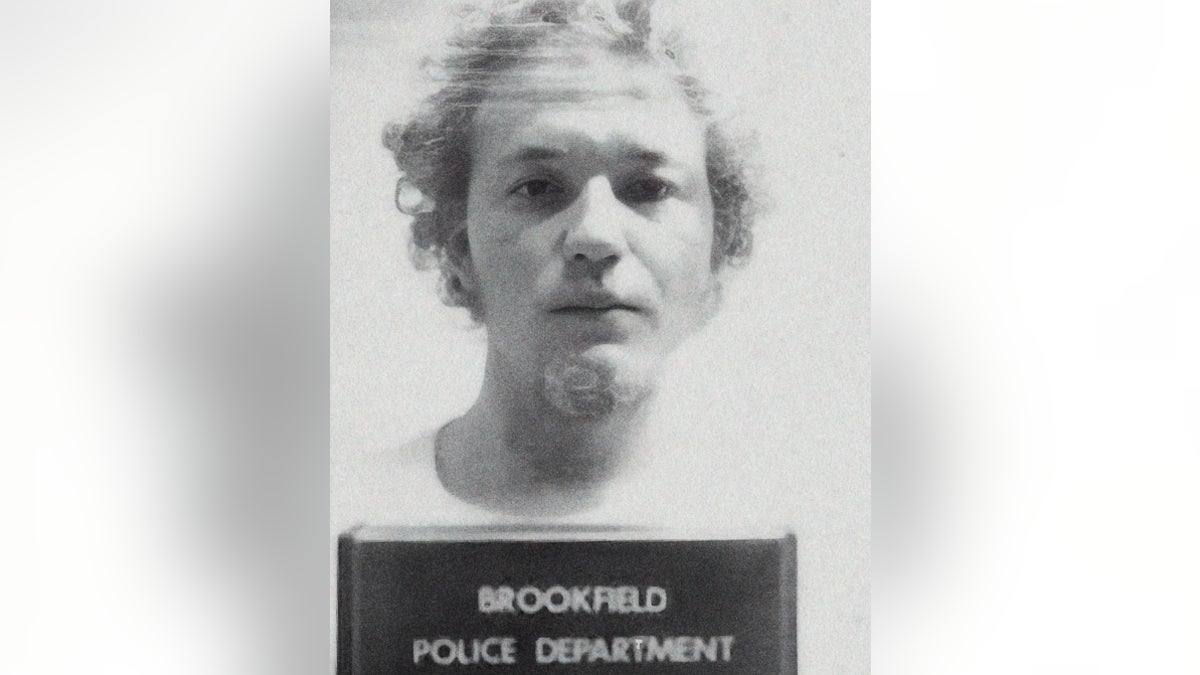 There were five priests assigned to Glatzel's ongoing "exorcisms," according to the renowned lawyer, who noted only one was mentioned in the Netflix documentary. 
During one exorcism in a church in Connecticut, Glatzel "had a tremendous amount of strength" and went after one of the priests, Minnella said. 
TEXTS, LETTERS FROM MAINE MASSACRE SUSPECT'S ARMY COLLEAGUES WARNED HE THREATENED 'SHOOTING UP PLACES'
"Arne jumped on (Glatzel) and said, 'You leave him alone. Take me. Enter my body,'" Minnella said. "And the priests are saying, 'Don't do this.' And the Warrens are telling him, 'Don't do this.' But he continued. He challenged the devil."
That's when Johnson's family believes a demon transferred from Glatzel to Johnson.
Time between the 'transference' and the murder
Then months of unexplained, disturbing incidents happened, like when Johnson put his fist through a chest of dresser drawers "with no explanation." 
"He started to act bizarre, and everyone was worried about him," Minnella said. "After the exorcism where Arne challenged the demon, he was given a cross with a chain."
KRISTIN SMART'S KILLER NEARLY DIED DURING ALLEGED PRISON ATTACK BY INMATE WHO MURDERED 'I-5' STRANGLER
At the time, Johnson worked as an arborist, and he fell 100 feet from a tree and landed on his back.
"He didn't have one mark on his body. Nothing wrong with him," Minnella said. "And the chain was gone, but the cross was still there, intact on his sweater."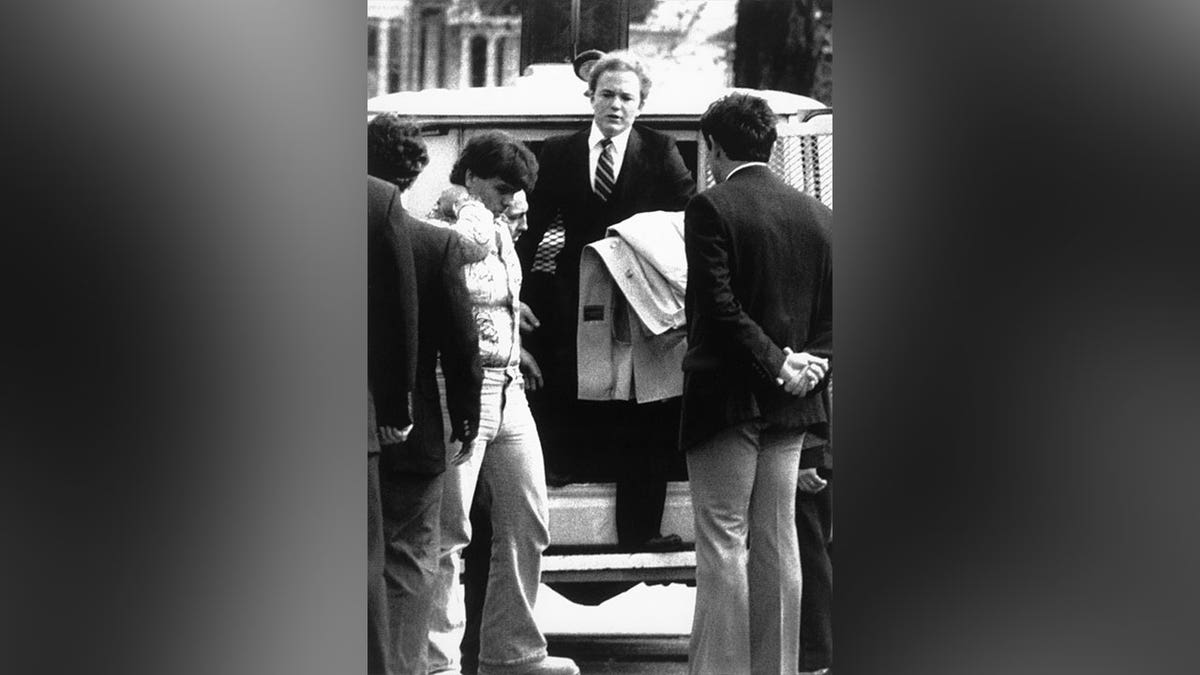 And Lorraine Warren, a paranormal investigator who gained fame during "The Amityville Horror," went to the police and said "a tragedy is going to occur."
"She said, 'Somebody is going to get killed.' This is months before the murder," Minnella said. "It wasn't like he killed somebody and then said, 'Oh, he's possessed.'"
'I'm going to spend my life in prison'
Minnella traveled to England to meet with defense lawyers who had argued a demonic possession defense as he prepped for trial.
"Our argument was, anything that shows there wasn't a specific intent should be allowed in," he said. 
KIDNAPPING SURVIVOR REMEMBERS DRAGGING 'COLD, HEAVY CHAIN' FROM CAPTOR'S DUNGEON DURING RESCUE
But the judge didn't allow this defense because it was "unscientific," according to Minnella, who said the judge "wouldn't let us produce the witnesses that we had.
"It never got to this point, but the Catholic Church was so afraid that they hired a lawyer to quash subpoenas of the priests that were involved in the exorcisms."
WATCH FULL FOX NEWS DIGITAL INTERVIEW WITH MARTIN MINNELLA
After the judge issued the ruling, Johnson turned to his lawyer and said, "I'm going to spend the rest of my life in prison for something I didn't do, or something I don't remember doing."
Minnella had to pivot and concocted a "half-baked" self-defense angle.
"The number of wounds like that would negate self-defense," Minnella said. "Any one of those blows to the heart could've killed him."
But that was the best they had to work with. 
Trial starts, and 'weird' stuff happens
The first day of the trial, lights flickered on and off, Minnella said. Maintenance crews tried to fix them, but couldn't get them working. 
Day two, "I believe, in jury selection, something happened to a prospective juror's family. We had to postpone," Minnella said. "There were all these bizarre things that kept happening to all of us."
Prosecutors argued Johnson and Bono were drinking, and an argument escalated to physical violence.
TEXTS, LETTERS FROM MAINE MASSACRE SUSPECT'S ARMY COLLEAGUES WARNED HE THREATENED 'SHOOTING UP PLACES'
Johnson was convicted in November 1981 on a reduced charge of first-degree manslaughter and spent about five years in prison of a 10-to-20 year sentence. 
Looking back, Minnella said even though they couldn't introduce their planned defense, the case was splashed across the front pages of virtually every major newspaper in the country, discussed in depth on every primetime news show and known all over the world.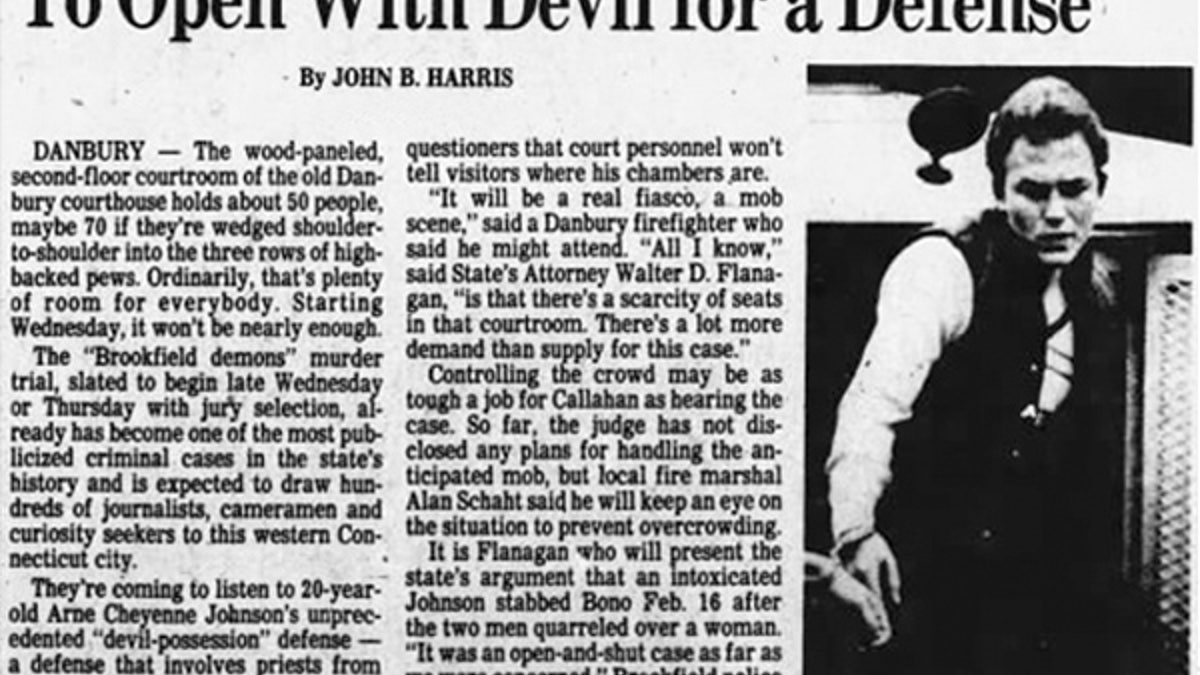 And it worked in their favor.
"So even though the judge wouldn't allow the jurors to hear our case, they watched television, they read People Magazine, they read the front pages of the paper. They all knew what this case was about," Minnella said. 
EERIE 'GHOST' PHOTOS, TOYS FOUND IN WALLS OF MAINE 'HAUNTED HOUSE': HOMEOWNER
Johnson's case was presented at a time when the Catholic Church fought against the idea it was performing exorcisms despite the archbishop assigning a team of five priests to Glatzel's case. 
That changed drastically in 1999, when the Vatican released new guidelines on exorcisms, which were approved by Pope John Paul II. 
In a Latin text, "De Exorcismis et Supplicationibus Quibusdam" (Of Exorcisms and Certain Supplications), the Vatican cautioned that exorcists, "first of all, must not consider people to be vexed by demons who are suffering above all from some psychic illness." It cautioned against treating as possessed "victims of imagination."
With that change, Minnella believes he would've been able to present the jury with his planned defense and win the case. 
"I believe the courts would have let it all hang out," Minnella said. "This is what these priests saw. This is what the bishop saw. They (The Catholic Church) just don't assign five priests if there's no credibility to these allegations."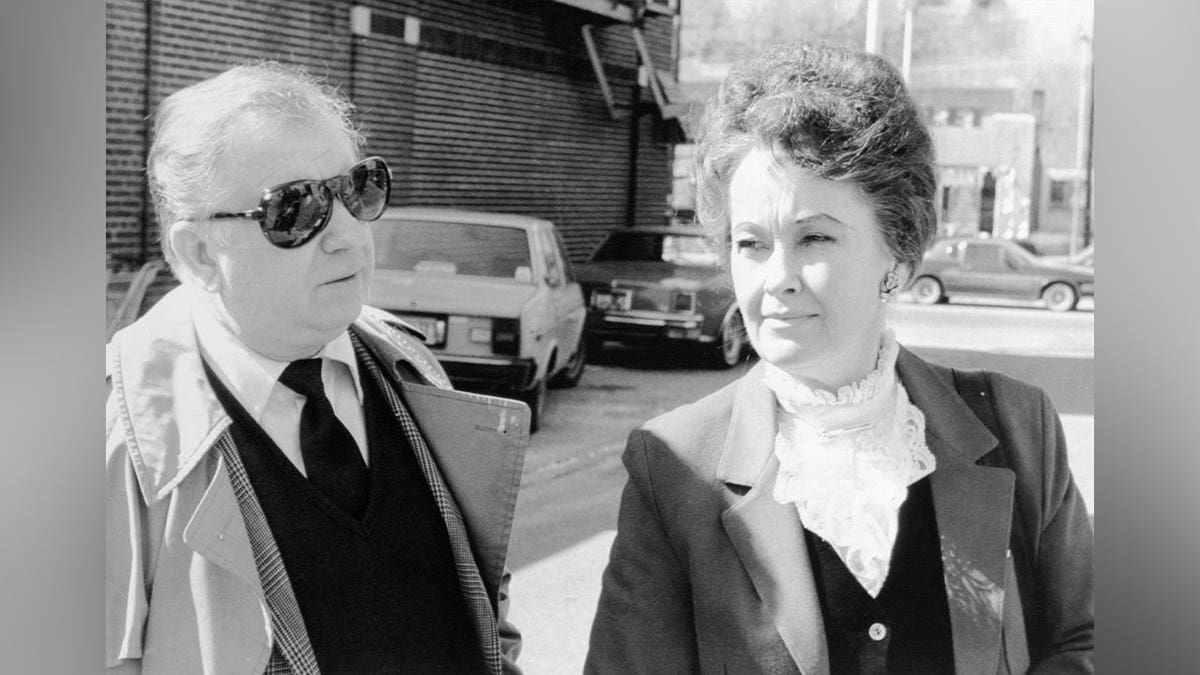 Was it all a hoax?
The case still creeps out the true-crime community more than four decades later, but Glatzel's brother, Carl, has said in interviews over the years he believes it was all a hoax. 
In June 2021, Carl told the Hartford Courant his brother suffered from a mental illness as a child and even sued Lorraine Warren and author Gerald Brittle in 2007. The case was ultimately dismissed. 
"That's why I moved out of Connecticut," Carl told the local newspaper. "I never did believe in the bulls—."
CLICK HERE FOR MORE TRUE CRIME
Johnson and David's sister, Debbie, got married in 1985 while Johnson was in prison. She died shortly before his release. 
Bono's death had nothing to do with David, his brother Carl said in the documentary. 
"There's nothing demonic in this. Arne was very possessive of Debbie. There was speculations and rumors that Debbie was having an affair with Bono," Carl said, according to Time magazine.
CLICK HERE TO GET THE FOX NEWS APP
Director Chris Holt, who sat with David, Alan and Carl Glatzel, as well as Arne Johnson, told Netflix, "There are people who tell lies, but I sat down with David and Arne and Carl, for hours on end, and their stories never changed."
"I think they were telling me the truth — but it's their interpretations of the truth rather than it being a hardened fact. But they believed — and I believed — what they were saying is truthful," he said.