Health officials issued a warning after two bats in Salt Lake County, Utah, tested positive for rabies and hundreds infiltrated a school.
One bat was found Aug. 26 at 1000 West and 6970 South in Midvale, and the other on Aug. 29 at Smith Field Park in Draper, the Salt Lake County Health Department said in a Friday news release.
There were no confirmed exposures to the bat in Draper, but the Salt Lake County Health Department has urged parents whose children regularly go to the park to ask their kids about encountering a bat, and contact the department if anyone touched or was touched by a bat.
CLIMATE CHANGE, DISEASE, HABITAT LOSS KILLING BATS ACROSS NORTH AMERICA, ACCORDING TO SCIENTISTS
Health officials recommended that the two people who encountered the bat reported in Midvale should get rabies prevention medication.  
Symptoms of rabies in humans may include insomnia, anxiety, slight or partial paralysis, hallucinations, difficulty swallowing and the development of a fear of water. The disease is considered 100% fatal once symptoms are observed, the news release said.
Hundreds of bats were found in and out of campus buildings the first week of school at Highland High School in Salt Lake City, according to FOX 13. 
"As teachers were coming back into the building, one of the teachers reported a rattling in the air conditioning," Salt Lake City School District spokesperson Yándary Chatwin told the TV station. "They looked inside the unit and there was a nest inside that HVAC unit."
TEXAS CAPITAL AUSTIN LOOKS TO HIRE FULL-TIME BAT BIOLOGIST TO TRACK ITS MASSIVE COLONY OF THE FLYING MAMMALS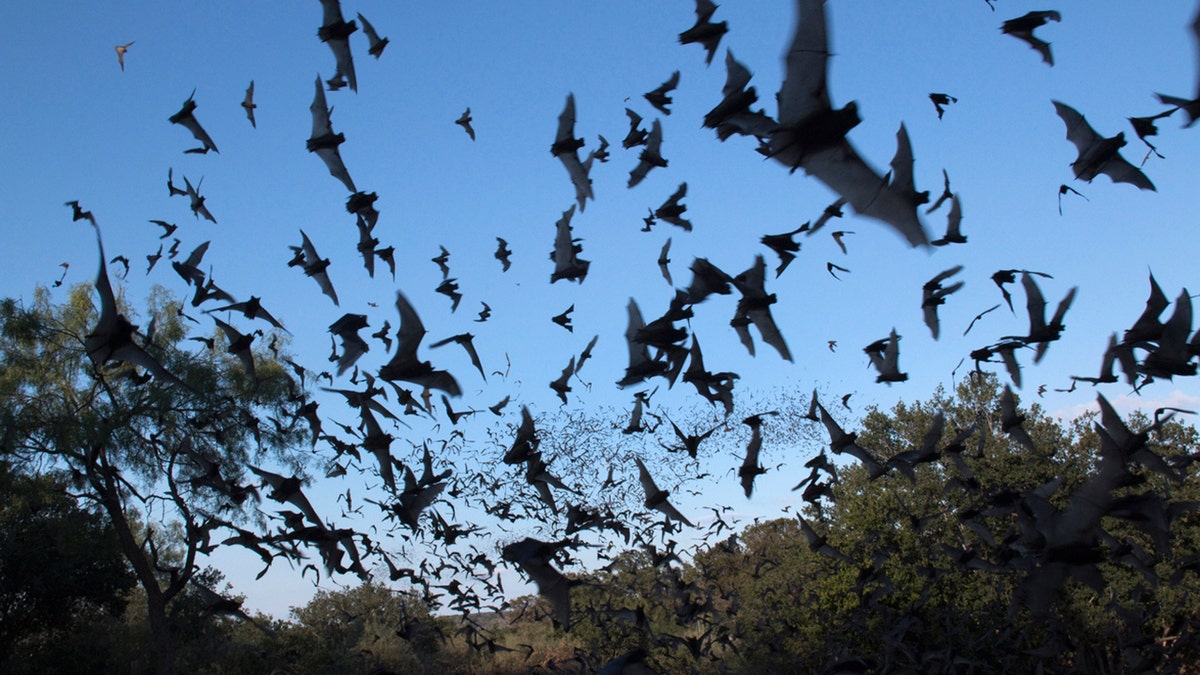 Healthy bats are generally not considered dangerous to humans, but rabid ones may behave erratically and be found in areas where they otherwise might not be found.
Officials advised that anyone who sees a bat on the ground or in an unexpected location should report it to local animal control, and be sure not to try to catch, harm, or otherwise touch it, and keep children and pets from getting close to it.
CLICK HERE TO GET THE FOX NEWS APP 
State law prohibits intentionally harming bats, due to them being considered a valuable part of Utah's ecosystem.