A Pennsylvania police officer was arrested this week in connection with transporting an illegal immigrant, according to federal court documents. 
The Bethel Park Police Department said it was notified Thursday that Lt. Blake Babin was taken into custody by the FBI.
"The Bethel Police Department cannot make any comment due to this being a personnel matter," the department said in a statement. 
Babin is charged with transporting an illegal alien, a court complaint said. 
GRIEVING MOTHER DEMANDS 'SECURE' BORDER, VOWS TO BE DAUGHTER'S 'VOICE' AFTER ALLEGED MS-13 MEMBER MURDERED HER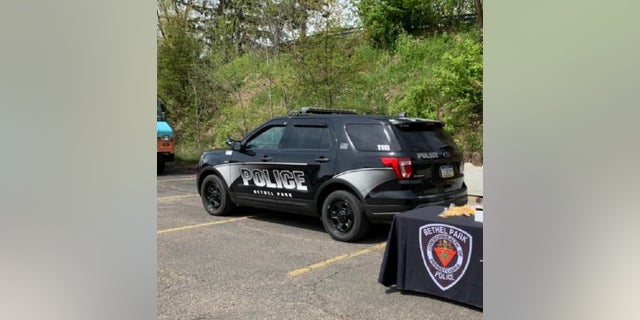 Federal prosecutors allege he knew that someone identified in court documents as "AMTH" entered and remained in the United States illegally from Oct. 20, 2022 through Dec. 3 of that year. 
ILLEGAL IMMIGRATION NOW COSTS US TAXPAYERS $151 BILLION A YEAR
He allegedly transported and attempted to transport and move "AMTH" despite knowing he was in the country illegally. Authorities have not disclosed the relationship between Babin and the illegal immigrant. 
Babin has been with the police department since 1990 and is in charge of patrol, traffic officers and the dispatch center. 
CLICK HERE TO GET THE FOX NEWS APP
He faces up to five years in prison and up to $250,000 in fines.