Officials in Pennsylvania say they believe escaped murder convict Danelo Souza Cavalcante broke into a home in Pocopson Township.
Cavalcante escaped from the Chester County Prison on Thursday morning and the U.S. Marshals Service says he's also "wanted for a homicide in Brazil." Officials believe he's headed south.
Immigration officials said they aren't sure when exactly he entered the U.S., but told Fox News Digital that he was not "inspected or admitted by a U.S. immigration official."
During a Saturday afternoon press conference, Chester County District Attorney Deb Ryan said that officials believe Cavalcante broke into a home, but was stopped.
ESCAPED MURDER CONVICT DANELO CAVALCANTE SPOTTED ON RESIDENTIAL CAMERA, LAW ENFORCEMENT SWEEPING AREA
"There's a strong belief that it was Mr. Cavalcante who went into this home and was thwarted by a homeowner at the time. He matches the description, but we have not been able to confirm to the homeowner who saw him face to face at the counter," Ryan said, speaking to the break-in in the Pocopson Township home.
The alleged intruder was described as a "small man wearing a backpack," which Ryan says fits the description of Cavalcante.
Earlier on Saturday, the Chester County District Attorney's Office announced that the man was spotted in a residential area over the weekend.
MANHUNT FOR ESCAPED CONVICTED MURDERER DANELO CAVALCANTE ONGOING IN PENNSYLVANIA, $10,000 REWARD OFFERED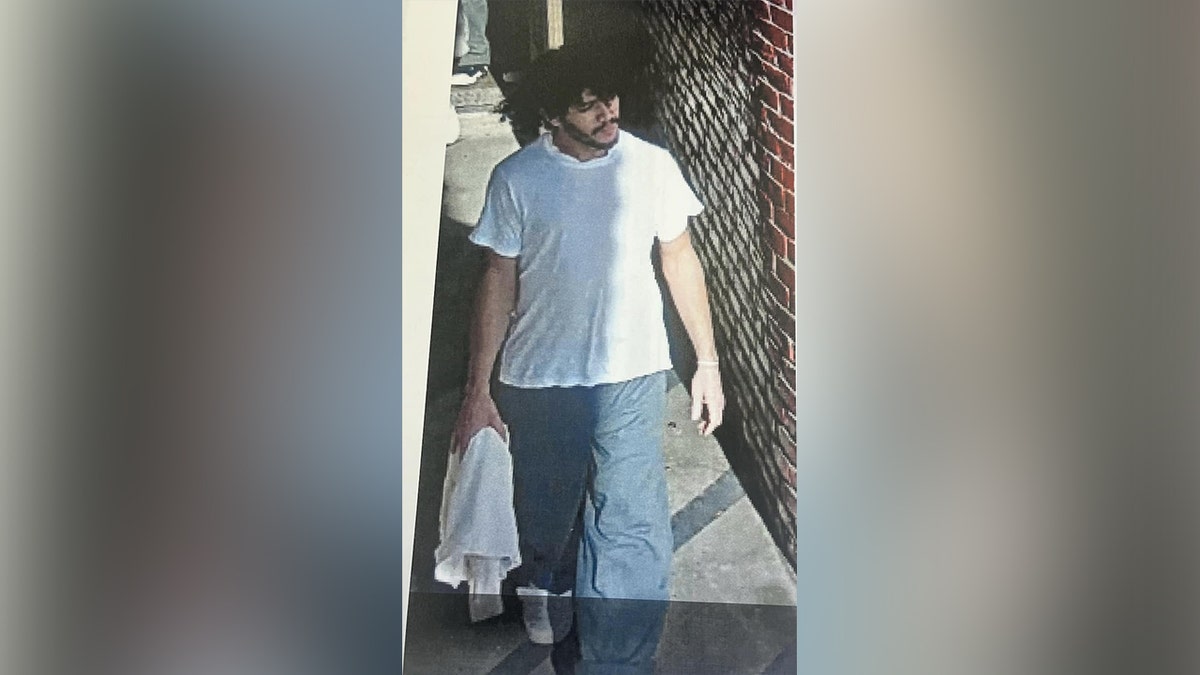 "Escaped murderer, Danelo Cavalcante, 34, of Royersford, PA, was observed on a residential surveillance camera on September 2, 2023, at approximately 12:30 a.m. in the 1800 block of Lenape Road, approximately 1.5 miles from the prison," the office wrote on social media.
"He was wearing pants, a light-colored t-shirt, and white sneakers. His appearance has remained unchanged. He has long, black curly hair and is wearing a backpack. Police also received a report of an attempted burglary at 11:30 p.m. in the 1000 block of Ballintree Lane in Pocopson Township.," it added.
The sighting occurred in Pocopson Township, and Ryan is encouraging residents to stay inside.
CLICK HERE TO GET THE FOX NEWS APP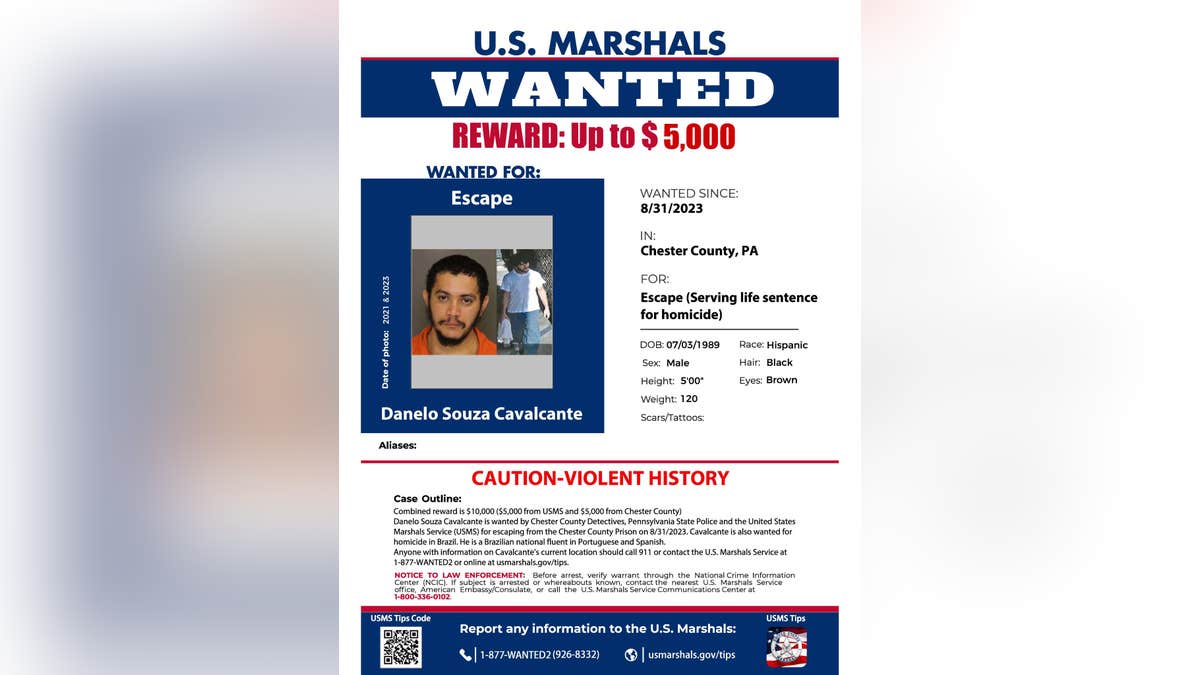 Cavalcante was convicted of murdering his ex-girlfriend in 2021 and sentenced to life in prison.
"Law enforcement is requesting that residents in the area remain indoors at this time. Lock your vehicles. Review your surveillance cameras and contact police if you observe anything suspicious. Danelo Cavalcante is considered an extremely dangerous man. Please remain vigilant in assisting with this search. If you see this individual, do not approach him. Call 911 immediately," Ryan said.
Fox News' Timothy H.J. Nerozzi contributed to this report.