A passerby caught a man catching a fish with his bare hands on a flooded California road.
"He's going to have dinner tonight," Danielle Garcia can be heard while capturing the moment in Watsonville. The man holds up the large fish for her and others to see. 
The video was filmed in the same area where the Pajaro River's levee was breached by flooding that pummeled the state. 
The Golden State is welcoming another atmospheric river late Monday, renewing the flash flooding threat for much of the state. 
CALIFORNIA BRACING FOR ANOTHER ATMOSPHERIC RIVER AS VIDEOS OF LAST WEATHER EVENT STUN
"The tropically-infused system is also creating dangerous conditions in mountain communities where heavy rain is once again set to fall on feet of snow left over from a historic winter storm late last month, triggering worries of 'roofalanches,'" FOX Weather reports. 
Rain is projected to increase in intensity and coverage Monday night, spreading into the Bay Area, Central Valleys and as far south as Santa Barbara into Tuesday morning.
MONTEREY BEACH, CALIFORNIA, LEVEE BREACHED AMID ATMOSPHERIC RIVER THAT FORCED EVACUATIONS, WASHED OUT ROADS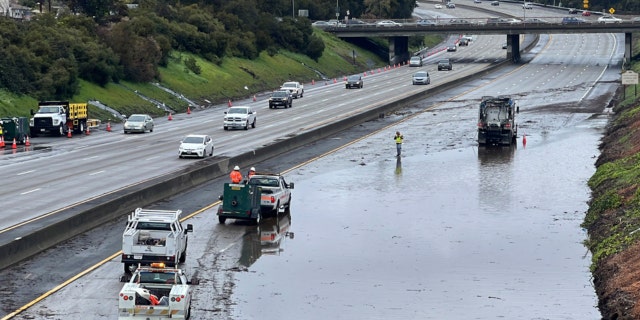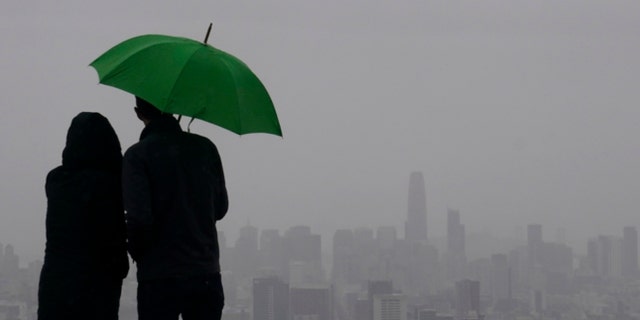 CLICK HERE TO GET THE FOX NEWS APP
"This upcoming storm will mark the state's 11th atmospheric river of the winter. So far the storms have alleviated drought conditions that have dragged on for three years in California," FOX 11 Los Angeles reports.
Along with snow and rain power outages are possible due to strong wind gusts. 
Yosemite National Park has been closed since late February due to the massive amounts of snow it has gotten from recent weather events. The latest Twitter update from the park says it is eyeing a March 17 reopening.