Two of Maggie Murdaugh's college friends want her remembered as a wife, a mother and a daughter, rather than as "the wife that was murdered" by Alex Murdaugh.
A Colleton County jury found the disgraced South Carolina lawyer guilty of fatally shooting Maggie, who was 54 at the time, and their 22-year-old son, Paul, on his Islandton, South Carolina, hunting estate called Moselle.
"She wasn't the type of person that would stand out in a crowd, but she was always there to back everybody up," Maggie's University of South Carolina friend, Shellie West, told "48 Hours."
Maggie's other college friend, Caroline Price, said the 54-year-old "wasn't flashy at all" and could even be "shy."
ALEX MURDAUGH: TIMELINE OF ONCE-POWERFUL SOUTH CAROLINA LAWYER'S SPECTACULAR DOWNFALL
They also described Maggie as a devoted mother and "dutiful" wife.
ALEX MURDAUGH FALLOUT: DEATH OF BUSTER MURDAUGH'S HIGH SCHOOL CLASSMATE BACK IN SPOTLIGHT AFTER VERDICT
"She loved her family — I mean, her boys. She also was very close to her parents and her sister," Price told the outlet. "She was a dutiful wife, supporting Alex. So she just supported him, was quiet. She was a good mom. She doted on those boys, almost too much."
Price added that Maggie "was happy and proud and very loving" of her sons. Price described her as "fun" and "witty" and full of love.
MURDAUGH FIRST RESPONDER REVEALS NEW CRIME SCENE DETAILS AFTER GUILTY VERDICT
West wants to remember Maggie for the person she was rather than as a victim of Alex's crimes.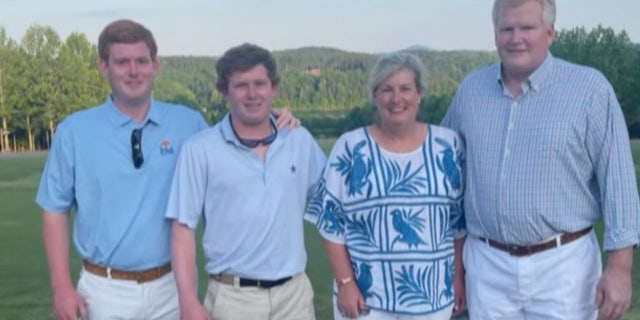 "She was a person. She was a mother. She was a sister. She was a friend. She was a daughter. She's not the wife that was murdered. I mean, we don't want her to be remembered that way," Price said.
PROSECUTORS WILL TIE ALEX MURDAUGH 'UP LIKE A PRETZEL' DURING FINANCIAL CRIMES TRIAL, VICTIMS' ATTORNEY SAYS
Alex was sentenced to life in prison for the June 7, 2021 murders of his wife and son. He is now facing trial for his alleged financial crimes.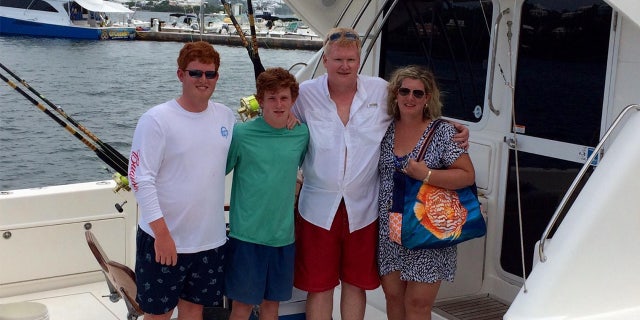 CLICK HERE TO GET THE FOX NEWS APP
Alex is accused of embezzling money from his family's law firm and its clients. He is facing 99 financial crimes stemming from 19 separate indictments and totaling nearly $9 million.
Prosecutors argued during his murder trial that Alex's financial crimes were the motive behind his killings, saying he wanted to divert attention away from his alleged embezzlement schemes at the time.