A 46-year-old Illinois man and a 16-year-old have been charged after allegedly attacking police officers in Chicago with wooden flagpoles over the weekend, according to police and local reports.
Arturo Rodriguez, of Cicero, and the juvenile allegedly attacked the officers in the Little Village neighborhood early Saturday during a celebration for Mexican Independence Day.
Rodriguez is accused of striking an officer who was on the ground in the back of the head with a wooden flagpole as officers tried to chase and arrest two teens, the Chicago Tribune reported citing court records.
The teens had fired gel pellets from toy guns at officers, the report said.
KILLER AT LARGE AFTER ADULT COUPLE, 2 CHILDREN AND 3 DOGS FOUND SHOT TO DEATH IN ILLINOIS HOME
A police report obtained by the newspaper says the officer was "defenseless" when Rodriguez allegedly attacked him, and that the officer sustained bruising and swelling.
Another officer suffered a severe cut to an ear when an unknown attacker hit the officer in the head with a wooden pole, the report said.
ILLINOIS WOMAN ARRESTED FOR ALLEGEDLY BATTERING FOUR CHICAGO COPS: POLICE
The 16-year-old was charged with two felony counts of aggravated battery on a peace officer and two misdemeanor counts of resisting or obstructing a peace officer, Chicago police said.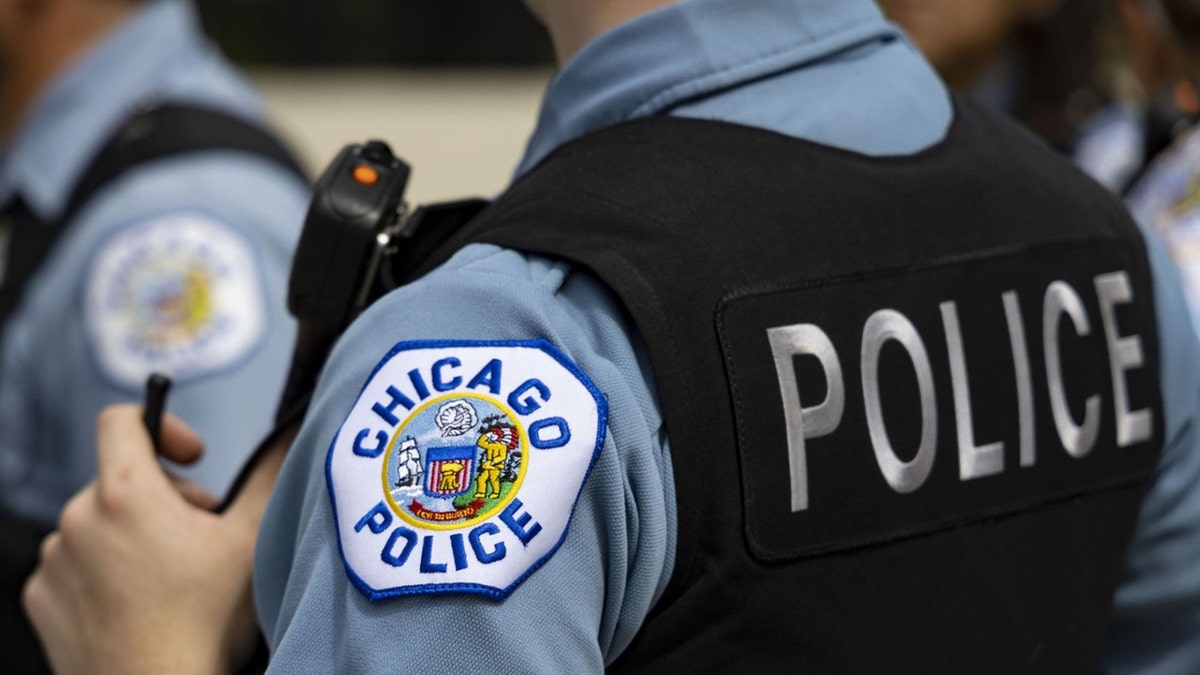 Rodriguez was arrested at the scene. He, too, was charged with a felony count of aggravated battery on a peace officer, according to police.
Rodriguez had pleaded guilty to attempted murder in 1994 and was sentenced to 10 years in prison, according to local reports.