A costumed gunman fatally shot a man during an argument in downtown Houston, and the two "persons of interest" remain on the loose.
The shooter – wearing a "yellow and black costume" with a yellow-and-black-striped tail with a hoodie – shot a man twice in the chest around 1:20 a.m. Thursday, police said. 
The other suspect is described as a man with long, black hair wearing a pink or orange T-shirt.
The victim was a 20-year-old man whose name has not been released. He was rushed to the hospital, where he was pronounced dead.
REAL-LIFE 'DEVIL MADE ME DO IT' CASE OF ARNE CHEYENNE JOHNSON 'SCARED US S—LESS': LAWYER
The victim and his family crossed an intersection where one person in a costume and another with a camera and tripod were set up. 
The two groups "exchanged words," Houston police said during a press conference.
POLICE RESCUE WOMAN FROM SERIAL KIDNAPPER IN SHOCKING BODYCAM VIDEO
It appears as though the tripod was pushed or kicked, Commander Chris Hassig said, although there is no audio on the surveillance video to tell what was said or why it escalated.
After the shooting, the suspects went to "several" bars or restaurants in the area, and investigators continue to work leads, Hassig said. 
WATCH SURVEILLANCE FOOTAGE OF SHOOTING
In the surveillance footage that police released, they were spotted getting into a white Mazda hatchback with three stickers on the back left window and another sticker on the rear window. 
"We would like to speak to them to get their version of events," Hassig said. 
Chief Troy Finner said this was "an isolated incident" at the intersection of Austin and Lamar streets in a bustling area of the city's downtown, which he stressed is "a safe area."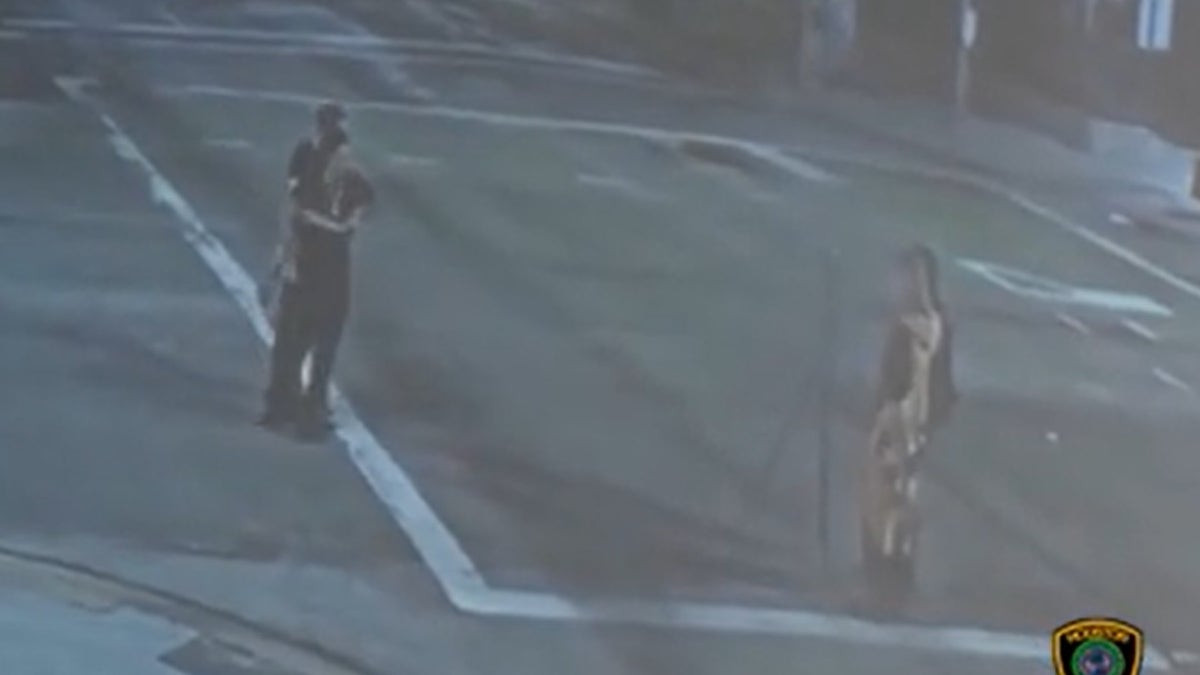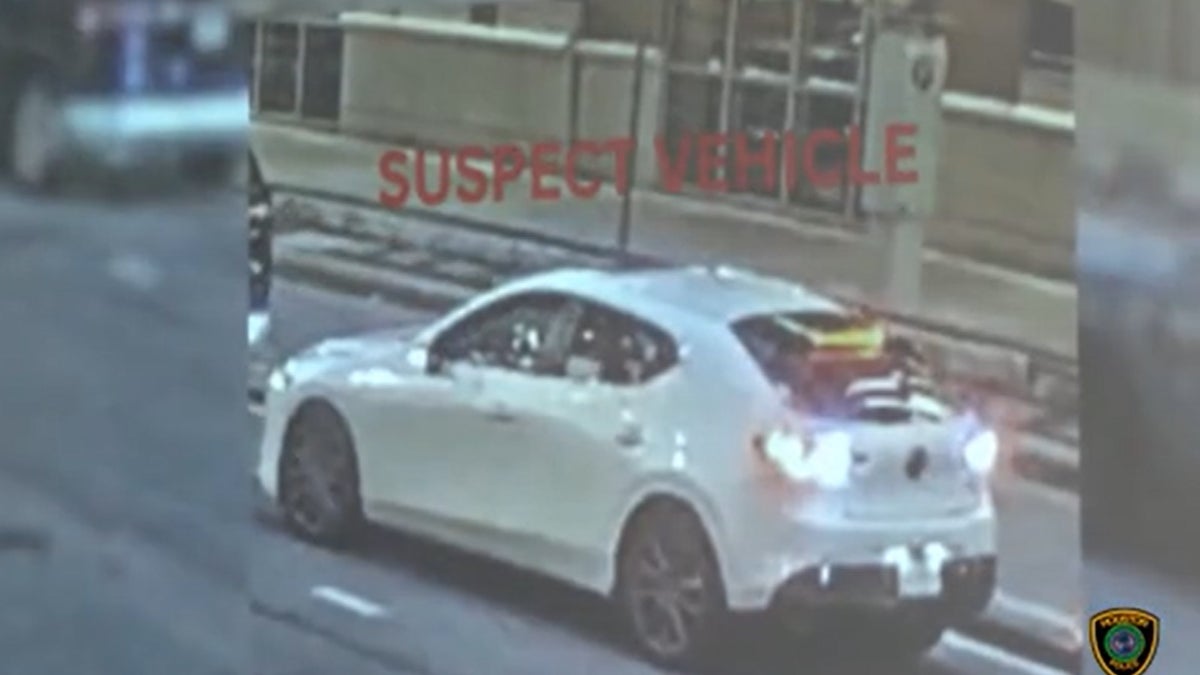 He urged the suspects to turn themselves in and for potential witnesses to come forward with tips.
Police are looking for the actual costume, as well, according to Hassig. 
CLICK HERE TO GET THE FOX NEWS APP
The suspects were spotted in T-shirts as they got in the Mazda and drove off. It is unclear what happened to that costume. 
The investigation remains ongoing.