Tom Weitzel was a three-year "rookie" of the Riverside Police Department in Illinois in 1987 when he was ambushed by an armed Chicago gang member in a car who shot him in the chest and left him for dead.  
"The back door of that vehicle swung open … and a person rolled out, literally rolled out combat style," Weitzel reounted to Fox News Digital of the Aug. 12, 1987, shooting. The suspect had a pump shotgun and fired at Weitzel, sending birdshot flying at the cop's chest and face. 
"Next thing I knew, I was shot. And it lifted me off the ground," he recalled. "I fell backwards from the shotgun blast and hit the back of my head against the bumper of the squad car. And it momentarily knocked me out."
Weitzel, who retired as Riverside's police chief in 2021, is speaking out about the shooting 36 years later after "coming to grips" with a dispatch audio recording that captured the moments immediately before and after the shooting.
TEMPLE POLICE SHOOTING SUSPECT SHOT OFFICER 3 MORE TIMES AS COP LAY ON GROUND WITH HEAD WOUND: OFFICIALS
He recently became an ambassador for the National Law Enforcement Officers Memorial Fund, a group that works to honor "the fallen, telling the story of American Law Enforcement and making it safer for those who serve." The organization published the audio last month to highlight Weitzel's harrowing experience. 
"I was given that tape seven years after the shooting. I was given it, and I listened to it once," he said. He explained that, shortly following the shooting, he and his wife started a family. With young kids at home and Weitzel working on his career, the tape sat dormant until roughly four months ago. He listened to the audio with his three adult children, who all work in law enforcement, explaining he didn't want to publicly release the tape until they had the opportunity to hear it. 
TEXAS POLICE OFFICER SHOT, KILLED DURING PURSUIT OF 2 MEN ALONG SOUTHERN BORDER
"I never played it for them until four months [ago], because, for the first time ever, I was gonna allow it to be released under the National Law Enforcement Officers Memorial Fund, where I serve as an ambassador. And I didn't want that to be public without them hearing," he said. 
He noted that his "wife certainly did not want to hear it." 
The nearly two-minute audio clip, which Weitzel also provided to Fox News Digital, opens with the young cop telling dispatch he's checking on a car illegally parked on the street, noting "it's dark and got one of its doors open."
"Vehicle's got no plates, looks like a beater … I don't see anybody in it, but it's got those darkened windows," Weitzel is heard saying in the call ahead of the shooting.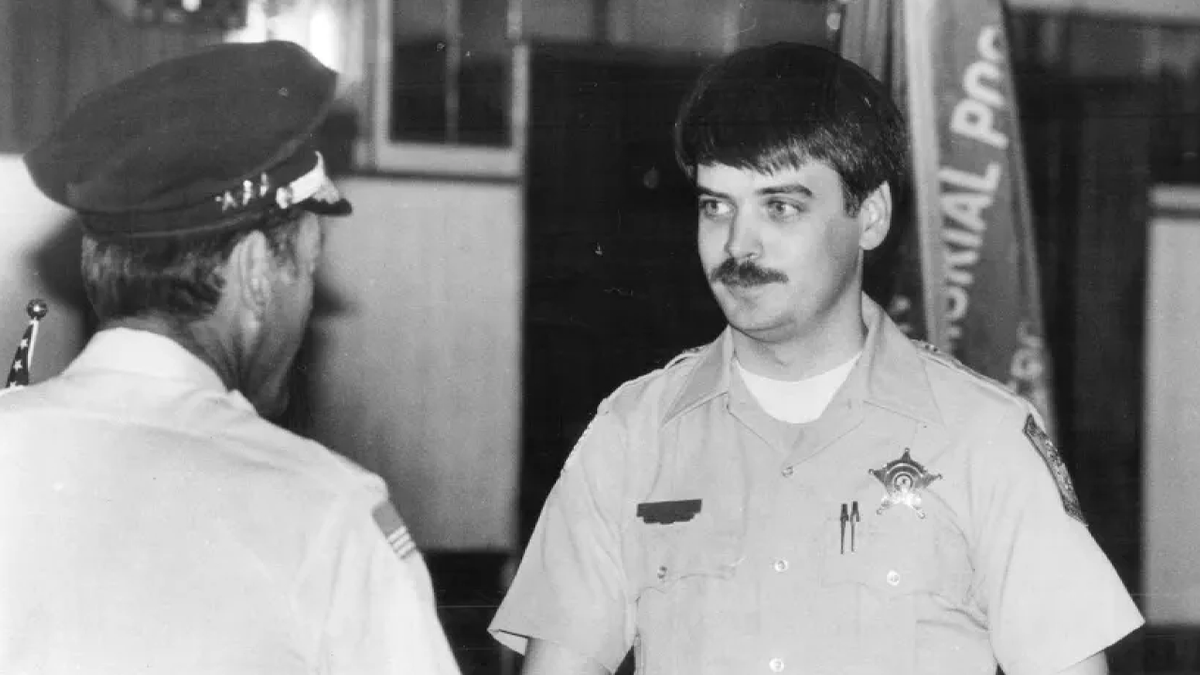 Seconds later, Weitzel tells dispatch he's been shot. 
"Emergency, emergency … I've been shot. It's a home invasion. They're armed," he says. 
"I've been shot. They're armed with shotguns. … The car is fleeing eastbound. I can't pursue them. I've been shot in the chest," he says. "Emergency, get me an ambulance here right away."
Riverside is a small community of roughly 9,000 residents located roughly three miles west of Chicago. Weitzel was shot in a residential neighborhood he described as "upper middle class."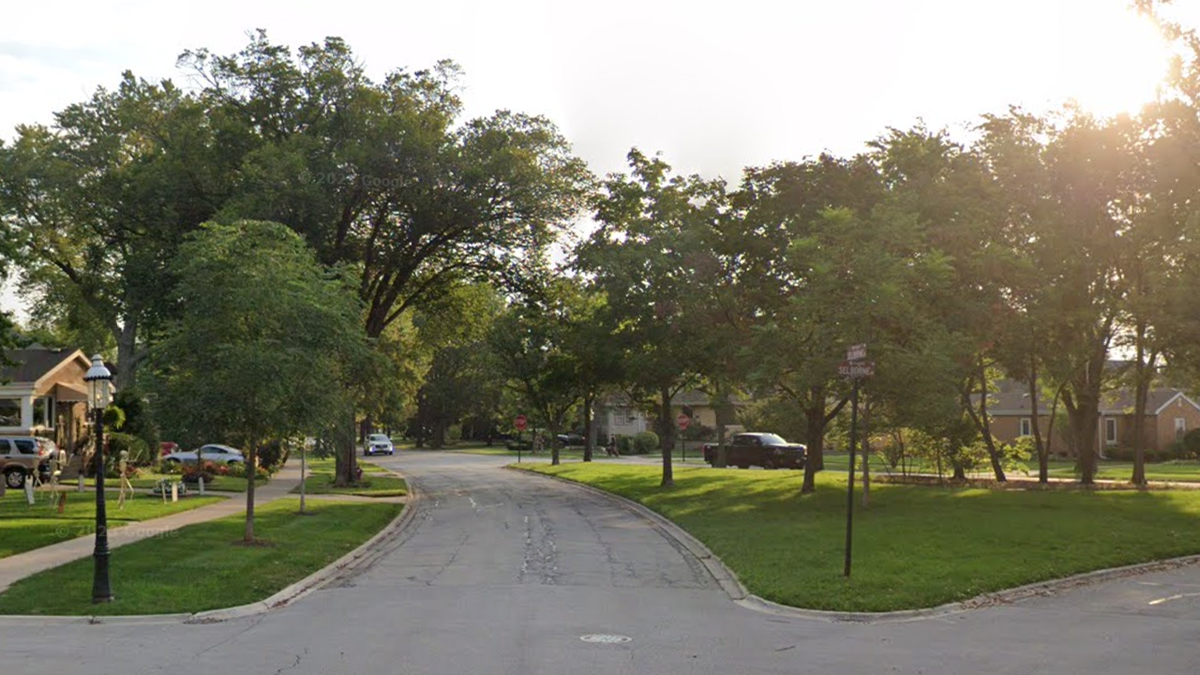 Weitzel explained to Fox News Digital that Riverside was designed by famous landscape architect Frederick Law Olmsted, who designed Manhattan's Central Park. He said the town's streets are largely curved and winding and lined with antique gas streetlights. Parking on the streets in Riverside between 2 a.m. and 6 a.m. was — and still is — illegal "because of those streetlights," Weitzel said. 
He encountered the car at about 3 a.m. that August night and assumed it would be a simple ticket for illegally parking. 
WEST VIRGINIA POLICE OFFICER SHOT AND KILLED, SUSPECT IN CUSTODY AFTER INTENSE MANHUNT
What Weitzel didn't know was he was walking into a targeted home invasion set to be carried out by three Chicago gang members. The targeted home was owned by a local corrections officer involved in a decision to deny early release to a gang member, Weitzel said. 
"They were coming there to get revenge for denying that early release, and they were going to kill, probably the family, but certainly the individual that worked for the Department of Corrections," Weitzel told Fox News Digital. 
Weitzel apparently interrupted their plan and was shot and left for dead, he said. The birdshot even cut his radio wires, and he had to crawl back to his patrol car to radio for help. 
"I believe that the offender thought he killed me. Or if he didn't think he killed me, then he would have walked up to me while I was unconscious and shot me again," he said. "I believe that he thought in that close range that he killed me."
The shooter hopped back into the car with two others and fled as Weitzel came to after banging his head when he was shot. The suspects were not identified until years later, when the statute of limitations for prosecution had expired. 
The officer was rushed to the hospital, where, he said, doctors anticipated he would be dead on arrival. He was treated for broken ribs, burst blood vessels and an injury to his eye from the birdshot. He was wearing a bulletproof vest at the time of the shooting. His wife was given few details of her husband's injuries beyond the police chief at the time telling her her husband was shot and to get to the hospital. 
MISSING ILLINOIS POLICE CHIEF'S BODY FOUND AFTER STOMACH-TURNING COMPLAINT AGAINST GIRLFRIEND: DOCS
Weitzel is the first and only officer in Riverside's history to be shot in the line of duty. 
The young cop, who said new officers in the small department are considered "rookies" for their first five years on the job, returned to work about six weeks later after he was required to meet with a psychiatrist and psychologist to clear him emotionally from the trauma.
Weitzel took issue with some of the department's leaders who seemingly tried to pin blame on him for the shooting. 
"Well, he shot me, immediately knocked me out," Weitzel explained, calling the shooting an "ambush" attack. "And then, by the time I woke up from being knocked out, they were fleeing in the car, and I had nobody there with me. So, I called back for help. … Some of the first inclinations from them was like to try to blame me like, 'Why didn't you shoot them?.'"
The officer was even required to undergo hypnosis to try to better remember details of the car. 
"They sent me to this complete idiot who had no police training, who had no public safety training, and he attempted at a medical facility in LaGrange, Illinois, to put me under. And then he was trying to ask questions like, 'Tom, what color was the car?'"
Weitzel said the attempted hypnosis was a failure. 
"'This isn't working. I'm listening to you. I'm not under hypnosis.' It never worked. And they got very frustrated with me, even my department," he said.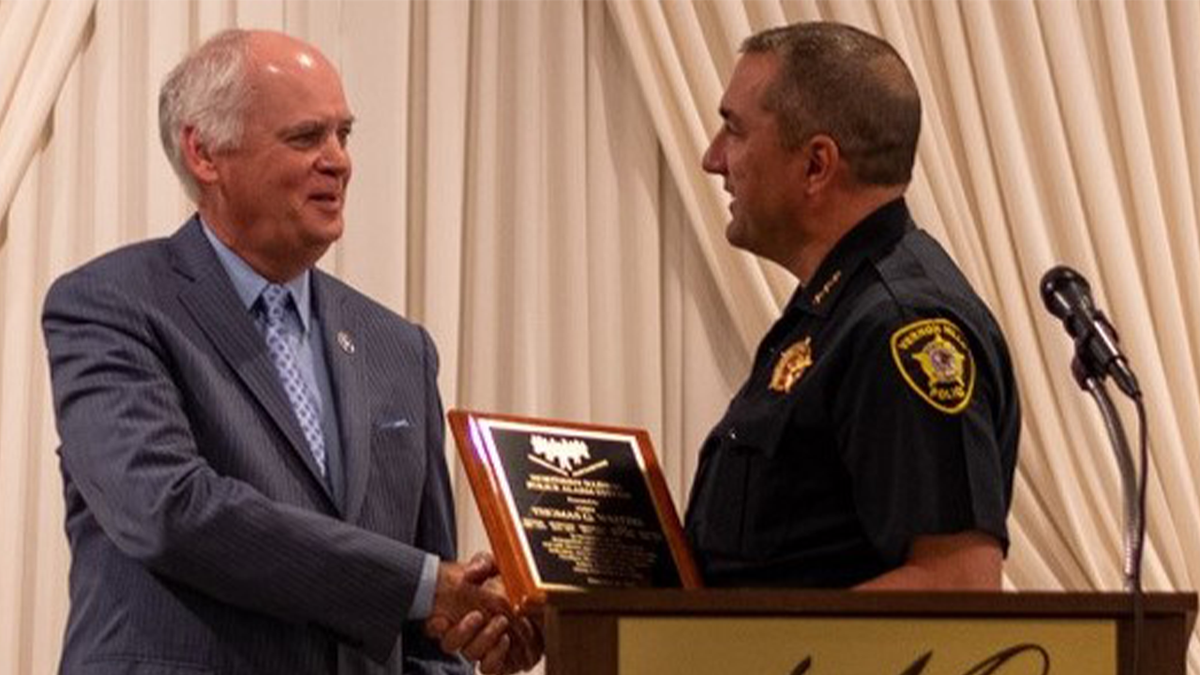 Weitzel has taken the entire experience to make positive changes at his department and in Illinois. 
ILLINOIS ENDING CASH BAIL A 'BACKDOOR' DEFUND MOVEMENT THAT WILL SPARK POLICE EXODUS: EXPERTS
The suspects in the case weren't identified until roughly four or five years later via an ATF tip on a gun running case, but Weitzel learned through the state's attorney's office it couldn't prosecute anyone in the case because the statute of limitations had run out. 
"It really angered me because, at that time in Illinois, you could write a bad check, a single bad check for forgery, and we could chase you for 30 years. But attempted murder of a police officer, they couldn't," he said. 
He teamed up with Republican state Sen. Judy Baar Topinka, who successfully amended the law so that there was no statute of limitations for the shooting of an officer in the line of duty. 
Weitzel said some of his peers even told him the shooting would end his career, but he went back to college to earn his master's degree and climbed the ranks of the department until 2008, when he became chief. 
ILLINOIS CASH BAIL ELIMINATION BUILT ON 'OVERDRAMATIZATION' PERPETUATED BY CITY LEADERS: FORMER POLICE CHIEF
"I thought, 'Well, you know, one way I can make a real difference is get into a leadership position that controls policy. And once I can draft policies that help law enforcement officers and direct the agency, I'll make a difference.' And that's how I ended up moving all the way up to the chief," he said. 
Since retiring in 2021, Weitzel continues helping the police community, serving as an ambassador for the National Law Enforcement Officers Memorial Fund. He travels the state to educate departments about line-of-duty deaths and how to ensure any officer who is killed while on the job is memorialized by the organization.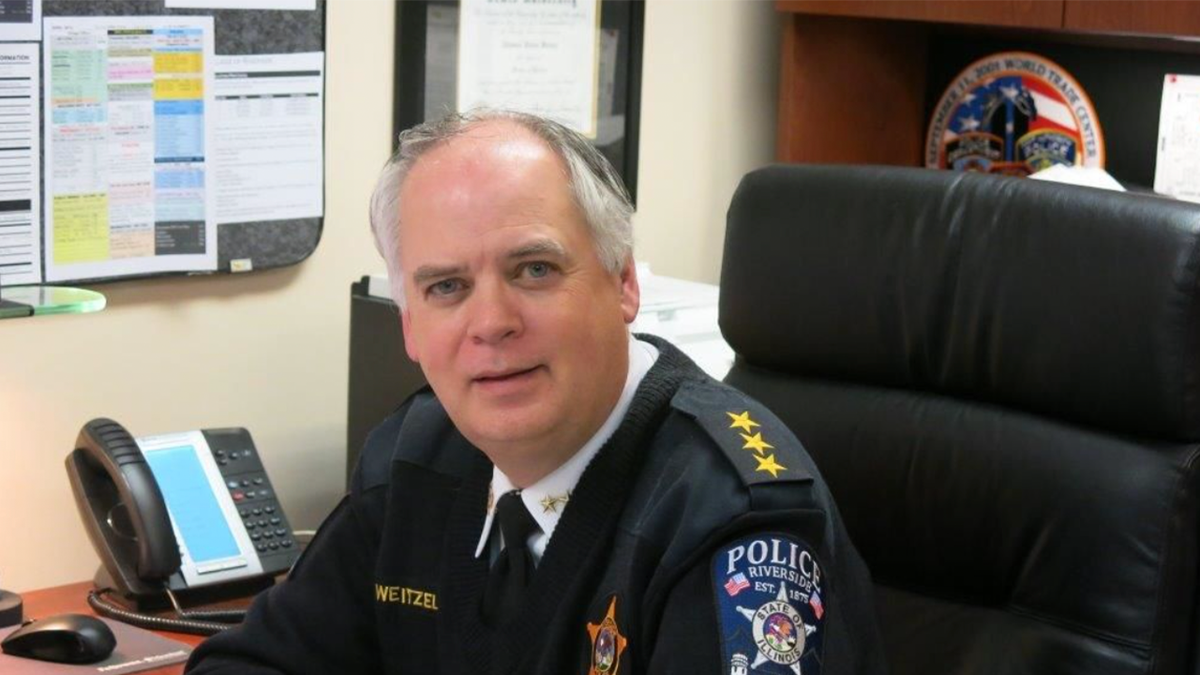 The CEO of the National Law Enforcement Officer Memorial Fund, Bill Alexander, told Fox News Digital Weitzel "exemplifies the best of the law enforcement profession."
"His bravery and courage under fire in 1987 marked the beginning of a long career of service and sacrifice. We were thrilled to accept Chief Weitzel as one of our inaugural ambassadors, where he continues to advocate on behalf of the men and women working the streets," Alexander said.
"As one of our many ambassadors, he helps us to fulfill our mission to honor the fallen, tell the story of American law enforcement and make it safer for those who serve."
Weitzel said his shooting 36 years ago is proof training for officers is crucial to power through unthinkable and dangerous situations. 
CLICK HERE TO GET THE FOX NEWS APP
"My basic training in the academy and the in-service training I received for the first three years — it's true — these statements that you hear whether you're in the military or a police officer, or maybe a firefighter who is trying to save his own life. … Your brain just clicks back to your training," he said. 
"That's why training is so good — and repetitive training — and I tested that it really works."