A security guard working at a Florida movie theater has been accused of raping a 15-year-old girl who was waiting for her mother to come pick her up, according to police.
Ocala authorities arrested and charged Augusta Williams, 31, with sexual battery of a victim less than 18 years old while armed after he allegedly targeted her when she was left alone outside the theater on Jan. 14.
"[T]he victim said she went to the theater with her friends to watch a movie and that she was dropped off by her mother. After the movie, her friend's grandfather arrived to pick up her friends, however, refused to offer the victim a ride home," a Wednesday news release from the Ocala Police Department (OPD) states. 
The victim attempted to call her mother "several times but could not get a hold of her," at which point Williams, "security guard for the theater … informed the grandfather that he would watch over the victim until she could get a ride home," OPD said.
CALIFORNIA MAN ACCUSED OF MURDERING PLUMBER, DUMPING BODY LATER DISCOVERED BY HIKERS IN MOUNTAINS
But instead of "watching over" the victim, Williams led her back inside the building and into an empty theater playing "Whale." The victim told police she assumed Williams was leading her toward an exit at the time. Video footage apparently shows Williams and the victim walking through the movie theater hallways together.
IDAHO MURDERS: BRYAN KOHBERGER SEARCH WARRANT UNSEALED
The 31-year-old led the victim toward the screen and then behind the curtains, where the alleged abuse took place.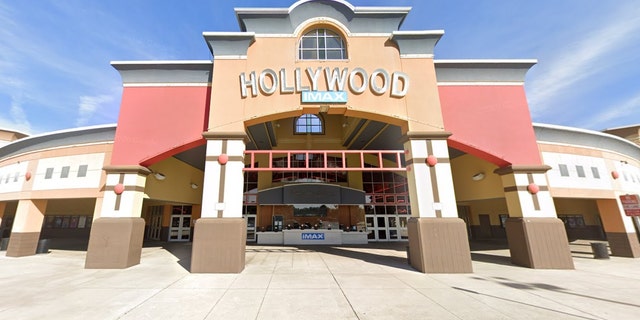 The victim apparently asked Williams — who was armed — to stop, but he continued and threatened her not to tell anyone "because he needed his job," an affidavit states.
BRIAN WALSHE'S ATTORNEY BREAKS SILENCE ON ANA WALSHE MURDER CHARGE, SAYS 'I INTEND TO WIN THIS CASE IN COURT
OPD Evidence Officer Patterson used UV lighting behind the movie theater curtain where the alleged crime occurred "and located areas that exhibited a glow, indicating a possible positive response for evidence," the press release states.
When confronted about the accusations, Williams told police he took the victim back inside the theater to locate her missing phone, but authorities determined that the 15-year-old had not been inside that specific theater previously.
CLICK HERE TO GET THE FOX NEWS APP
When pushed further, Williams repeatedly said he "f—ed up" and did not want to go to jail. He also eventually told investigators that the victim led him behind the theater curtains, the affidavit says.
Williams worked as a security guard Knights Security of Gainesville Public Safety and is currently being held in the Marion County Jail.