An accused drunk driver is behind bars after badly damaging a dentist's office in Florida.
Ocala police posted incredible video on social media showing the moments an SUV slammed into Healthy Smiles Dentistry around 12:30 a.m. Monday. Gabriel Hausy, 22, is the alleged man behind the wheel at the time of the crash. 
"It's something where he could have easily lost his life, but luckily no one was injured," Ocala Police Department Public Information Officer Jeff Walczak told FOX 35.
Hausy was no longer in the vehicle when officers arrived. A witness described him before he was seen in the distance and took off running. Hausy was detained after a brief foot pursuit. 
COLLEGE BOARD TO REVISE AP AFRICAN AMERICAN STUDIES FRAMEWORK AFTER FLORIDA REJECTS COURSE
Aftermath photos show a destroyed Chevy Equinox and extensive damage to the building. Before the car collided with the business, police say it struck another vehicle in the roadway.
FLORIDA PUBLIC UNIVERSITIES SPENT $15 MILLION OF TAXPAYER DOLLARS ON CRT, DIVERSITY INITIATIVES: REPORT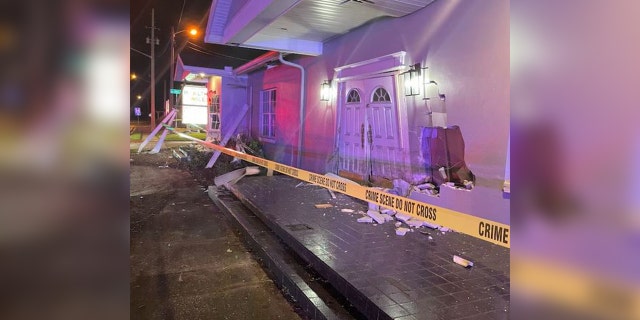 Police say Hausy had a blood alcohol level of .14, which is nearly twice the legal limit. Investigators determined he had purchased alcoholic drinks at a bar approximately an hour and a half before the crash.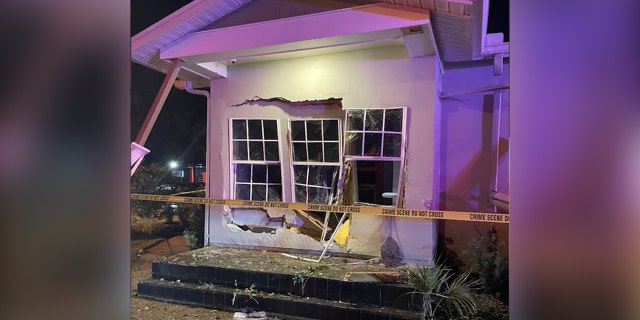 Hausy was arrested for DUI with property damage, resisting an officer without violence and leaving the scene of an accident with property damage. He is scheduled to appear in court Feb. 20.